Juana Reyes Ignacio
TYPICA - WASHED
Mexico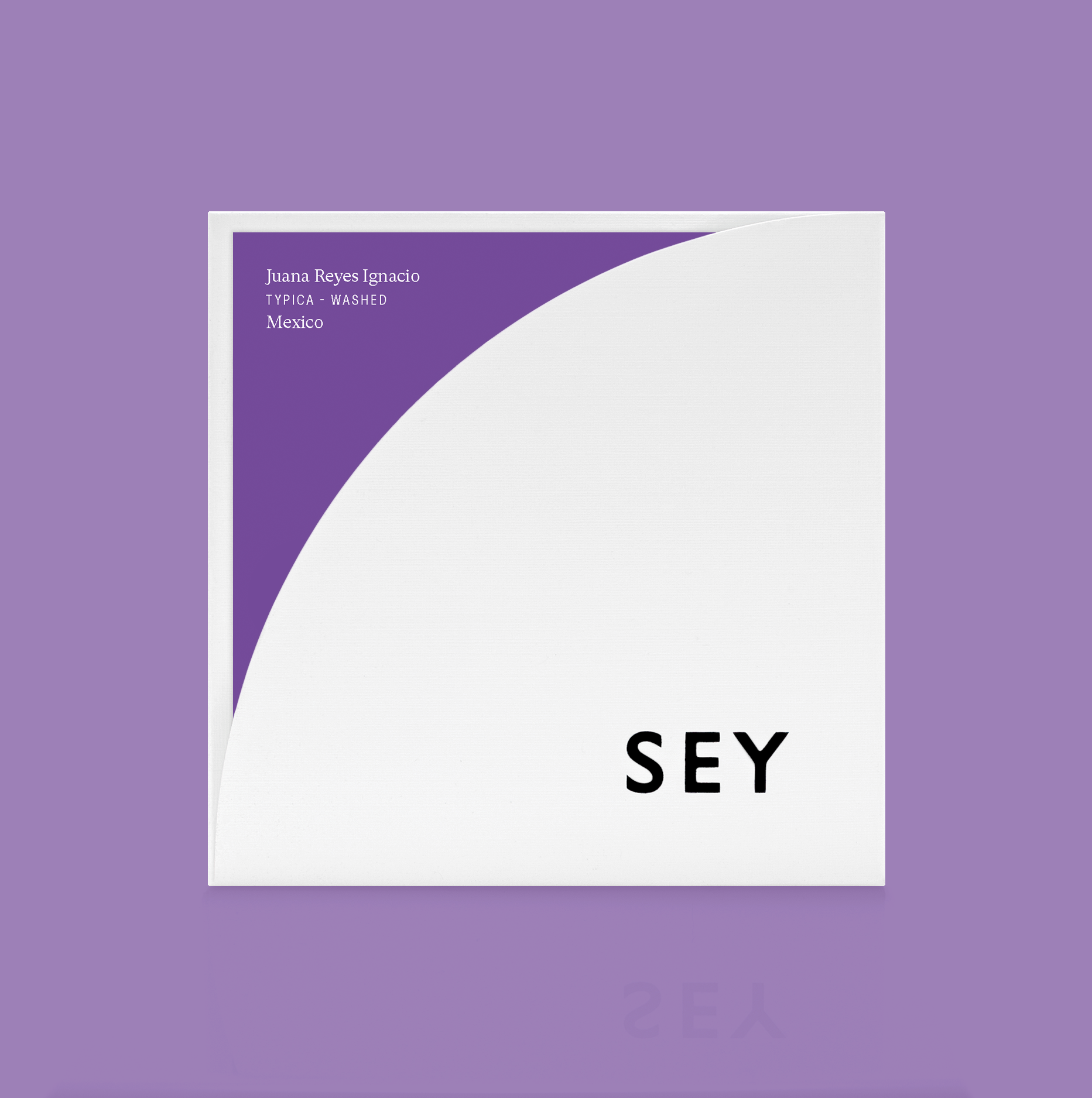 Juana Reyes Ignacio
TYPICA - WASHED
Mexico
This is our first year ever getting single-producer separations from the Sierra Mazateca, and these lots are truly special; grown in full forest, with some of the most sustainable growing practices we've ever seen. In the cup we find excellent complexity of dark chocolate, articulated acidity, and rose water.
Region
Eloxochitlán de Flores Magón, Sierra Mazateca, Oaxaca
Processing
Hand picked at peak ripeness. Floated to further remove defects. Depulped. Dry fermented for 30-48 hours. Washed. Dried on petates for 15 days.
ABOUT JUANA REYES IGNACIO
This is our third year working with the coffees from the remote region of the Sierra Maxateca. Coffee is being produced here unlike anywhere we have ever seen: in full forest, with no use of any synthetic fertilizers, pesticides, or herbicides. In a lot of ways, this ideal coffee production; however, it comes with its own set of complications. Producing enough coffee to make it economically viable for the producers is challenging. Growing coffee in this manner means extremely low production yields, meaning that most families only produce a handful of kilos per year. This is why we've always released these coffees as regional blends named 'Mazateca'. These lots can be as small as 3-5 kilos. This is the first year we've managed to actually get single-producer separations from this region, and we couldn't be more excited about these coffees!
ABOUT TYPICA
Bourbon and Typica compose the most culturally and genetically important groups of coffees in the world. Historical records indicate that seeds were taken from the natural coffee forests of Southwestern Ethiopia to Yemen, where it was cultivated as a crop. Recent genetic tests have confirmed that Bourbon and Typica were the main seeds taken from Ethiopia to Yemen. From Yemen, descendants of Bourbon and Typica spread around the world, forming the basis of modern Arabica coffee cultivation. Typica reached Brazil in the early 1700's, and quickly spread throughout most of Central and South America. Until the 1940's, the majority of coffee plantations in Central America were planted with Typica. However, because this variety is both low yielding and highly susceptible to major coffee diseases, it has gradually been replaced across much of the Americas with Bourbon varieties such as Caturra, Catuai, and also hybrids.
Pricing Details
Farm Gate (Local; Green)
115 MXN/KG
Farm Gate (USD; Green)
~$12.58/KG
FOB
$15.41/KG
FOT
$18.04/KG
The cost of getting a coffee from cherry to beverage varies enormously depending on its place of origin and the location of its consumption. The inclusion of price transparency is a starting point to inform broader conversation around the true costs of production and the sustainability of specialty coffee as a whole.