Jurandir Piassi
SITIO FORNO GRANDE
RED CATUCAÍ 785/15 - HONEY
Brazil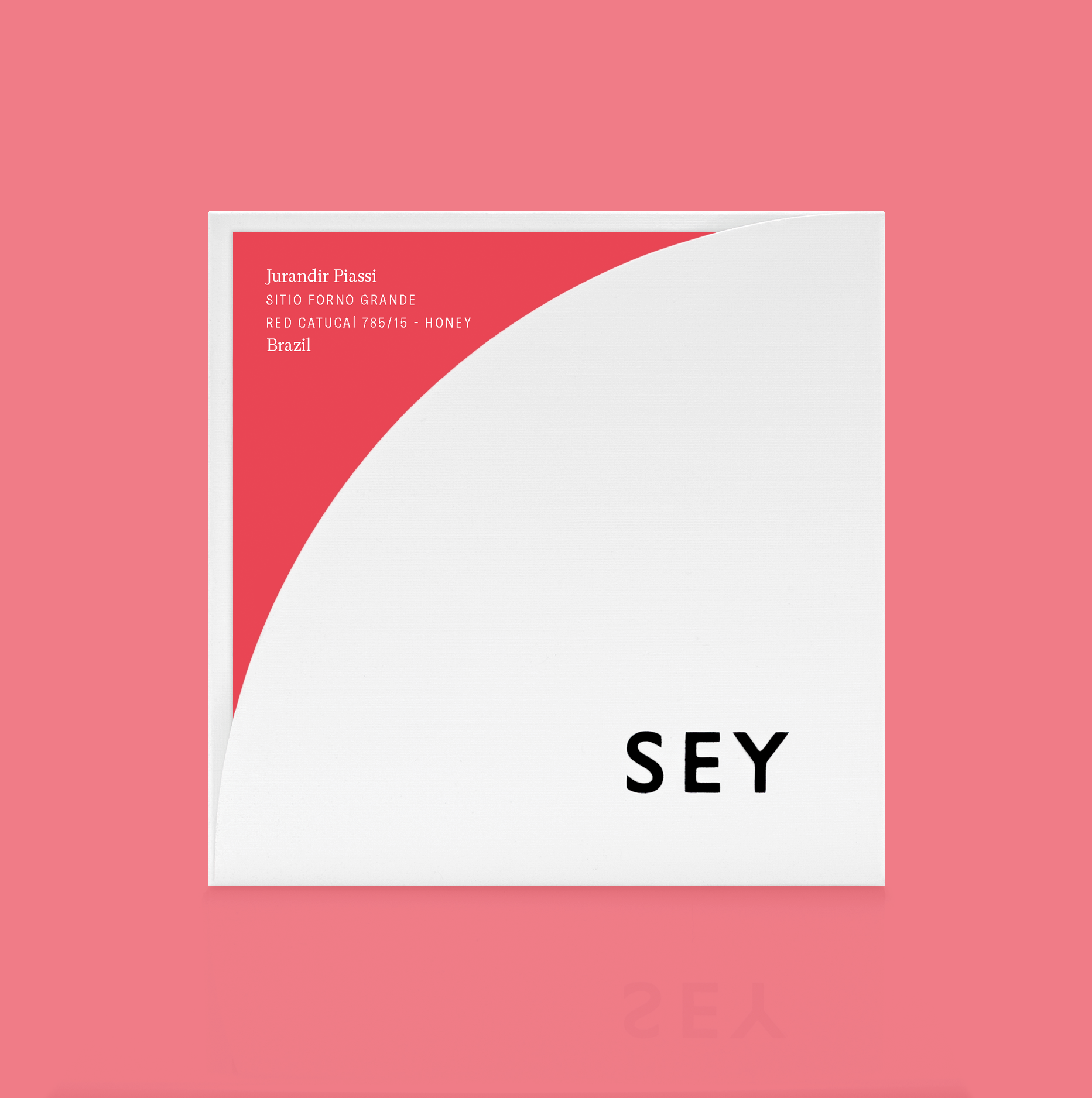 Jurandir Piassi
SITIO FORNO GRANDE
RED CATUCAÍ 785/15 - HONEY
Brazil
This is our first year working with Jurandir Piassi, as we continue to invest and explore the region of Espírito Santo. In this cup we find watermelon, a subtle lime acidity, and pomegranate.
VARIETAL
Red Catucaí 785/15
REGION
Castelo, Espírito Santo
PROCESSING
Hand-picked at peak ripeness. Floated to further remove defects. De-pulped on the day of harvest. Dried on beds until moisture content reaches 10.5%.
ABOUT JURANDIR PIASSI
Jurandir is a third-generation coffee producer. He inherited his land from his father about five years ago, and immediately started producing high-quality coffee. His farm is perfectly positioned next to the Forno Grande protected forest, keeping the climate remarkably cool. All the work at the farm is done manually by Jurandir, his daughter, and his son. This is his first year working with our exporting partner, FAF, and we're very excited to see this relationship prosper.
ABOUT CATUCAÍ VERMEHLO 785
Catucaí Vermelho 785 is a progeny of Icatú Vermelho and Catuaí Vermelho, and within the Bourbon lineage. It is a small uniform plant with wavy-edged leaves and bronze-hued new growth. It is high-yielding, produces large red fruit with a large sieve rating, and is both highly leaf-rust tolerant and remarkably stable in varied weather conditions. While generally an early-harvest plant, in certain climates fruit development begins early but slows significantly—a trait that has been utilized to extend fruit maturation and improve cup quality by some of the more astute producers in compatible regions.

Pricing Details
Farm Gate (Local; Green)
41.85 BRL/KG
Farm Gate (USD; Green)
~$8.28/KG
FOB
$11.01/KG
FOT
$12.77/KG
The cost of getting a coffee from cherry to beverage varies enormously depending on its place of origin and the location of its consumption. The inclusion of price transparency is a starting point to inform broader conversation around the true costs of production and the sustainability of specialty coffee as a whole.