KAHATA MUCAU
Kahata Estate AB
SL28 & SL34 - WASHED
Kenya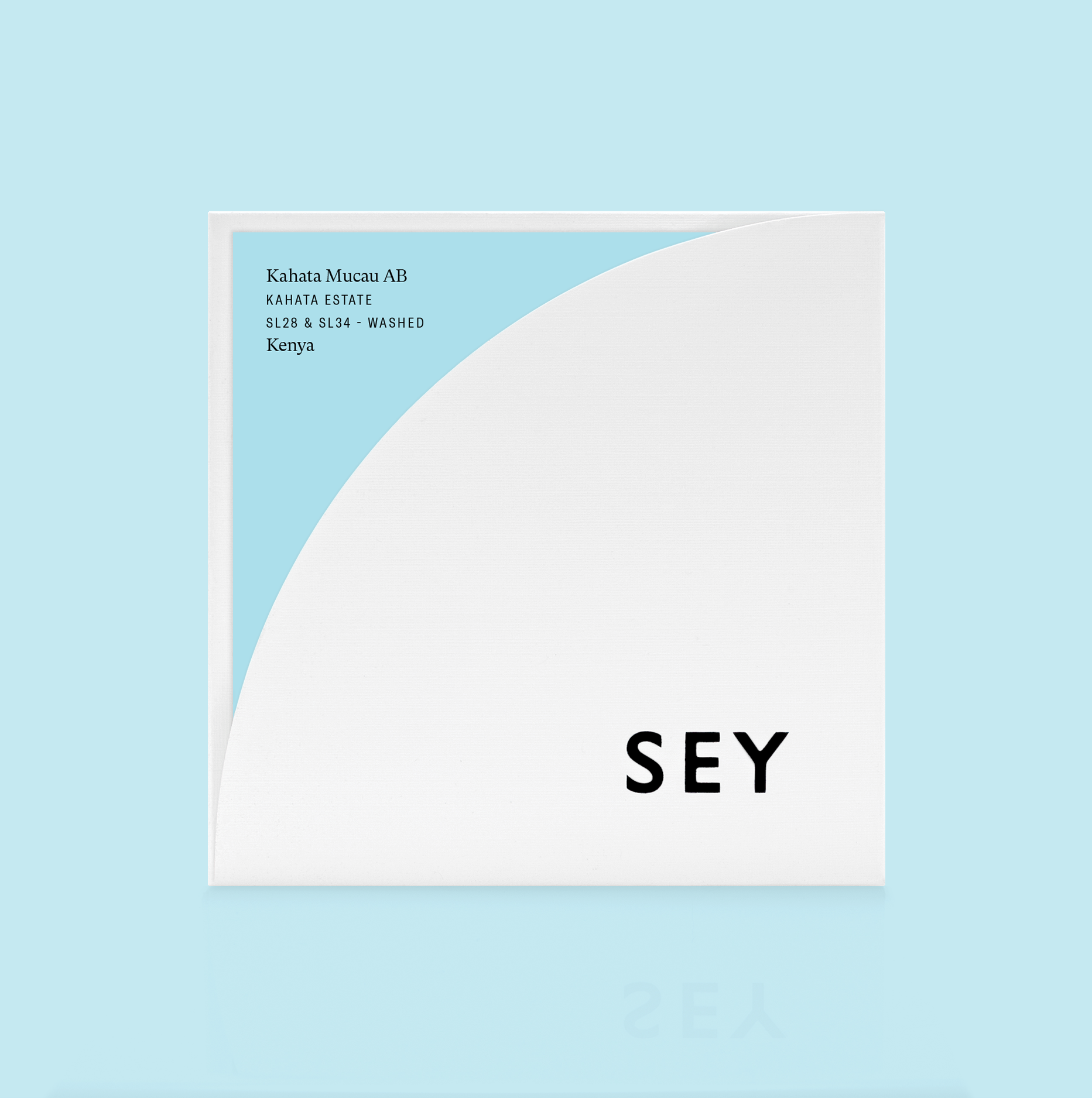 KAHATA MUCAU
Kahata Estate AB
SL28 & SL34 - WASHED
Kenya
This is a single farm micro lot from a small estate farm located in one of our favorite growing regions in Kenya: Kiambu. In the cup we find a very lively acidity, bergamot, cherry, and creamsicle.
PROCESSING
Hand picked at peak ripeness. Floated to further remove defects and depulped on the day of harvest. Dry fermented for 16-20 hours. Washed in clean water. Soaked in fresh water for an additional 24 hours. Dried on raised beds for 20 days.
ABOUT KAHATA MUCAU
Kahata grows SL28 and SL34 with the utmost care in the heart of Kiambu's excellent growing conditions. Although quite small, the Kahata Estate is perfectly situated for growing great coffee. Kahata is constantly seeking further education around better growing practices and, because of the small size of his farm, he can really keep his production in optimal condition.
ABOUT SL28 & SL34
"SL" is in reference to single tree selections made by Scott Agricultural Laboratories in 1935-1939. SL34 has a Typica-like genetic background selected from a single tree on the Loresho Estate in Kabete, Kenya. SL28 is of the Bourbon genetic group, and was selected for its drought resistance as well as its extremely high cup quality. SL28 is one of the most well-known and well-regarded varieties in Africa. It has consequently spread from Kenya to other parts of Africa as well as Central and South America. Both varieties are non-hybrid, and very susceptible to disease.


Pricing Details
FOT
$13.46/KG
The cost of getting a coffee from cherry to beverage varies enormously depending on its place of origin and the location of its consumption. The inclusion of price transparency is a starting point to inform broader conversation around the true costs of production and the sustainability of specialty coffee as a whole.