Karo Mariam
ETHIOPIAN LANDRACE - WASHED
Ethiopia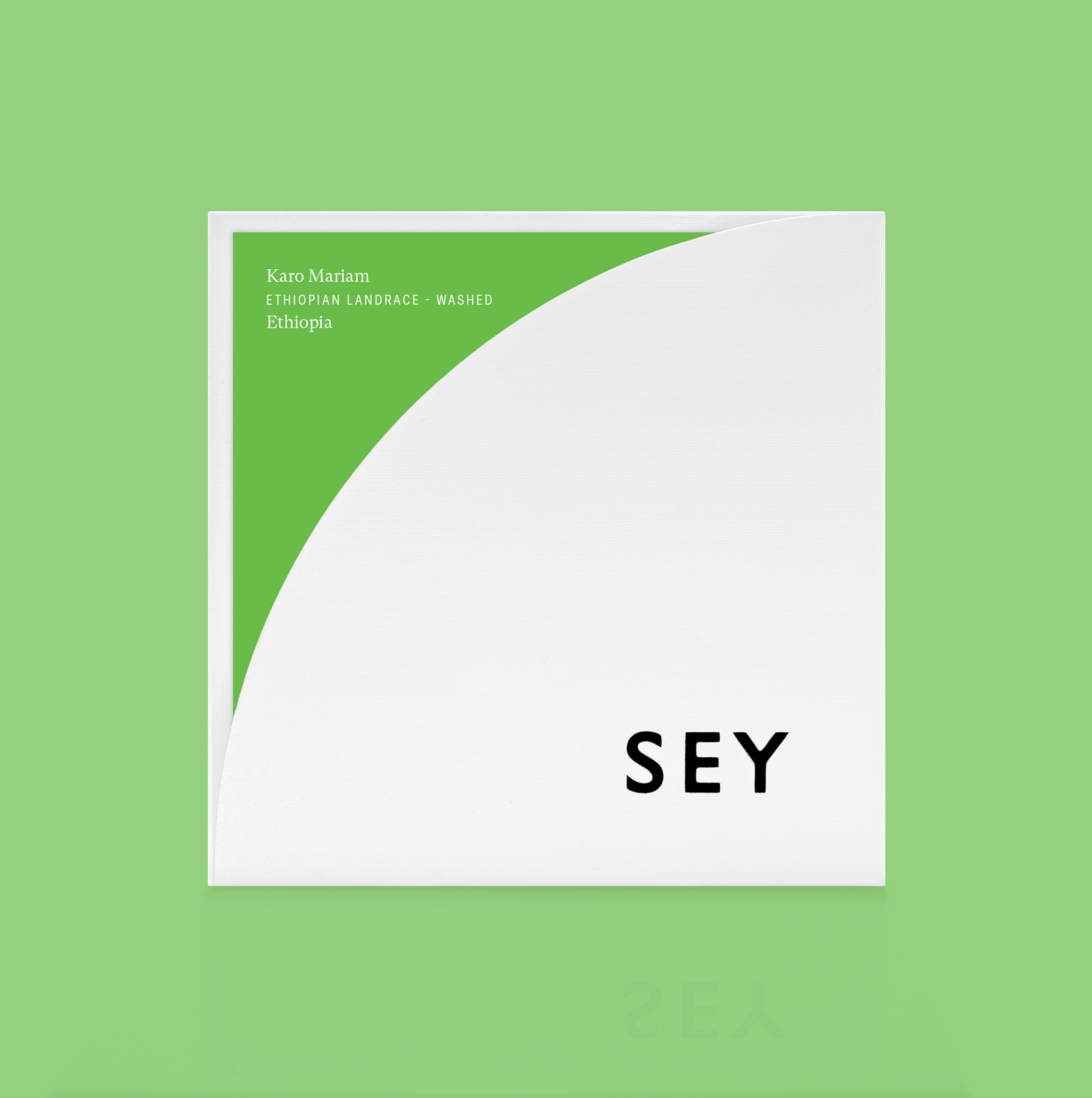 Karo Mariam
ETHIOPIAN LANDRACE - WASHED
Ethiopia
This is the westernmost coffee we've ever tasted from Ethiopia, and the potential of the region seems to be incredible. In the cup, we find ripe peach, delicate tea, and a sparkling acidity.
Varietal
Ethiopian Landrace
Region
Bilo Nopha, Illubabor
Altitude
1,600 - 1,740 masl
Processing
Hand picked at peak ripeness. Floated to further remove defects. Depulped using an eco-pulper. Grade 1 density separated. Dried on raised beds for 20 days.
ABOUT KARO MARIAM
This is a coffee we are very excited about as it is one of the few exceptional coffees we've tasted out of western Ethiopia. This particular microclimate allows for high quality, complex, and dynamic coffees from elevations that would normally be considered low for Ethiopia. Another reason this coffee is interesting is that the cooperative it comes from was part of a project funded by an NGO called TechnoServe—shorthand for "technology in the service of mankind". TechnoServe's stated goal is to promote business solutions in the developing world by linking people to information, capital and markets. After spending 5 years educating the cooperative on farming and quality coffee production, TechnoServe funded the building of what are now some of the most respected washing stations in Ethiopia. Designed to be as environmentally sustainable as possible, these washing stations process coffee using eco-pulpers, which conserve water by mechanically removing the vast majority of the mucilage from the seeds, reducing the need to ferment and further wash the coffees.
ABOUT ETHIOPIAN LANDRACE
Ethiopia is widely acknowledged as where coffee originated, and its production continues to represent about 10% of the country's gross domestic product. Estimates guess that there are potentially up to thousands of varieties growing in Ethiopia, making it home to the most coffee biodiversity of any region in the world. Given the tradition of coffee production in Ethiopia and the political interworkings of the Ethiopian coffee trade, it is extremely difficult to get single variety coffee lots from Ethiopia. This is changing, albeit very slowly. Most Ethiopian coffees are blends of the many Ethiopian varieties, and referred to simply as 'Ethiopian Landrace'.
Pricing Details
Farm Gate (Local)
10 BIRR/KG
Farm Gate (USD)
$1.58/KG
FOB
$7.15/KG
FOT
$8.47/KG
The cost of getting a coffee from cherry to beverage varies enormously depending on its place of origin and the location of its consumption. The inclusion of price transparency is a starting point to inform broader conversation around the true costs of production and the sustainability of specialty coffee as a whole.