Karol Ortega
Dos Banderas
Field Blend - Washed
Colombia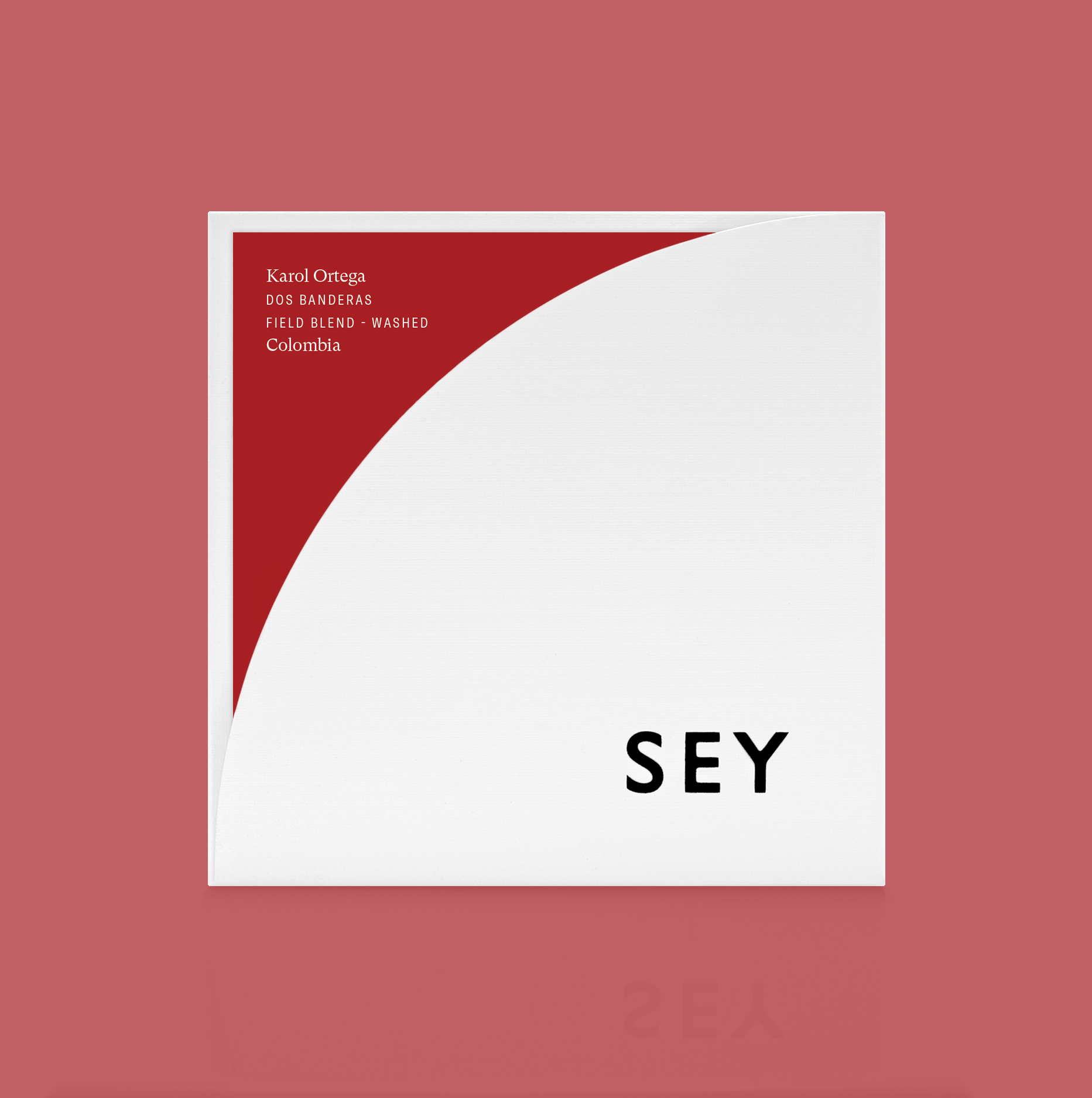 Karol Ortega
Dos Banderas
Field Blend - Washed
Colombia
At just 21 years of age, Karol manages a very small, half hectare (1.2 acre) garden, and this is the first time her coffee has been sold internationally under her own name. We are honored to represent her dedication and inspiration reflected in this coffee. In the cup we find brighter, more tropical fruits, excellent sweetness, and a lively acidity.

VARIETAL
Caturra & Colombia
REGION
El Mirador, San Agustín, Huila
ALTITUDE
1,900 - 2,000 masl
HARVEST
Main; January, 2021
PROCESSING
Hand picked at peak ripeness. Floated to further remove defects. Held in cherry for 24 hours. Depulped. Dry fermented for 36 hours. Washed four times in clean water. Dried on raised beds for 18 days.
ABOUT KAROL ORTEGA
Karol is an inspiring young producer with a very small garden which allows her to really focus on quality. Her stated vision is, "to use coffee as a means to improve my quality of life and find recognition for my hard word." Karol is part of a new initiative based in San Agustín, and led by the one and only Esnaider Ortega, called Monkaaba.
ABOUT MONKAABA
Monkaaba is a group of producers who have been selling their coffee to the specialty market for many years. They have collectively decided that they would like to be more autonomous in their coffee production, and have more involvement in its marketing and sales. Monkaaba is committed to helping producers throughout Huila by teaching them how to cup their own coffees and how and why specific coffees are either accepted or rejected by the specialty market. This group is currently working with growers of all levels of experience in San Agustín and Tarqui to cup and discuss in depth the challenges they are facing on the way to their goals and dreams. The early results of this program have been very successful.
ABOUT THIS FIELD BLEND
This is a field blend of two of the most commonly grown varieties in Colombia: Variety Colombia, and Caturra. V. Colombia is a Catimor hybrid, which gives it high disease resistance. Caturra, on the other hand, is a natural mutation of Bourbon, and is very susceptible to disease.
Pricing Details
Farm Gate (Local)
1.735MM COP/Carga
Farm Gate (USD)
~$5.00/KG
FOB
$6.83/KG
FOT
$9.92/KG
The cost of getting a coffee from cherry to beverage varies enormously depending on its place of origin and the location of its consumption. The inclusion of price transparency is a starting point to inform broader conversation around the true costs of production and the sustainability of specialty coffee as a whole.