Kolla Bolcha #6
ETHIOPIAN LANDRACE - WASHED
Ethiopia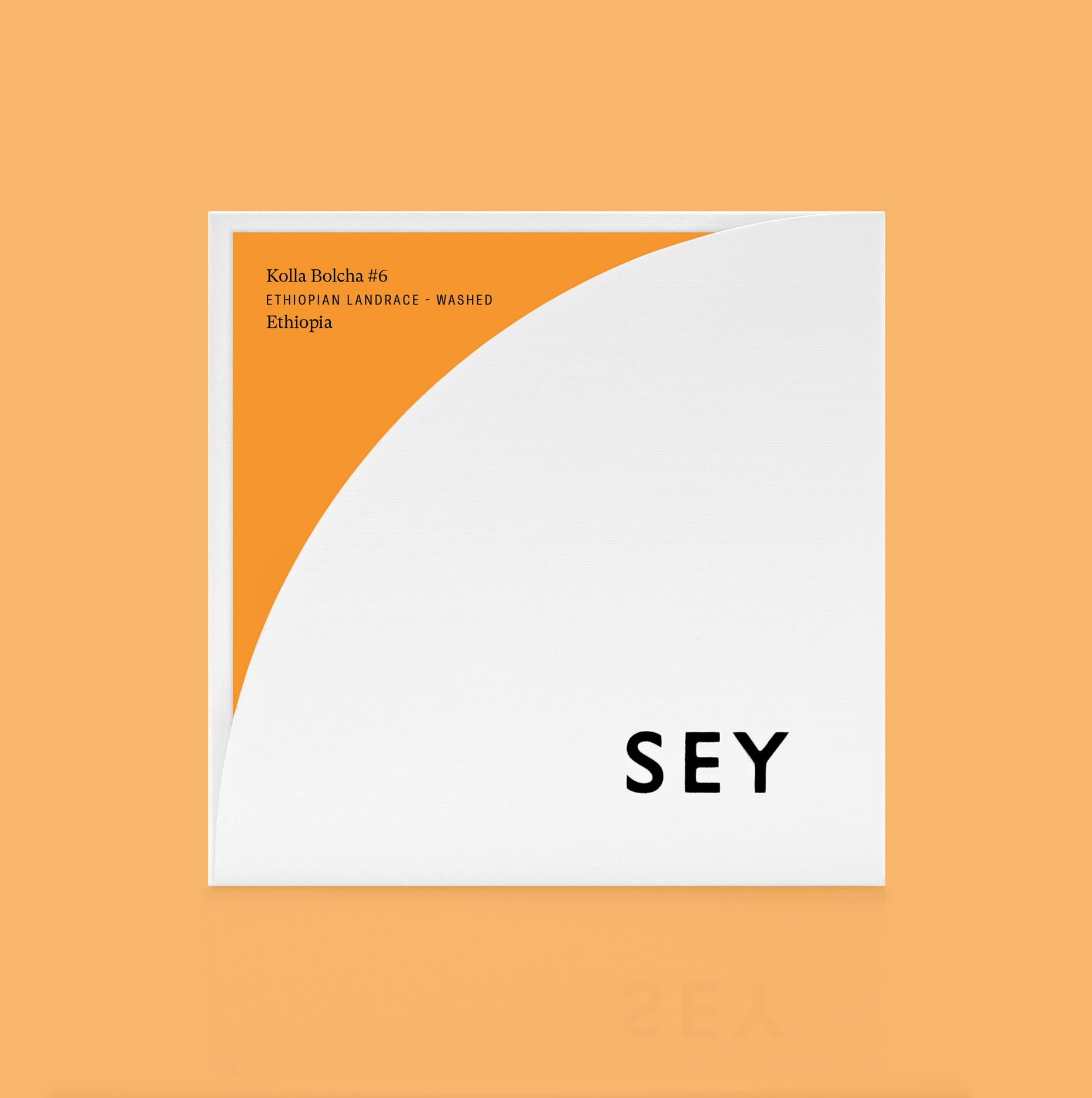 Kolla Bolcha #6
ETHIOPIAN LANDRACE - WASHED
Ethiopia
Kolla Bolcha is a newer cooperative in the western region of Agaro, Ethiopia, and this is our first season making a selection from this washing station. In the cup we find deep red fruit of cherry and currant, honeydew, and ripe peach.
VARIETAL
Ethiopian Landrace
PROCESSING
Hand picked at peak ripeness. Floated to further remove defects and depulped through delvas on the day of harvest. Soaked in fresh water for 12 hours. Dried on raised beds until the coffee reaches approximately 10% moisture content.
ABOUT KOLLA BOLCHA
Kolla Bolcha is a newer cooperative located right next to the famed Biftu Gudina site. This is another example of how successful the TechnoServe project has been in western Ethiopia. Over the past decade we have seen the region go from only selling commodity coffees to producing some of the most prized and sought after coffees in the world—fetching premiums that were unheard of at the time. With the training and education invested into these co-ops, we now see some of the most pristinely grown and harvested coffees on the planet.

ABOUT ETHIOPIAN LANDRACE
Ethiopia is widely acknowledged as where coffee originated, and its production continues to represent about 10% of the country's gross domestic product. DNA testing has confirmed over 60 distinct varieties growing in Ethiopia, making it home to the most coffee biodiversity of any region in the world. Given the tradition of coffee production in Ethiopia and the political interworkings of the Ethiopian coffee trade, it is virtually impossible to get single variety coffee lots from Ethiopia. This is changing, albeit very slowly. Most Ethiopian coffees are blends of the many Ethiopian varieties, and referred to simply as 'Ethiopian Landrace'.
Pricing Details
Farm Gate (Local)
29 Birr/KG
Farm Gate (USD)
~$4.39/KG
FOB
$7.27/KG
FOT
$10.68/KG
The cost of getting a coffee from cherry to beverage varies enormously depending on its place of origin and the location of its consumption. The inclusion of price transparency is a starting point to inform broader conversation around the true costs of production and the sustainability of specialty coffee as a whole.