Gloria Araceli
LA FILA
YELLOW CATURRA - WASHED
Peru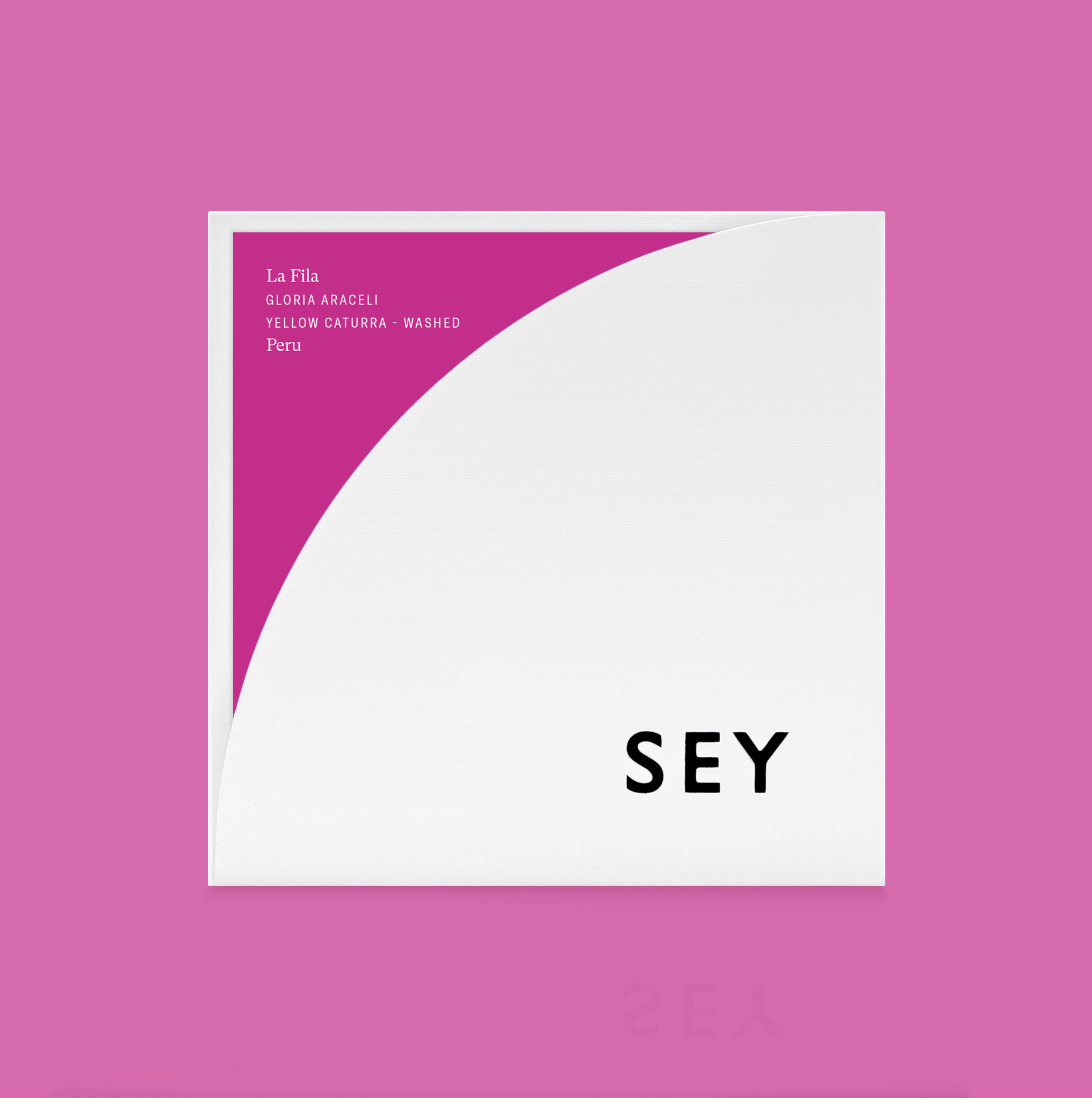 Gloria Araceli
LA FILA
YELLOW CATURRA - WASHED
Peru
This is our first time releasing a coffee from this part of Peru. This stunning micro lot is organically grown 100% Yellow Caturra, with notes of cane sugar, pineapple, and lilac.
Region
La Lima, Chirinos, Cajamarca
Harvest
September - October, 2020
Processing
Hand picked at peak ripeness. Floated to further remove defects and depulped on the day of harvest. Dry fermented for 36 hours. Dried on raised beds for 12-15 days.
ABOUT GLORIA ARACELI
The regions of Chota and Chirinos are dreams come true for coffee; they combine Old World traditional farming practices—which are inherently organic—with extreme altitudes and heirloom-type varieties. This year we are dipping our toes into these two regions of Peru, but the potential here seems to be boundless. These are the places, people, and possibilities that keep us all inspired to continue pushing forward in specialty coffee.
ABOUT CATURRA
Caturra is a natural mutation of the Bourbon variety. It was discovered on a plantation in the state of Minas Gerais in Brazil sometime between 1915 and 1918. Today, it is one of the most economically important coffees in Central America, to the extent that it is often used as a benchmark against which new cultivars are tested. In Colombia, Caturra was thought to represent nearly half of the country's production before a government-sponsored program beginning in 2008 incentivized renovation of over three billion coffee trees with the leaf rust resistant Castillo variety (which has Caturra parentage).
Pricing Details
Farm Gate (Local)
685 SOLES/QUINTAL
Farm Gate (USD)
$4.77/KG
FOB
$6.82/KG
FOT
$9.02/KG
The cost of getting a coffee from cherry to beverage varies enormously depending on its place of origin and the location of its consumption. The inclusion of price transparency is a starting point to inform broader conversation around the true costs of production and the sustainability of specialty coffee as a whole.