La Muralla
SAN AGUSTÍN
PINK BOURBON - WASHED
Colombia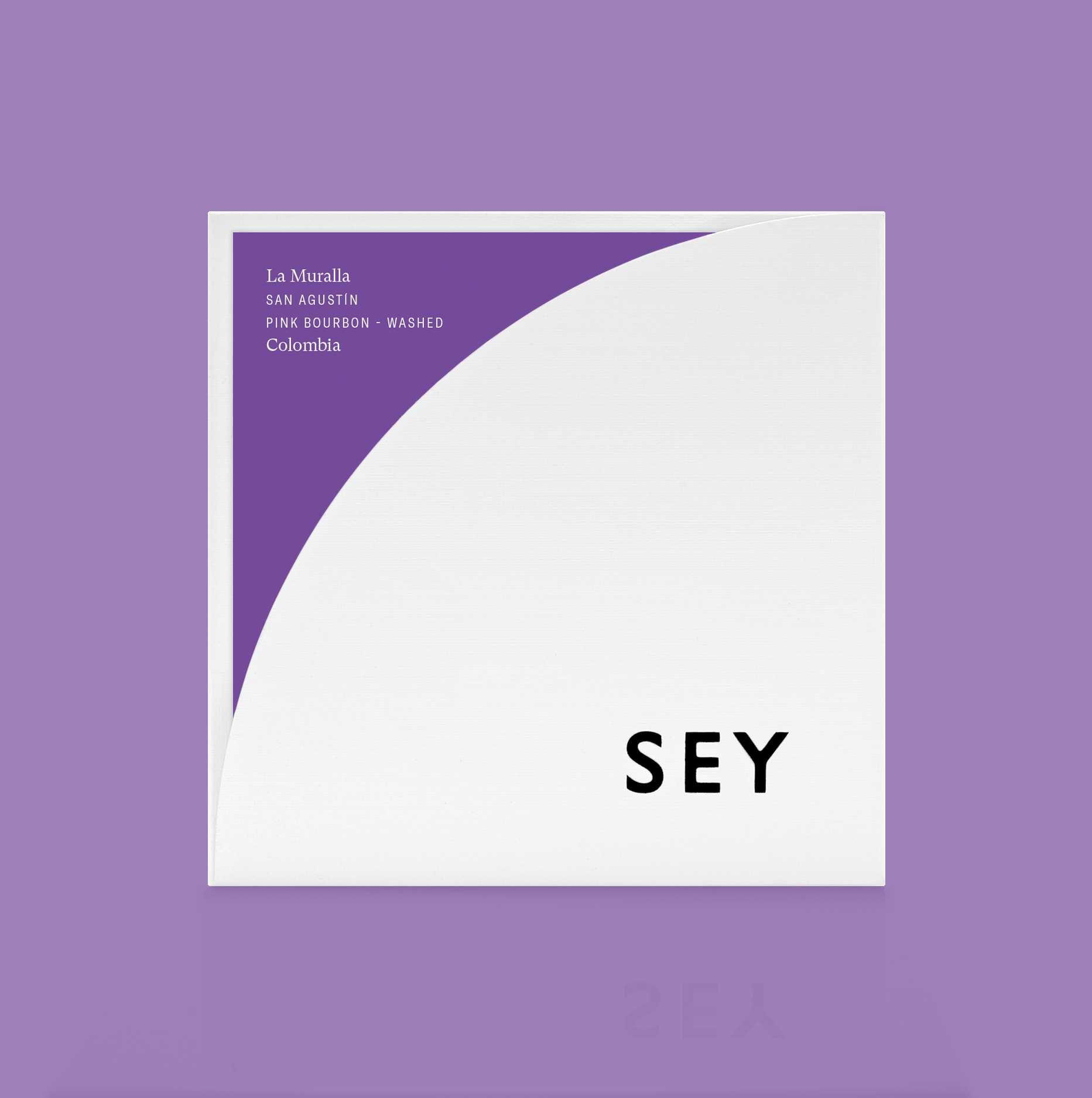 La Muralla
SAN AGUSTÍN
PINK BOURBON - WASHED
Colombia
This is a fun little blend of the Pink Bourbon lots from three neighboring producers in San Agustín. In the cup we find intense acidity and aromatics of lemon and orange blossom, a cane sugar-like sweetness, and cherry.
Region
San Agustín, Huila
Altitude
1,700 - 1,850 masl
Processing
Hand picked at peak ripeness. Floated to further remove defects and depulped on the day of harvest. Dry fermented for 35 hours. Dried on raised beds.
ABOUT LA MURALLA
This is a blend of the harvests of three neighboring producers, Hermilda Bolaños, Edwin Astudillo, and Ilmer Ivan Gomez. These three don't individually produce enough Pink Bourbon to separate out into distinct micro lots, so they decided to blend their respective Pink Bourbons together into a single micro lot rather than blending them with the rest of their individual productions to create a farm-specific field blend of lower quality. This is a creative way producers can sell part of their harvest at top quality prices even if they don't produce enough coffee on their own.
ABOUT PINK BOURBON
Pink Bourbon is a variety known for the complexity of its acidity and fruit characteristics. The physical look of the seeds and plant, along with its rather distinct flavor profile, point towards it being some sort of Ethiopian Landrace variety. However, to our knowledge Pink Bourbon has not yet been genetically tested, so we cannot say with certainty what exactly it is. Working with our partners at World Coffee Research we hope to have this variety tested in the near future.

Pricing Details
Farm Gate (Local)
1.8MM COP/Carga
Farm Gate (USD)
~$4.84/KG
FOB
$7.70/KG
FOT
$10.24/KG
The cost of getting a coffee from cherry to beverage varies enormously depending on its place of origin and the location of its consumption. The inclusion of price transparency is a starting point to inform broader conversation around the true costs of production and the sustainability of specialty coffee as a whole.