La Palma & El Tucan
LOT #029
SIDRA - BIO-INNOVATION WASHED
Colombia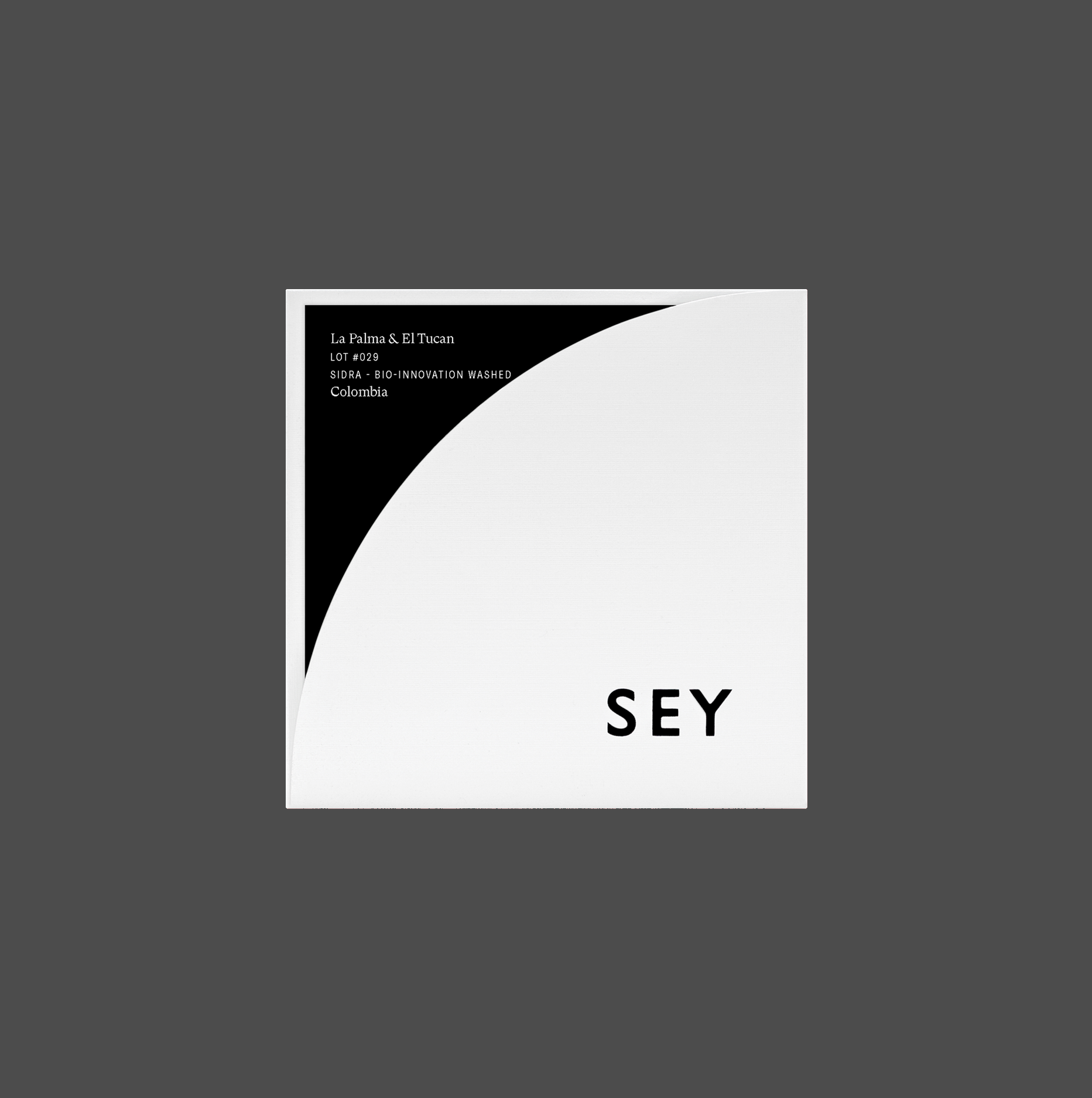 La Palma & El Tucan
LOT #029
SIDRA - BIO-INNOVATION WASHED
Colombia
This is an exceptionally small lot from only 750 Sidra trees. This is an interesting combination of fermentation techniques resulting in a surprisingly tropical profile. In the cup we find pineapple, mango, and an almost decadent sweetness.

Region
Zipacon, Cundinamarca
Processing
Hand picked at peak ripeness from only 750 trees. Floated to further remove defects. Depulped. Dry fermented in open air for 24 hours. Fermented in sealed tanks for an additional 75 hours. Washed. Dried on raised beds for 32 days. Dried mechanically for an additional 24 hours.
ABOUT LA PALMA & EL TUCAN
La Palma & El Tucan is a centralized wet mill that also consists of model farms with sustainability at its heart. The idea has always been to create farms that demonstrate to neighboring producers how to increase quality by transitioning to organic production and prioritizing, encouraging, and cultivating bio-diversity. This particular lot comes from their model farms; specifically from the Estates & Varieties program, which focuses on the cultivation of exotic varieties and experimentation with processing techniques. This is one of the smallest lots we have ever worked with, coming from just 750 trees. The Estates & Varieties program gets separated into the Hero Series and the very small highest quality Legendary Series—of which this lot is a part. It is exquisite in its cultivation, production, and processing, and is a glimpse into what the future of coffee production might look like in the future.
ABOUT SIDRA
While we don't know exactly which variety it is, we do know for certain the variety colloquially called Sidra is an Ethiopian Landrace variety. Ethiopia is widely acknowledged as the geographic origin of coffee. DNA testing has confirmed over 60 distinct varieties growing in Ethiopia, making it home to the most coffee biodiversity in the world. How these Ethiopian varieties have made their way to various parts of the world varies wildly, and is the focus of much research and debate. Given climate change and the increasing difficulty to grow coffee, there is also a lot of research being done to develop new varieties and hybrids, usually starting with Ethiopian Landrace germ-lines.

Pricing Details
Direct
$212.00/KG
The cost of getting a coffee from cherry to beverage varies enormously depending on its place of origin and the location of its consumption. The inclusion of price transparency is a starting point to inform broader conversation around the true costs of production and the sustainability of specialty coffee as a whole.