Abdi Jabril
LARCHO TORKA
ETHIOPIAN LANDRACE - WASHED
Ethiopia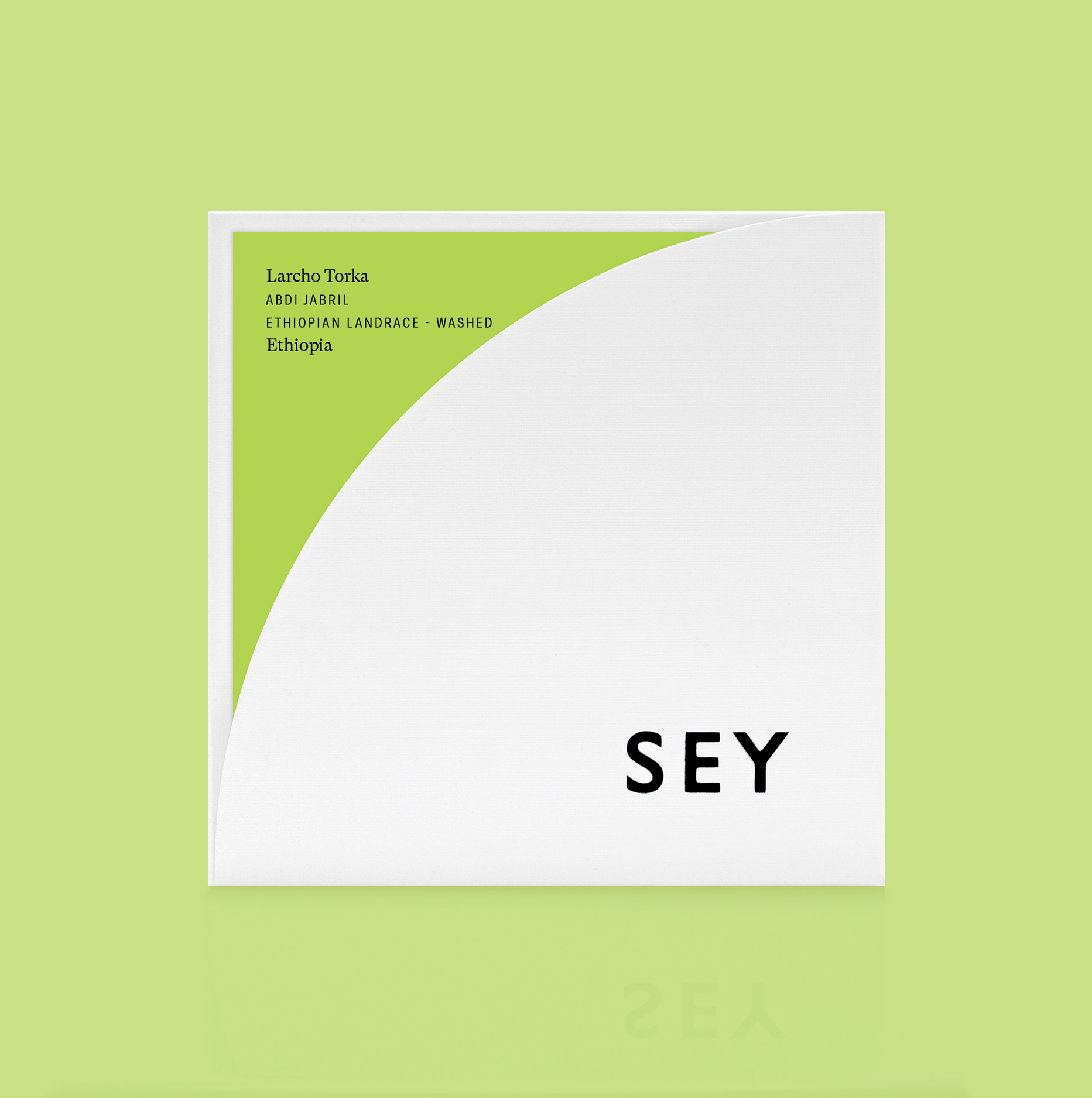 Abdi Jabril
LARCHO TORKA
ETHIOPIAN LANDRACE - WASHED
Ethiopia
This is a beautiful expression of the Guji, Uraga profile. This cup is intensely aromatic and with notes of ripe peach, honeysuckle, and watermelon.
First Roast: 08/03/2020
Varietal
Ethiopian Landrace
Processing
Hand picked at peak ripeness. Floated to remove defects. Depulped. Grade 1 density separated. Wet fermented for 36-48 hours. Dried on raised beds for 20 days.
ABOUT THE JABRIL FAMILY
The Jabril family grew up in the town of Dilla, a town that borders the Sidama and Gedeo regions of southern Ethiopia. In Dilla, coffee is a way of life. Most of the coffee producers here are what are known as garden farmers; essentially tending to a very small piece of land around their home with some natural forest canopy. The region's high elevations, coupled with the predominant influence of the Jimma Agricultural Research Center, have lead to the production of dense coffees with explosive flavors. Coffees from this region of Uraga are some of the most prized coffees produced in Ethiopia. The three Jabril brothers were among the first to recognize the unbelievable producing potential of Uraga, Guji, and in 2014 set up their first washing station just outside Yabitu Koba. The three brothers went on to open two more washing stations, Larcho Torka, and Wate Gogogu. We hope to be offering coffees from all three of these rather amazing washing stations in the coming years.
ABOUT ETHIOPIAN LANDRACE
Ethiopia is widely acknowledged as where coffee originated, and its production continues to represent about 10% of the country's gross domestic product. Estimates guess that there are potentially up to thousands of varieties growing in Ethiopia, making it home to the most coffee biodiversity of any region in the world. Given the tradition of coffee production in Ethiopia and the political interworkings of the Ethiopian coffee trade, it is extremely difficult to get single variety coffee lots from Ethiopia. This is changing, albeit very slowly. Most Ethiopian coffees are blends of the many Ethiopian varieties, and referred to simply as 'Ethiopian Landrace'.
Pricing Details
Farm Gate (Local)
27 BIRR/KG
Farm Gate (USD)
$4.40/KG
FOB
$7.48/KG
FOT
$8.47/KG
The cost of getting a coffee from cherry to beverage varies enormously depending on its place of origin and the location of its consumption. The inclusion of price transparency is a starting point to inform broader conversation around the true costs of production and the sustainability of specialty coffee as a whole.