Angelina Aguilar
LAS PALMAS NATURE RESERVE
TYPICA - WASHED
Colombia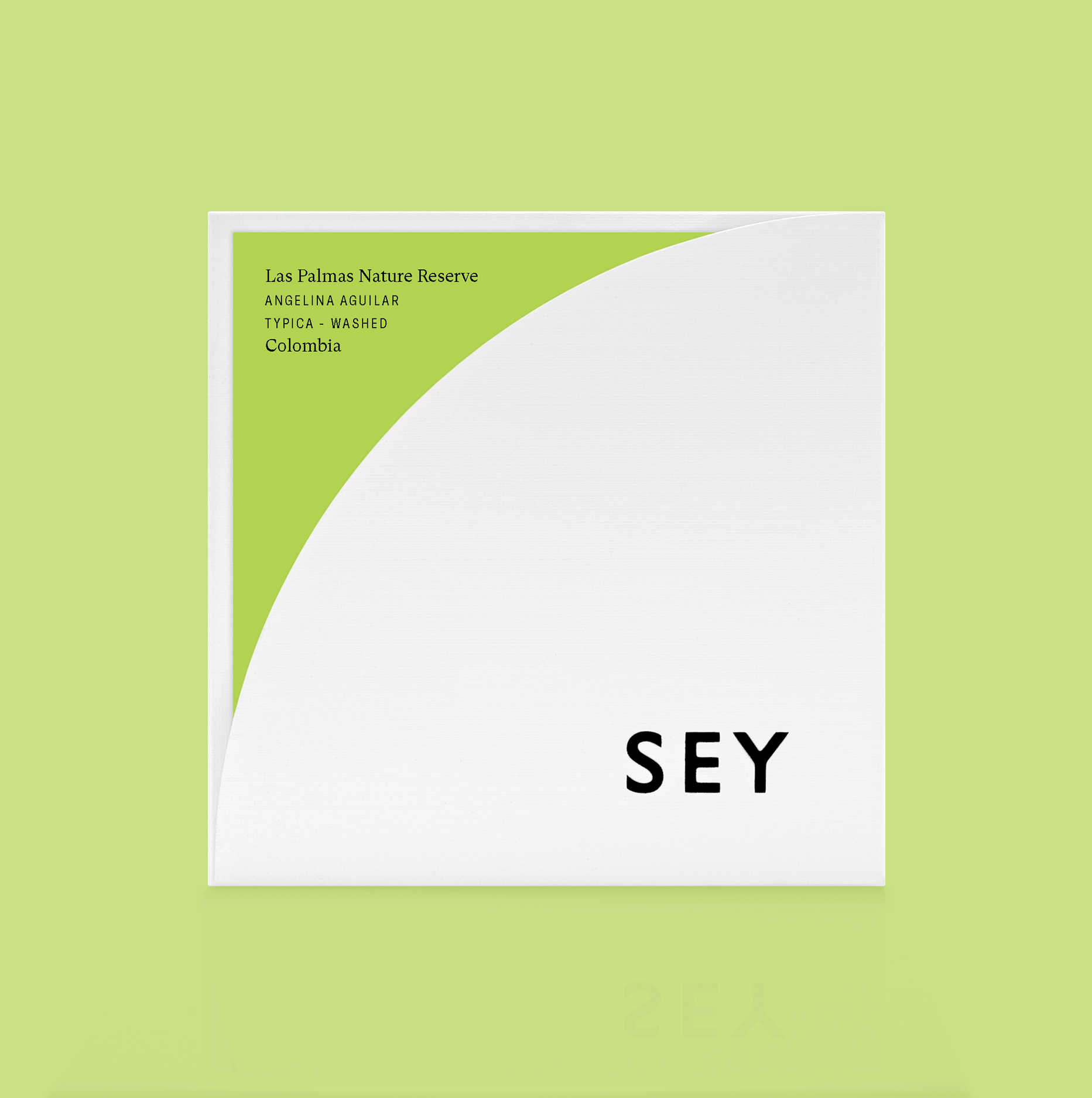 Angelina Aguilar
LAS PALMAS NATURE RESERVE
TYPICA - WASHED
Colombia
This coffee comes from one of our most exciting new partnerships. This is a sweetness-driven cup with nicely articulated acidity; notes of coffee cherry, yellow tropical fruit, and dark chocolate.
REGION
San Antonio, Tolima
PROCESSING
Hand picked at peak ripeness. Floated. Depulped. Dry fermented for 36 hours. Dried on raised beds until moisture content reaches 10.5%.
ABOUT ANGELINA AGUILAR
Angelina is a member of a very special group in San Antonio, Colombia called Fincas Verdes (Green Farms). This group is committed to environmental sustainability the likes of which we have never seen before. They have an environmental education program for the local children and a conservation program to protect local endangered species. The group has protected 9 natural water reserves, decontaminated 19 water tributaries, and planted over 20,000 native trees. Fincas Verdes has been an extremely inspiring group to work with, and we could not be more excited to begin our special relationship with the release of this very special coffee.
ABOUT TYPICA
Bourbon and Typica compose the most culturally and genetically important groups of coffees in the world. Historical records indicate that seeds were taken from the natural coffee forests of Southwestern Ethiopia to Yemen, where it was cultivated as a crop. Recent genetic tests have confirmed that Bourbon and Typica were the main seeds taken from Ethiopia to Yemen. From Yemen, descendants of Bourbon and Typica spread around the world, forming the basis of modern Arabica coffee cultivation.

Typica reached Brazil in the early 1700's, and quickly spread throughout most of Central and South America. Until the 1940's, the majority of coffee plantations in Central America were planted with Typica. However, because this variety is both low yielding and highly susceptible to major coffee diseases, it has gradually been replaced across much of the Americas with Bourbon varieties such as Caturra, Catuai, and also hybrids.
Pricing Details
Farm Gate (Local)
1.4MM Pesos/Carga
Farm Gate (USD)
$4.27/kg
FOB
$6.93/kg
FOT
$9.57/kg
The cost of getting a coffee from cherry to beverage varies enormously depending on its place of origin and the location of its consumption. The inclusion of price transparency is a starting point to inform broader conversation around the true costs of production and the sustainability of specialty coffee as a whole.