Dolmin Moreno
LIQUIDAMBER
PACAS - WASHED
Honduras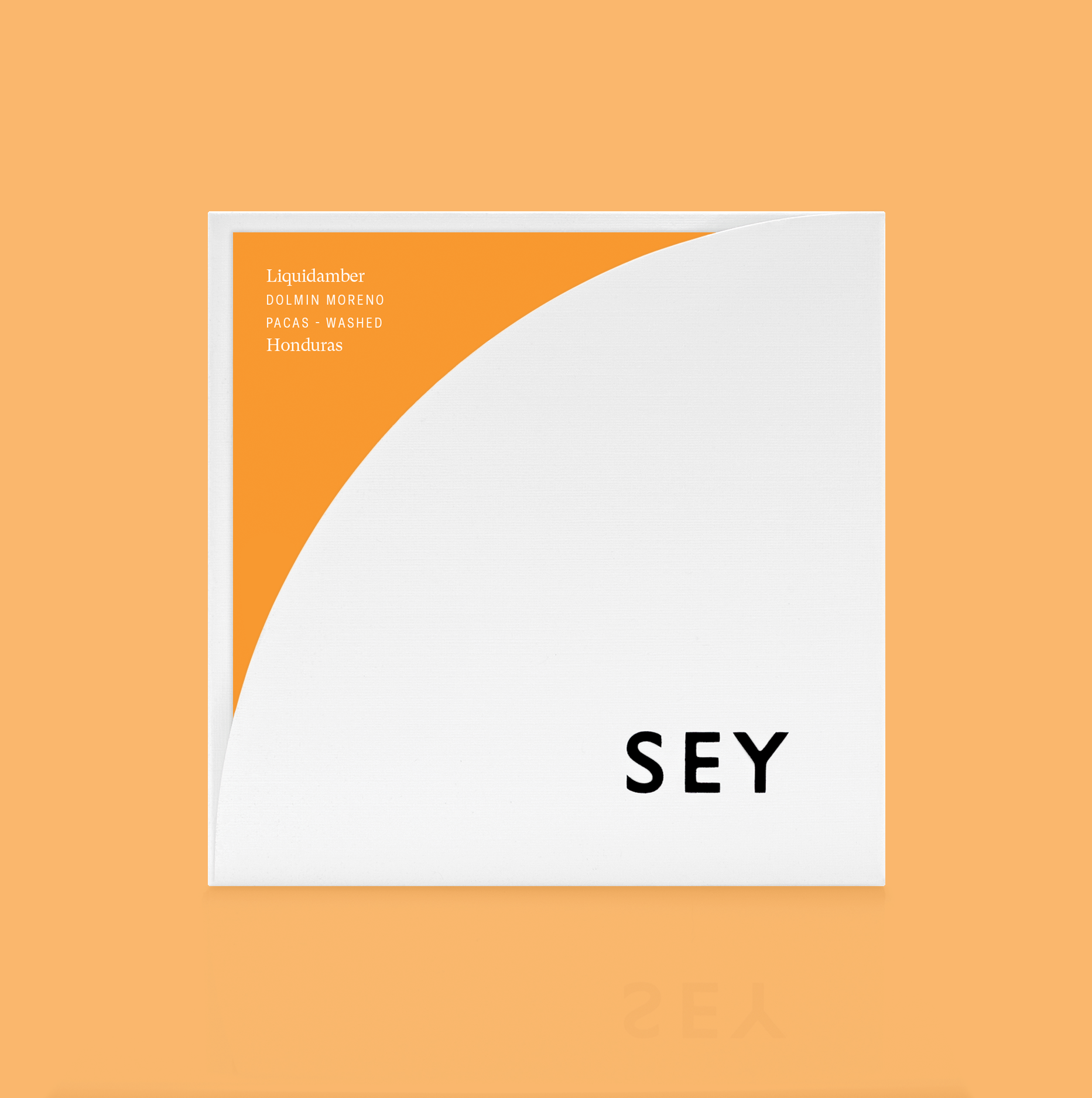 Dolmin Moreno
LIQUIDAMBER
PACAS - WASHED
Honduras
While we have worked with Dolmin Moreno in the past, this is our first year selecting a micro lot from this particular farm. In this cup, we find baked apple, raspberry, and caramel.
Processing
Hand picked at peak ripeness. Floated to further remove defects. Depulped. Dry fermented for 24 hours. Washed. Dried on raised beds for 16 days.
ABOUT LIQUIDAMBER
This has been a rather difficult year for sourcing coffees given the inability to travel to visit our exporting and producing partners. During a normal year, we would travel to San Vicente's dry mill to discuss the harvest's challenges and successes. We would taste through hundreds of coffees, and explore ideas of how to continue improving quality based on what is tasting amazing. This year, however, has obviously been quite different. After rejecting quite a few pre-shipment samples from San Vicente, Liquidamber was one of the few success stories we found. We've never purchased coffee from this farm, but it is extremely encouraging to still be able to find new and surprising coffees despite our inability to travel; albeit without the intimate personal connection to the coffee and producer that we normally search for.
ABOUT PACAS
Pacas is a natural mutation of Bourbon from the Bourbon/Typica group mainly found in El Salvador and Honduras. Similar to other Bourbon mutants, Pacas has a single-gene mutation that causes the plant to grow smaller (dwarfism). Unlike the hybrid varieties, Pacas is very susceptible to disease, making it riskier to grow.
Pricing Details
Farm Gate (Local)
162.28 LEMPIRA/KG
Farm Gate (USD)
$6.60/KG
FOB
$7.92/KG
FOT
$10.57/KG
The cost of getting a coffee from cherry to beverage varies enormously depending on its place of origin and the location of its consumption. The inclusion of price transparency is a starting point to inform broader conversation around the true costs of production and the sustainability of specialty coffee as a whole.