Mario Moreno
Lote Sofia
PACAS - WASHED
Honduras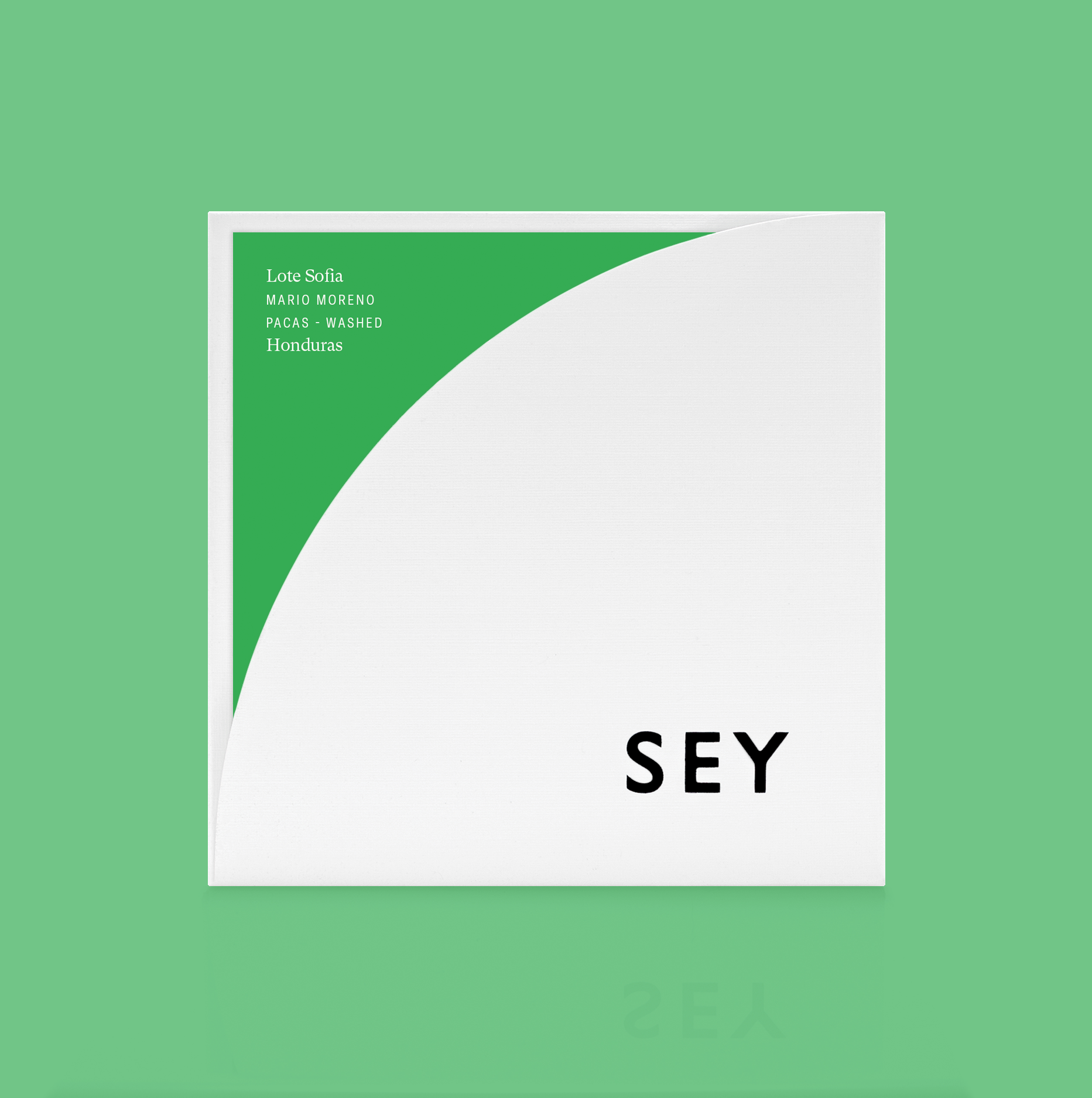 Mario Moreno
Lote Sofia
PACAS - WASHED
Honduras
This is another beautifully produced lot from Mario Moreno—this one named after his daughter. We're very honored to share it with you. In the cup we find excellent sweetness, molasses, grape, and a lively pineapple-like acidity.
Processing
Hand picked at peak ripeness. Floated to further remove defects. Depulped. Dry fermented for 24 hours. Washed. Dried on raised beds for 16 days.
ABOUT LOTE SOFIA

This is a small micro lot from Mario Moreno. This specific selection comes from the farm Piedras Amarillas, and has been named after his daughter Sofia. The 4 years we have been working with this farm have been a very interesting journey with plenty of ups and downs. This is still a rather young farm with young trees; however, as the farm and trees have begun to mature, so too have the cup profiles and quality indexes. Fruit is more dynamic, acidities more articulated, deeper and more complex sweetness, and most notably: a diminishing vegetal quality that we can know more confidently as being, at least in part, due to the trees being young. The world of specialty coffee is still also extremely young, and therefore it is a very exciting thing to be a part of as each harvest cycle teaches us something new.
ABOUT PACAS
Pacas is a natural mutation of Bourbon from the Bourbon/Typica group mainly found in El Salvador and Honduras. Similar to other Bourbon mutants, Pacas has a single-gene mutation that causes the plant to grow smaller (dwarfism). Unlike the hybrid varieties, Pacas is very susceptible to disease, making it riskier to grow.
Pricing Details
Farm Gate (Local)
162.28 LEMPIRA/KG
Farm Gate (USD)
$6.60/KG
FOB
$7.92/KG
FOT
$10.57/KG
The cost of getting a coffee from cherry to beverage varies enormously depending on its place of origin and the location of its consumption. The inclusion of price transparency is a starting point to inform broader conversation around the true costs of production and the sustainability of specialty coffee as a whole.