Enrique Merino
LUGMAPATA
SIDRA - WASHED
Ecuador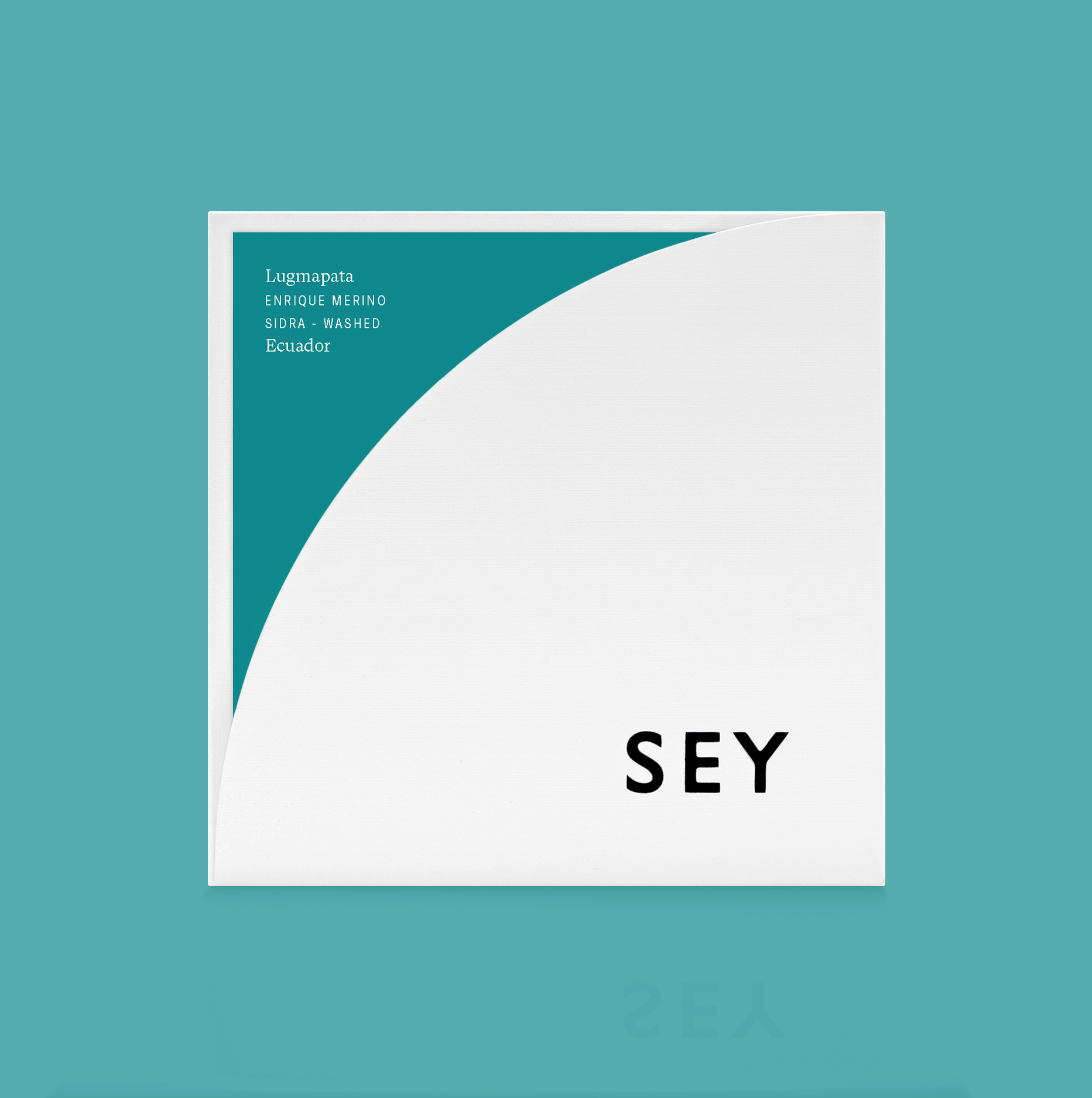 Enrique Merino
LUGMAPATA
SIDRA - WASHED
Ecuador
This Ethiopian Landrace variety grown by the talented Enrique Merino has a fruit-forward profile with a heavy, almost wine-like acidity, red berries, and a whisper of delicate florals.
HARVEST
July - September, 2019
PROCESSING
Hand picked at peak ripeness. Floated. Held for 24 hours in-cherry. Depulped. Dry fermented for another 48 hours. Dried on raised beds.
ABOUT ENRIQUE MERINO
Enrique Merino has become one of our main producing partners over the four years we have been working together. In 2016, his farm Finca Lugmapata placed 3rd in the Taza Dorada (Ecuador's national coffee competition), and in 2017 he won 1st place. Enrique is a very dedicated producer, and is meticulous when it comes to farming and processing his coffees. Along with striving to produce the highest quality coffee possible, Enrique has developed a coffee nursery that, along with training and education on how to start producing high quality specialty coffee, he has made available to his entire local community. Finca Lugmapata is a pleasure to work with, and we are extremely proud to have the opportunity to represent their beautiful coffees.
ABOUT SIDRA
While we don't know exactly which variety it is, we do know for certain the variety colloquially called Sidra in Ecuador is an Ethiopian Landrace variety. Ethiopia is widely acknowledged as the geographic origin of coffee. DNA testing has confirmed over 60 distinct varieties growing in Ethiopia, making it home to the most coffee biodiversity in the world. How these Ethiopian varieties have made their way to various parts of the world varies wildly, and is the focus of much research and debate. Given climate change and the increasing difficulty to grow coffee, there is also a lot of research being done to develop new varieties and hybrids, usually starting with Ethiopian Landrace germ-lines.
Pricing Details
Farm Gate (Local)
$11.77/kg
Farm Gate (USD)
$11.77/kg
FOB
$12.98/kg
FOT
$14.52/kg
The cost of getting a coffee from cherry to beverage varies enormously depending on its place of origin and the location of its consumption. The inclusion of price transparency is a starting point to inform broader conversation around the true costs of production and the sustainability of specialty coffee as a whole.