Mapendo 1,800
BUCHIRO & CHEBUMBA
SL34 - WASHED
Democratic Republic of the Congo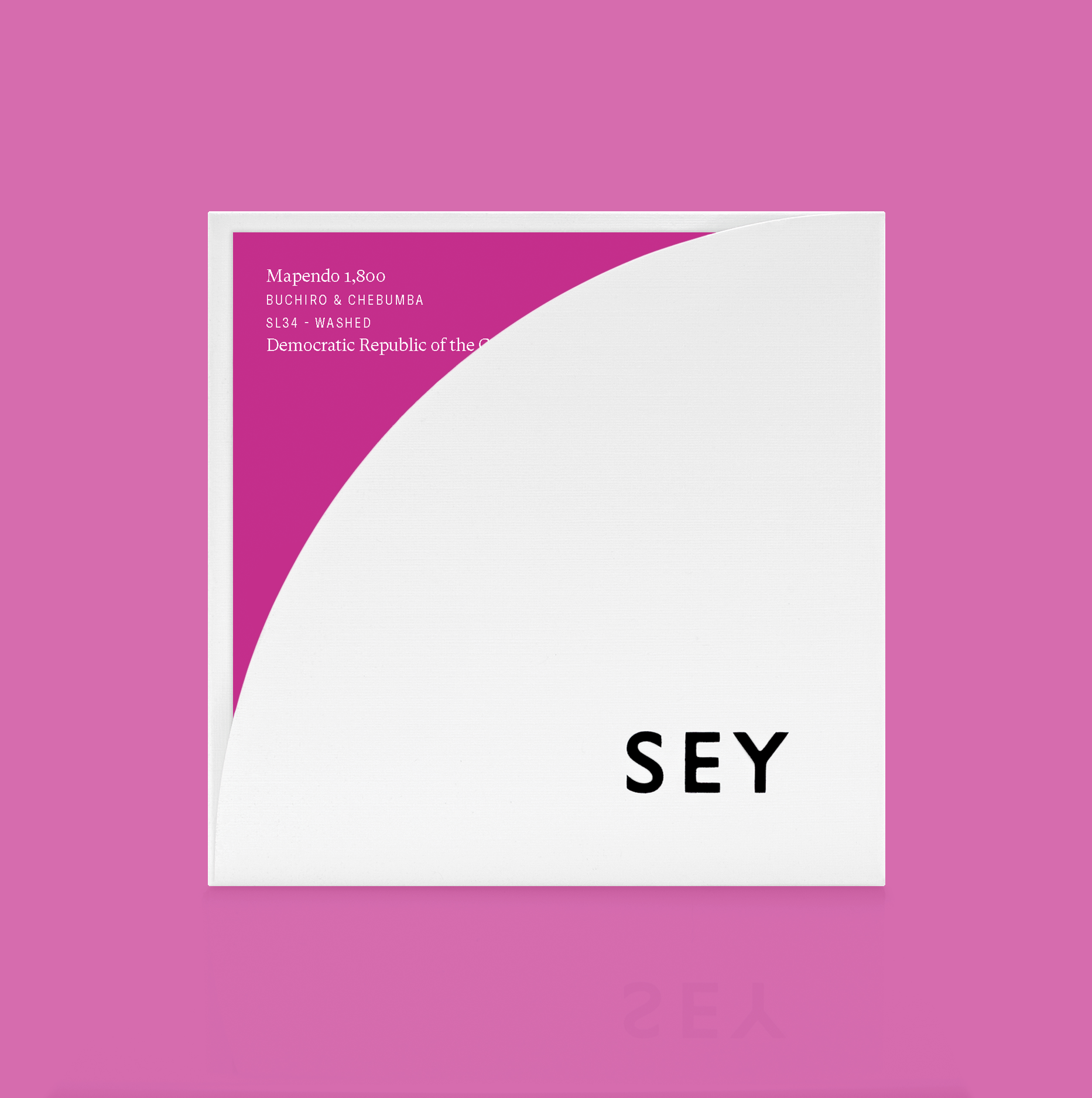 Mapendo 1,800
BUCHIRO & CHEBUMBA
SL34 - WASHED
Democratic Republic of the Congo
This is our second year working with this coffee from the DRC, and we focused on separating out just the higher elevation coffee. The quality difference is exceptional. This is a very lovely representation of the traditional Lake Kivu profile: mulling spices, darker plum fruits, and subtle nuances of lemon and rose.
Region
Chebumba, Kalehe, South Kivu
Altitude
1,800 - 2,000 masl
Processing
Hand picked at peak ripeness. Floated to further remove defects and depulped on the day of harvest. Dry fermented for 12 hours, then wet fermented for an additional 24 hours. Dried on raised beds for 20 days until moisture content reaches approximately 10%.
ABOUT MAPENDO
Mapendo, meaning 'love' in Swahili, comes to us from the Mighty Peace Coffee Initiative. Mighty Peace was created out of the Congolese peace movement by a group of people that believe that coffee can meaningfully impact those struggling from the intense conflicts of the region's recent past. This coffee is grown on the slopes in the South Lake Kivu region. We were drawn to this selection by the integrity of the project and the very high potential the region has to produce excellent complex coffees. Lake Kivu provides a unique microclimate for growing coffee that we've only seen actualized in Rwanda. This is a special new project for us, and we look forward to seeing its development.
ABOUT SL34
"SL" is in reference to single tree selections made by Scott Agricultural Laboratories in 1935-1939. SL34 has a Typica-like genetic background selected from a single tree on the Loresho Estate in Kabete, Kenya. SL34 is primarily grown in Kenya, and it is very interesting to see how much of it is now being cultivated in the Democratic Republic of Congo. SL34 is extremely susceptible to disease, but has relatively high yield and quality potential at high altitudes.

Pricing Details
Farm Gate (Local)
14,055.30 CDF/KG
Farm Gate (USD)
~$6.90/KG
FOB
$10.69/KG
FOT
$13.29/KG
The cost of getting a coffee from cherry to beverage varies enormously depending on its place of origin and the location of its consumption. The inclusion of price transparency is a starting point to inform broader conversation around the true costs of production and the sustainability of specialty coffee as a whole.