Maria Lourdes
El Progresso
CASTILLO - WASHED
Colombia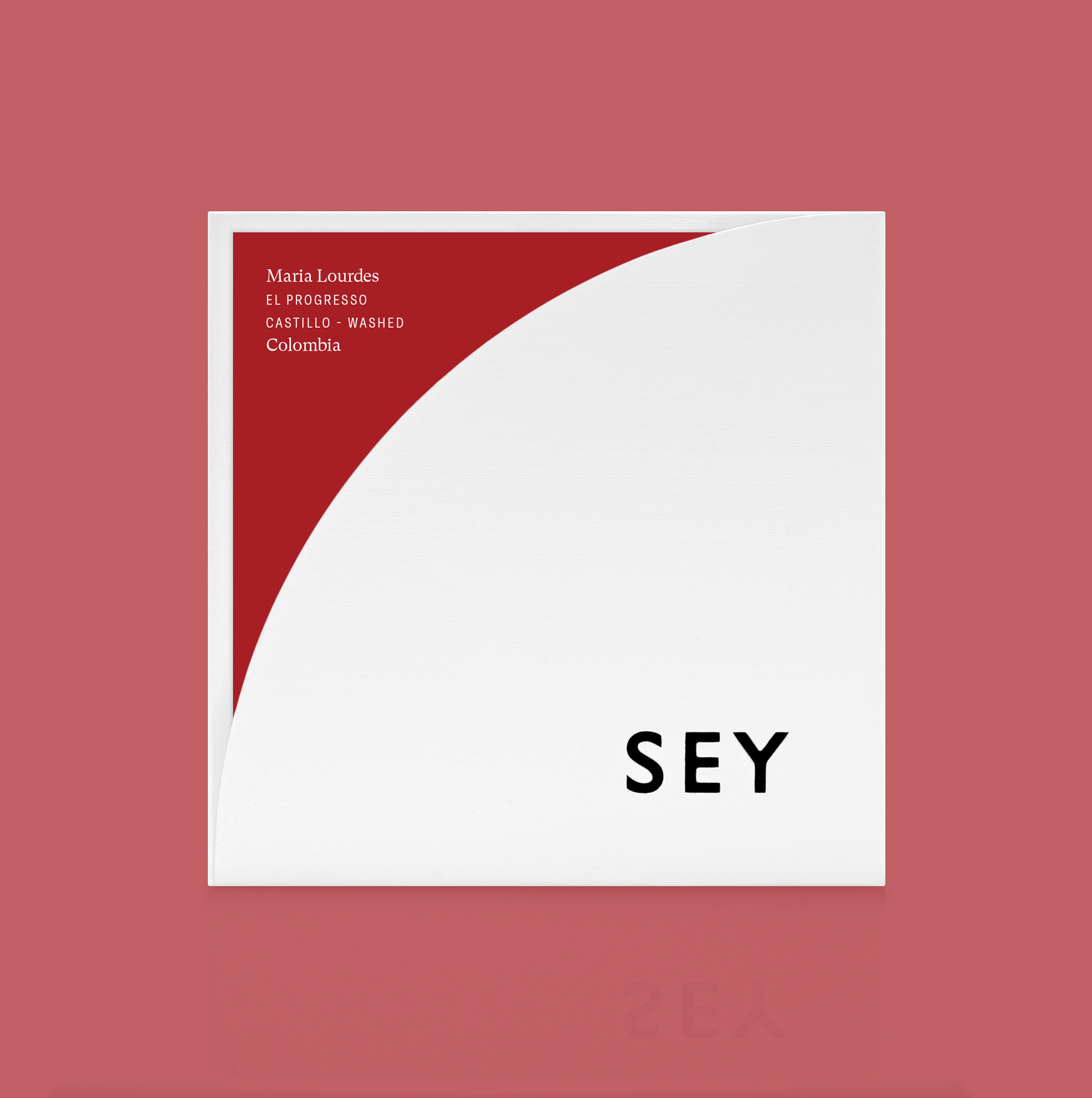 Maria Lourdes
El Progresso
CASTILLO - WASHED
Colombia
Maria's farm rests at the top of one of our favorite growing regions in Central Huila, and her coffee jumped off the purchasing table when we tasted the samples. We are very excited to bring this coffee to market, and are already looking forward to the future! In the cup we find a deep, Kenya-esque, black currant sweetness, tropical fruit complexity, and a delicate tea-like florality.
Processing
Hand picked at peak ripeness. Floated to further remove defects and depulped on the day of harvest. Dry fermented for 36 hours. Dried on raised beds for 30 days.
ABOUT MARIA LOURDES
Maria and her husband José operate and work their farm in Garzón. They have been married for 45 years, and have been producing coffee the entire time. They are meticulous with harvesting, picking very frequently to ensure they are harvesting only perfectly ripe cherries. This particular farm spans only about 2 hectares (4.9 acres). It is an honor to continue being able to buy coffees from these very small producers who are extraordinarily dedicated to producing the quality of coffee that can only be done in small quantities and with the utmost attention to detail.
ABOUT CASTILLO
Castillo is a hybrid variety; it is a cross between Caturra and a Timor Robusta. In 1962 research began to create varieties resistant to coffee leaf rust. Leaf rust is responsible for decimating many coffee growing regions throughout history. Castillo was released in 1982, and has been widely adopted in Colombia to combat leaf rust—breathing new life into coffee production within the country. Castillo offers producers an option that requires less fungicides while maintaining the potential for cup quality.

Pricing Details
Farm Gate (Local)
1.25MM COP/Carga
Farm Gate (USD)
~$3.70/KG
FOB
$7.05/KG
FOT
$12.10/KG
The cost of getting a coffee from cherry to beverage varies enormously depending on its place of origin and the location of its consumption. The inclusion of price transparency is a starting point to inform broader conversation around the true costs of production and the sustainability of specialty coffee as a whole.