Marleny Imbachi
LAS ASTURIAS
PINK BOURBON - WASHED
Colombia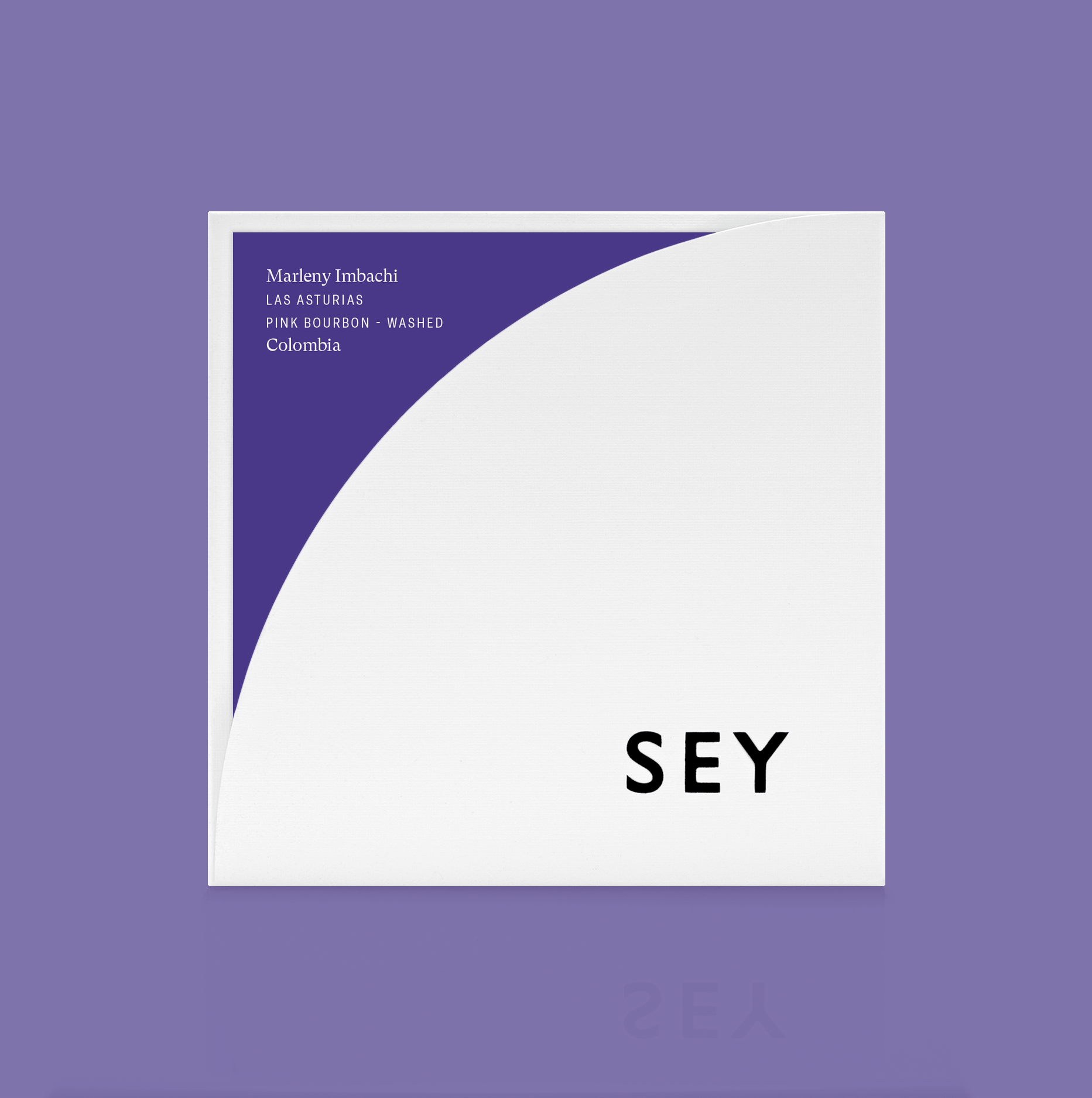 Marleny Imbachi
LAS ASTURIAS
PINK BOURBON - WASHED
Colombia
Marleny Imachi is a lifelong coffee producer, a founding member of the Monkaaba Group, and a pillar of the San Agustín specialty coffee community. Although we've known her and her coffee for years, this is our first year working with it. In the cup we find a refined sweetness, structured stone fruit, and a balanced acidity.
Region
Kennedy, San Agustín, Huila
Processing
Hand picked at peak ripeness. Floated to further remove defects. Held in cherry to ferment for 15 hours. Depulped. Dry fermented in a tile tank for an additional 60 hours. Washed. Dried on raised beds until moisture reaches 10-11%.
ABOUT MARLENY IMBACHI
It is an honor to have the opportunity to work with Marleny's coffee. Marleny and her husband have lived the evolution of the specialty coffee market. In 2015 they successfully sold their first micro lot under their own name, and from there they have only continued to improve. Many of their lower quality varieties have since been replaced with higher quality-potential varieties, and we are very excited to soon taste their Gesha and SL28.
"We're convinced now more than ever that working with specialty coffee is our motor and passion to find recognition for our labour. This motivates us to support other people so that they can reach their dreams."
ABOUT PINK BOURBON
Pink Bourbon is a variety known for the complexity of its acidity and fruit characteristics. The physical look of the seeds and plant, along with its rather distinct flavor profile, point towards it being some sort of Ethiopian Landrace variety. However, to our knowledge Pink Bourbon has not yet been genetically tested, so we cannot say with certainty what exactly it is. Working with our partners at World Coffee Research we hope to have this variety tested in the near future.

Pricing Details
Farm Gate (Local)
2.2MM COP/CARGA
Farm Gate (USD)
~$5.90/KG
FOB
$8.72/KG
FOT
$11.01/KG
The cost of getting a coffee from cherry to beverage varies enormously depending on its place of origin and the location of its consumption. The inclusion of price transparency is a starting point to inform broader conversation around the true costs of production and the sustainability of specialty coffee as a whole.