Martín Ramos
EL PARAISO
V. COLOMBIA - WASHED
Colombia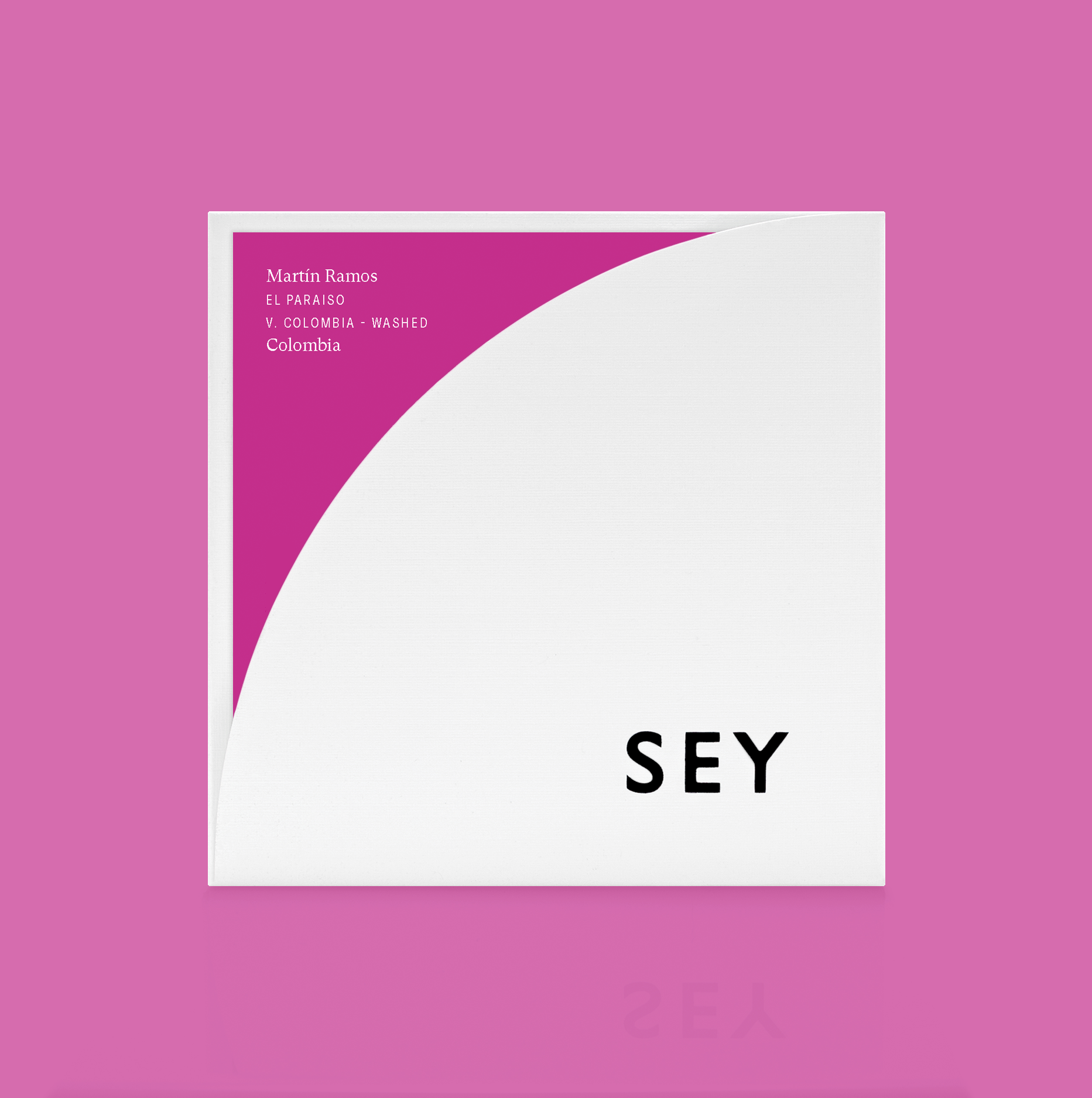 Martín Ramos
EL PARAISO
V. COLOMBIA - WASHED
Colombia
Tarqui has quickly become one of our favorite regions in Huila. Most interesting to note here is just how cold the temperatures are, with microclimates on the farms approaching freezing at night. In this cup we find currant-like acidities, intense complexity, and tropical sweetness.
REGION
Ricabrisa, El Triunfo, Tarqui, Huila
PROCESSING
Hand picked at peak ripeness. Floated to further remove defects. Held in cherry for 12 hours. Depulped. Washed. Dry fermented for 66 hours in sealed bags. Washed. Dried until moisture reaches ~10%.
ABOUT MARTÍN RAMOS
Martin Ramos is a lifelong coffee producer from a coffee growing family. Tucked deep into the valleys outside Tarqui, has farm is so far removed that it's affectionally referred to by other producers in the area as La Profunda; 'The Depths'. Access to the farm itself is only possible on foot or by horseback. In a lot of ways, it is a small miracle that this coffee even exists as a separated, single-producer micro lot, as the only way to have it processed is to walk it over an hour to the closest wet mill in Ricabrisa.
ABOUT VARIETY COLOMBIA
Variety Colombia (V. Colombia) is the result of successful hybridization of Caturra with the Timor Hybrid. Developed over five generations by Cenicafé between 1968 and 1982, V. Colombia is high-yielding, and has excellent resistance to disease. This combination of traits makes V. Colombia a very popular variety in Colombia.
ABOUT MONKAABA
Monkaaba is a group of producers who have been selling their coffee to the specialty market for many years. They have collectively decided that they would like to be more autonomous in their coffee production, and have more involvement in its marketing and sales. Monkaaba is committed to helping producers throughout Huila by teaching them how to cup their own coffees and how and why specific coffees are either accepted or rejected by the specialty market. This group is currently working with growers of all levels of experience in San Agustín and Tarqui to cup and discuss in depth the challenges they are facing on the way to their goals and dreams. The early results of this program have been very successful.

Pricing Details
Farm Gate (Local; Green)
3.15MM COP/Carga
Farm Gate (USD; Green)
~$8.08/KG
FOB
$9.13/KG
FOT
$13.23/KG
The cost of getting a coffee from cherry to beverage varies enormously depending on its place of origin and the location of its consumption. The inclusion of price transparency is a starting point to inform broader conversation around the true costs of production and the sustainability of specialty coffee as a whole.