Mártir
FIELD BLEND - WASHED
Colombia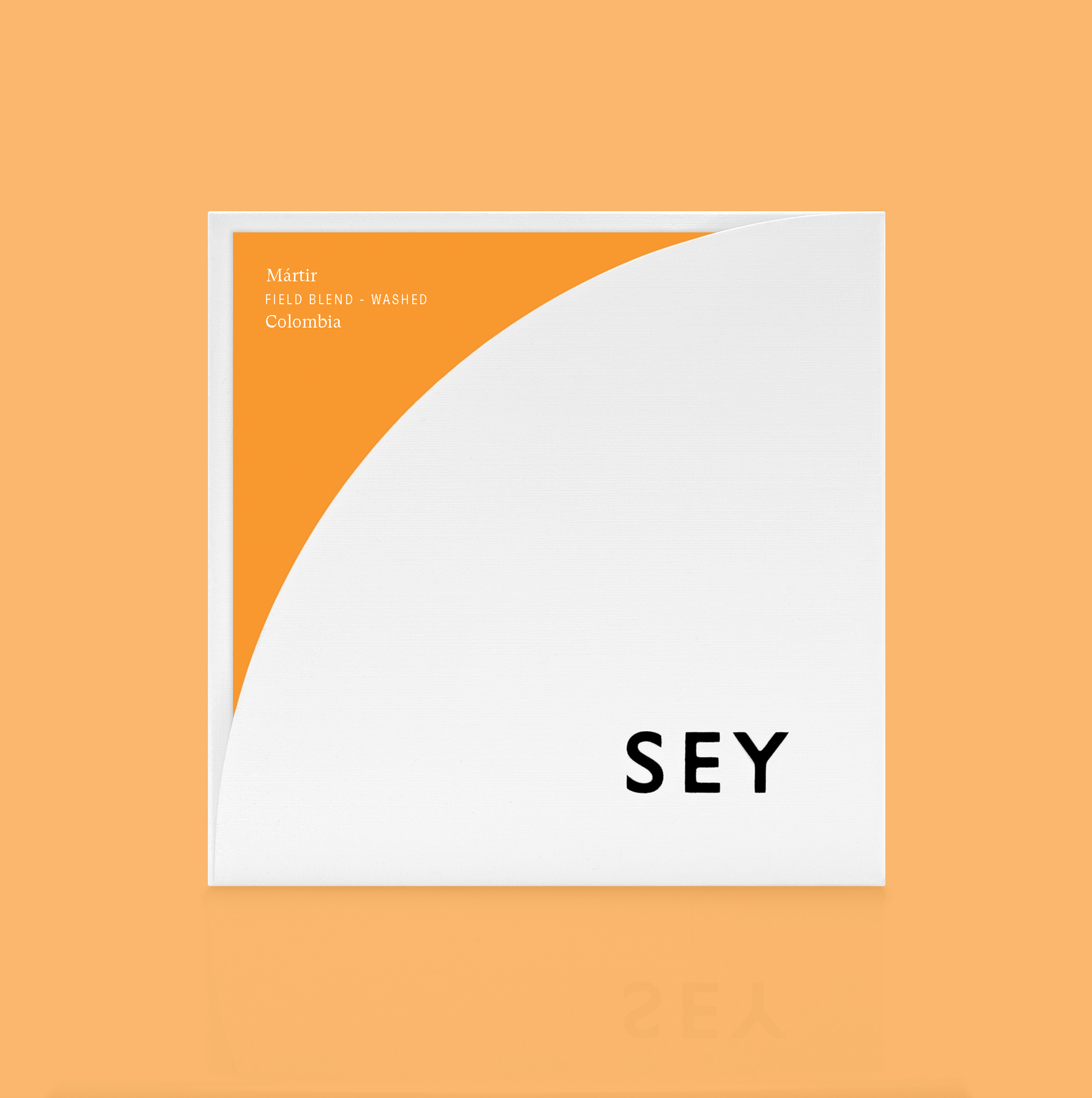 Mártir
FIELD BLEND - WASHED
Colombia
This is a beautifully balanced profile of the three main varieties grown in Colombia. It is sweetness-forward, has a round and ripe structure and depth, and a nuanced stone fruit quality with subtle lemon acidity.
HARVEST
Main; October, 2019
PROCESSING
Hand picked at peak ripeness. Floated. Depulped. Dry fermented for 36 hours. Dried on raised beds until moisture content reaches 10.5%.
ABOUT MÁRTIR
This is a blend from a group of 18 producers in Alto Cañada, La Plata. We met this group on our first trip to Colombia two years ago. Its members showed an inspiring amount of dedication to producing the highest quality coffee possible, along with an uncompromising commitment to transitioning to fully organic production. Finding a group of producers this organized and dedicated is very rare, and we're very excited to see what they are capable of doing in the coming years.
ABOUT THIS FIELD BLEND
This is a field blend of the three most commonly grown varieties in Colombia: Castillo, Variety Colombia, and Caturra. Both Castillo and V. Colombia are Catimor hybrids, which give them high disease resistance. Caturra, on the other hand, is a natural mutation of Bourbon, and is very susceptible to disease.
Pricing Details
Farm Gate (LOCAL)
1.18MM pesos / carga
Farm Gate (USD)
$1.67/lb
FOB
$2.60/lb
FOT
$3.50/lb
The cost of getting a coffee from cherry to beverage varies enormously depending on its place of origin and the location of its consumption. The inclusion of price transparency is a starting point to inform broader conversation around the true costs of production and the sustainability of specialty coffee as a whole.