Mario Moreno
Mas Morenos
Field Blend - Washed
Honduras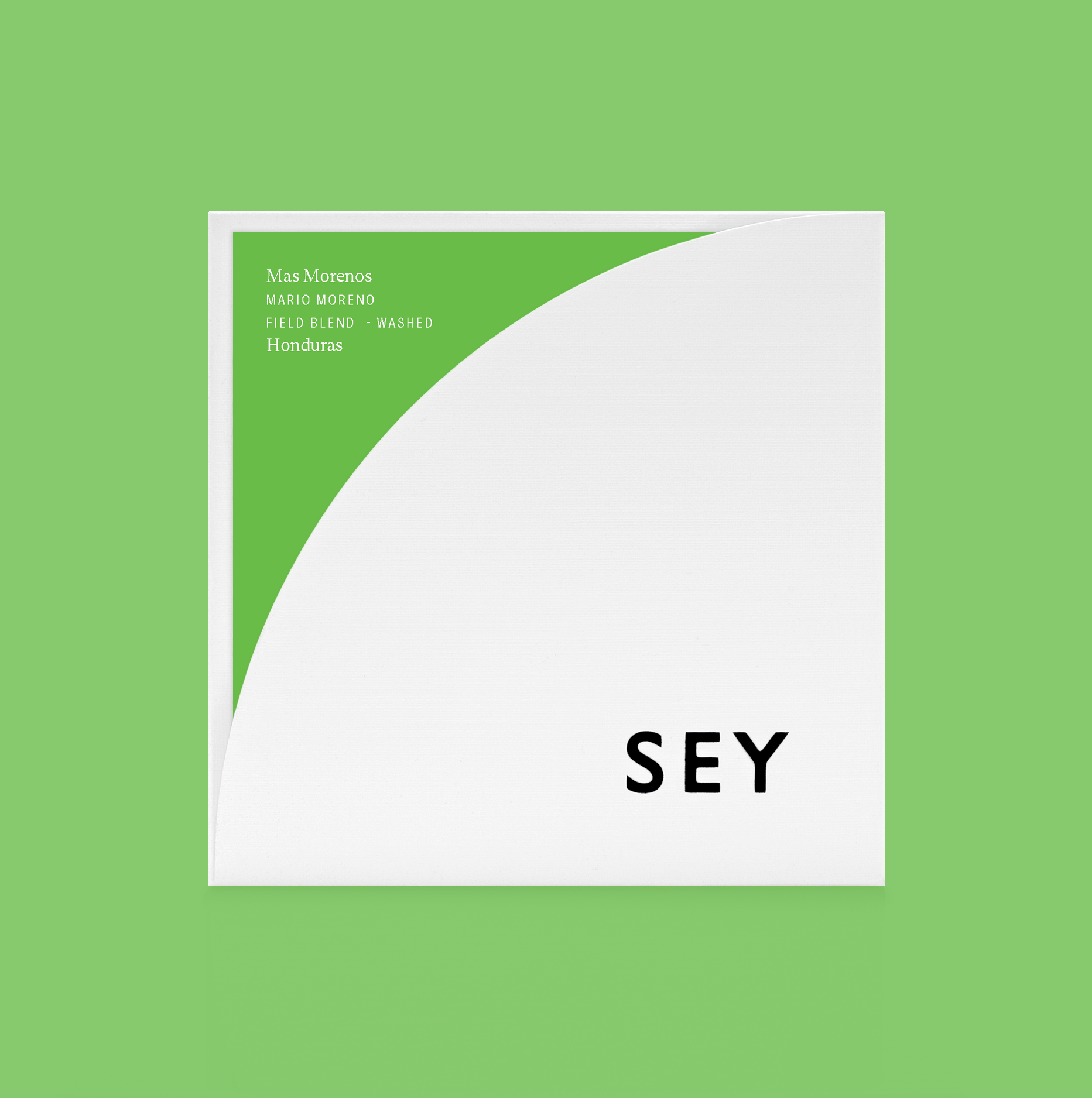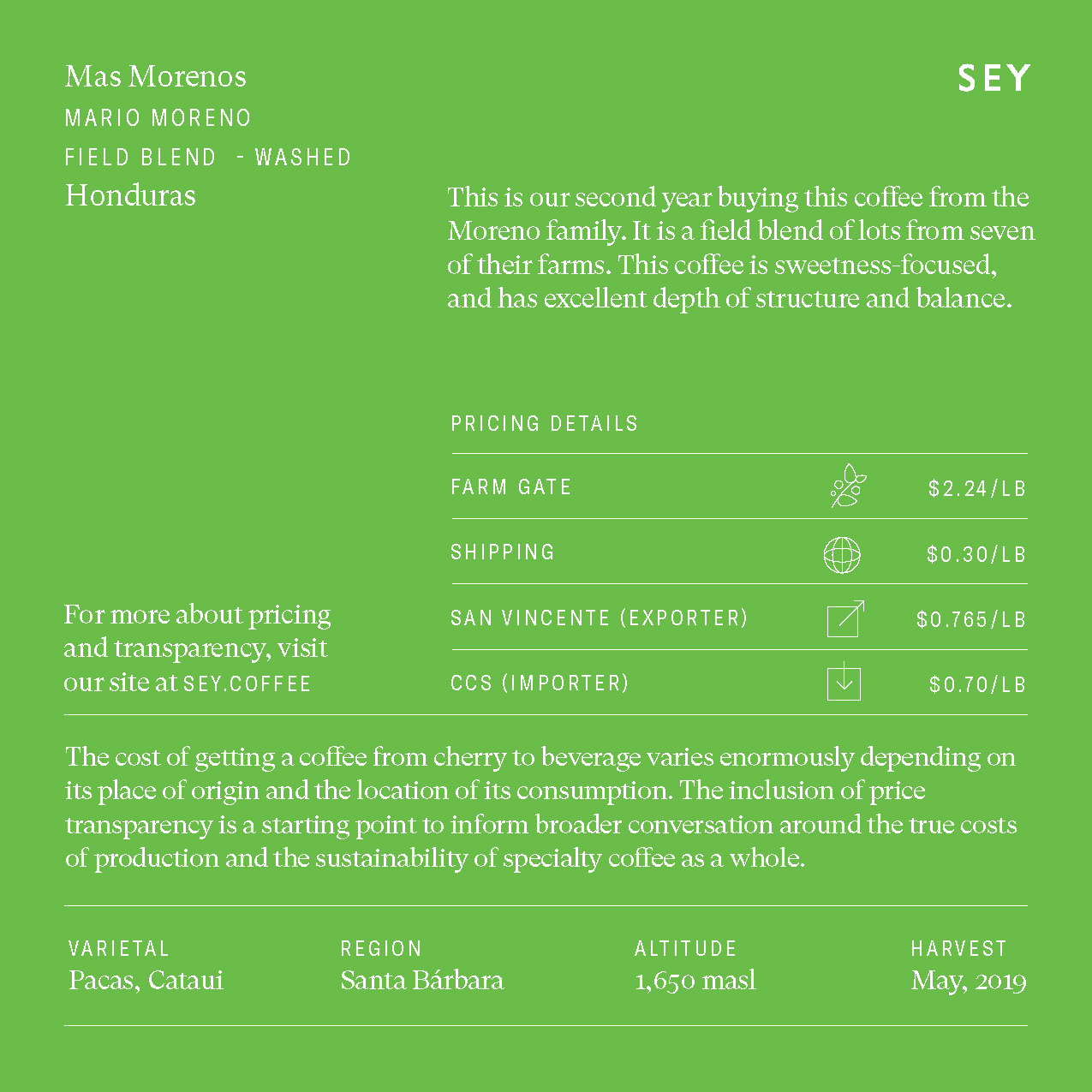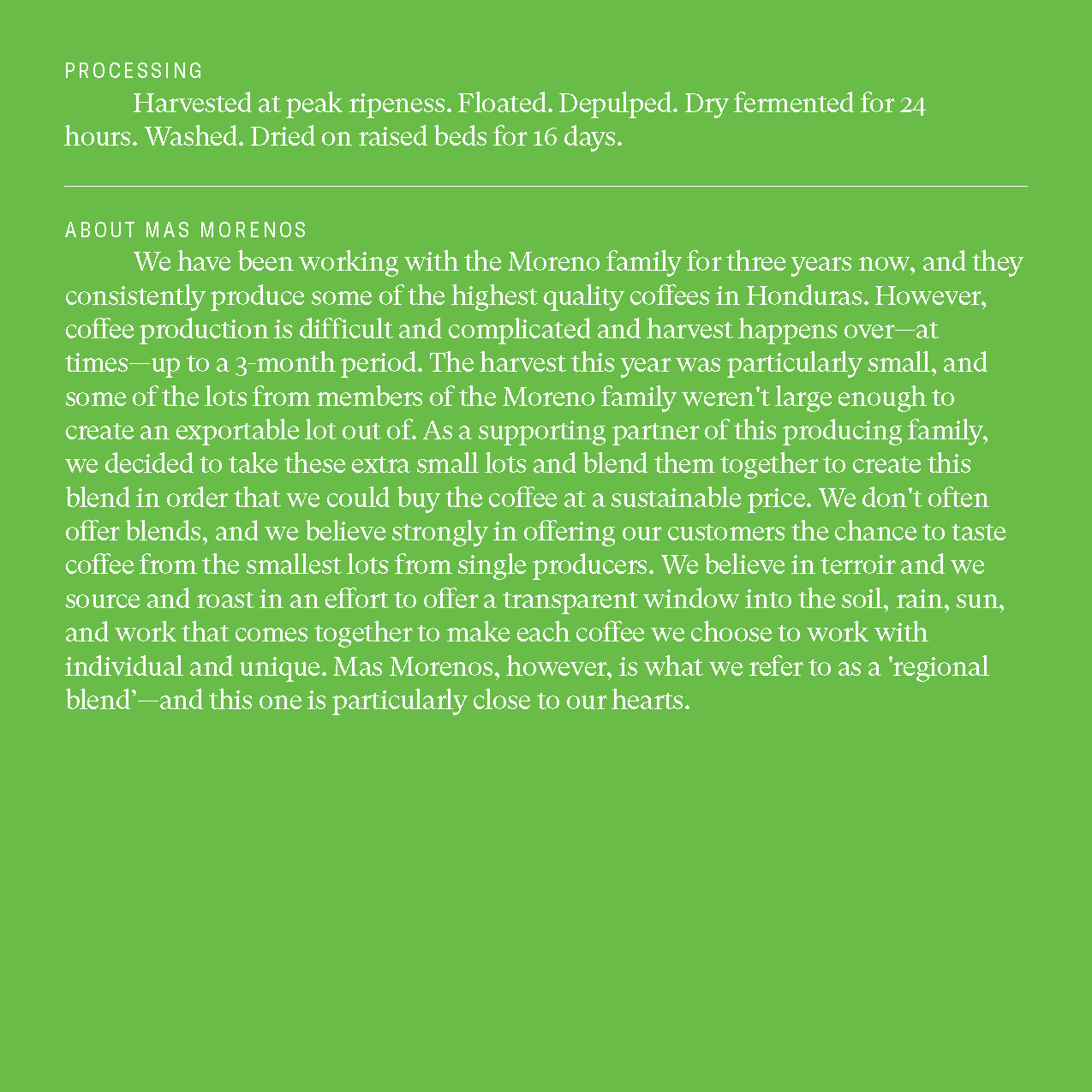 Mario Moreno
Mas Morenos
Field Blend - Washed
Honduras
This is our second year buying this coffee from the Moreno family. It is a field blend of lots from seven of their farms. This coffee is sweetness-focused, and has excellent depth of structure and balance.
PROCESSING
Harvested at peak ripeness. Floated. Depulped. Dry fermented for 24 hours. Washed. Dried on raised beds for 16 days.
ABOUT MAS MORENOS
We have been working with the Moreno family for three years now, and they consistently produce some of the highest quality coffees in Honduras. However, coffee production is difficult and complicated and harvest happens over—at times—up to a 3-month period. The harvest this year was particularly small, and some of the lots from members of the Moreno family weren't large enough to create an exportable lot out of. As a supporting partner of this producing family, we decided to take these extra small lots and blend them together to create this blend in order that we could buy the coffee at a sustainable price. We don't often offer blends, and we believe strongly in offering our customers the chance to taste coffee from the smallest lots from single producers. We believe in terroir and we source and roast in an effort to offer a transparent window into the soil, rain, sun, and work that comes together to make each coffee we choose to work with individual and unique. Mas Morenos, however, is what we refer to as a 'regional blend'—and this one is particularly close to our hearts.

Pricing Details
FARM GATE
$2.24/LB
SHIPPING
$0.30/LB
SAN VICENTE (EXPORTER)
$0.765/LB
CCS (IMPORTER)
$0.70/LB
The cost of getting a coffee from cherry to beverage varies enormously depending on its place of origin and the location of its consumption. The inclusion of price transparency is a starting point to inform broader conversation around the true costs of production and the sustainability of specialty coffee as a whole.