Maximiliano García Abad
EL HUABO
PARAINEMA - WASHED
Peru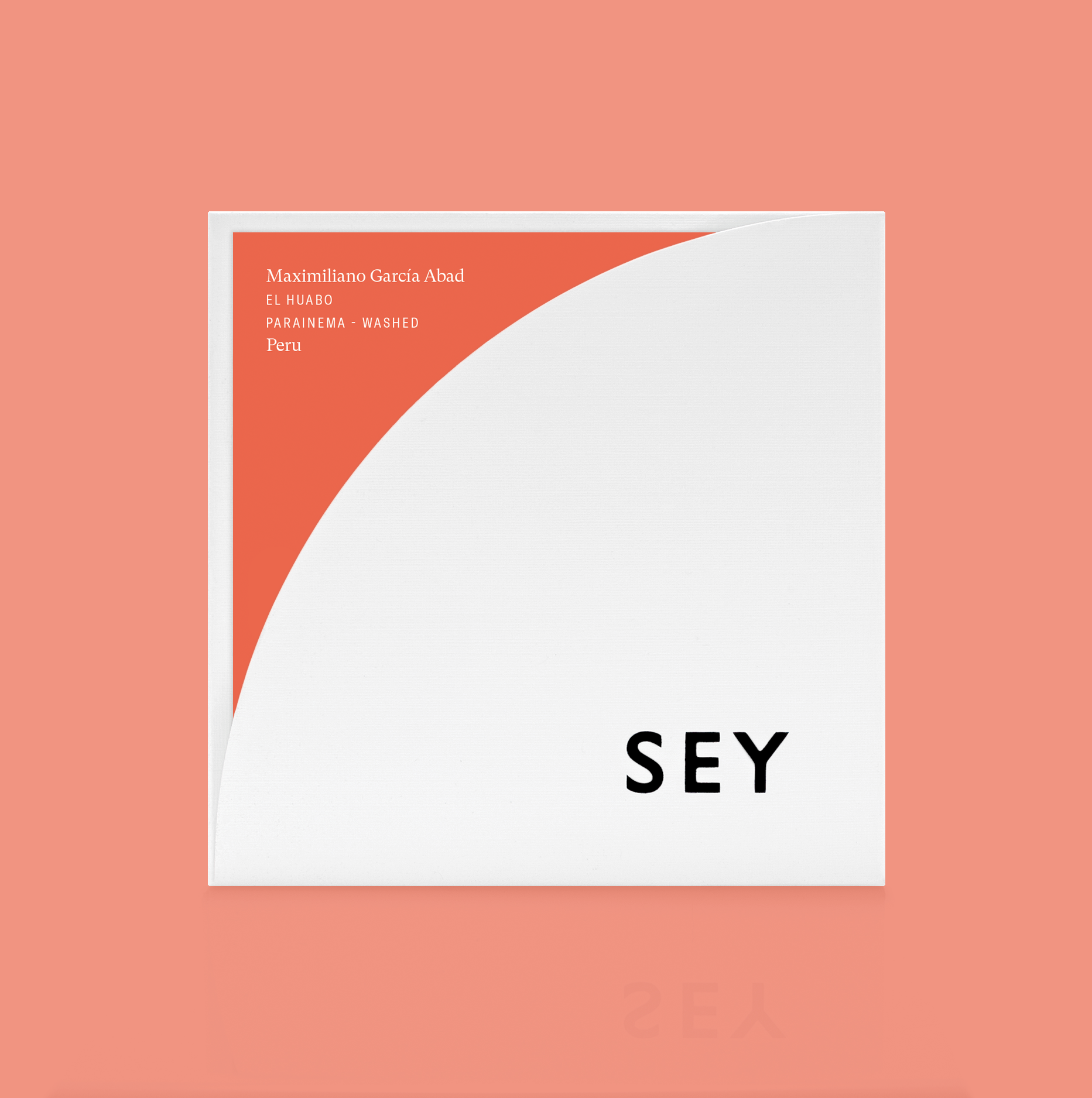 Maximiliano García Abad
EL HUABO
PARAINEMA - WASHED
Peru
This is an interesting selection from our deepening exploration of Peru. Normally found in Honduras, Parainema has become rather popular for its distinctive cup profile and relative resistance to disease. In the cup we find a fruit forward profile of yellow tropical fruit, excellent sweetness and structure, and a muted citrus acidity.
PROCESSING
Hand picked at peak ripeness. Floated to further remove defects. Depulped. Wet fermented for 24 hours. Washed. Dried on parabolic dryers for 20 days.
ABOUT MAXIMILIANO GARCIA ABAD
Maximiliano is an extremely dedicated first-generation producer. When he and his wife moved to San Ignacio, Maximiliano worked as a day laborer on other coffee farms until they saved enough to buy their own land. Since then, they have become model producers for the region by participating in every training available to them, and continuing to learn and invest in their farm each year. Peru is a new exploration for us, and one that we are extremely excited about because we feel that the potential there is very, very high. Look forward to more and more lots coming from Peru in the years to come.
ABOUT PARAINEMA
Parainema is an introgressed Sarchimor variety. It was bred by the Honduran Institute of Coffee, and has been planted throughout Honduras. At high altitudes, it has good cup potential, moderate disease resistance, and better than average yields.

Pricing Details
FARM GATE (LOCAL)
36.14 PEN/KG
FARM GATE (USD)
~$9.80/KG
FOB
$9.90/KG
FOT
$10.01/KG
The cost of getting a coffee from cherry to beverage varies enormously depending on its place of origin and the location of its consumption. The inclusion of price transparency is a starting point to inform broader conversation around the true costs of production and the sustainability of specialty coffee as a whole.