Heza
MIKUBA HILL
FIELD BLEND - NATURAL
Burundi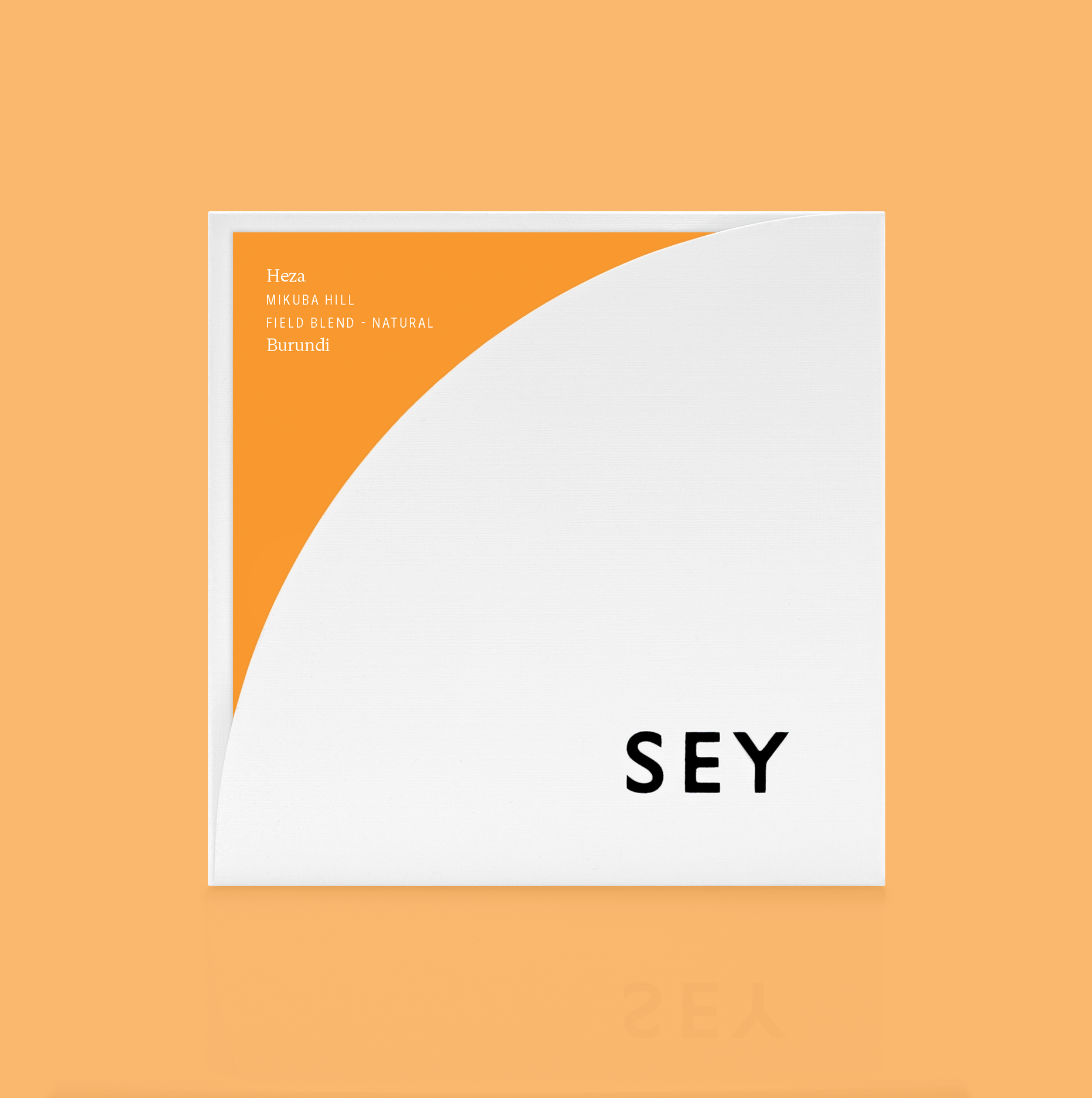 Heza
MIKUBA HILL
FIELD BLEND - NATURAL
Burundi
We have been very impressed by the natural-processed coffees from the Long Miles Project for several years now. While having a more fruit-forward profile, this coffee still retains a lovely acidity and articulation. In the cup, we find delicate florality, plum, and lychee.
PROCESSING
Hand-picked at peak ripeness. Floated and hand-sorted to further remove defects. Put straight onto drying beds for a very, very slow drying process in full cherry.
ABOUT MIKUBA HILL
While the Mikuba Hills are flanked by the Ruvubu River, and are a stone's throw away from the Heza washing station, they also stretch out far and wide, with some producers walking over 5 kilometers to deliver their cherry. The land boasts quite a bit of bio-diversity, ranging from wildflowers and subsistence crops such as potatoes, cabbage, and cassava, to shade canopies of acacia and banana trees. Heza itself is built into the face of a cliff overlooking the Kibira Rainforest on the border of Burundi and Rwanda. The high altitude, moderate climate, and proximity to the Kibira create a uniquely excellent microclimate for coffee production. The two main Long Miles agronomists/scouts, Anicet and Patrice, are largely responsible for progressing the coffee quality within Mikuba. They have been instrumental in helping manage the antestia bug (responsible for potato defect) and teaching about pruning and fertilization. They have also helped develop an irrigation system by building water channels that collect rainwater and redistribute it throughout the hills.
ABOUT THIS FIELD BLEND
Varieties in Burundi are not exactly straightforward. We know that Red Bourbon and Mibirizi are being cultivated; however, we don't know at what relative percentages. Based on the history of production in Burundi there is also most likely some SL34 being grown as well.
ABOUT LONG MILES COFFEE PROJECT
The Long Miles Coffee Project is the dream-become-reality of Ben and Kristy Carlson. The pair moved to Burundi in 2011 with a simple dream: Help coffee growers by helping roasters source consistently high quality coffees from Burundi. Their dream has grown from working with fifty coffee growers in 2013 to working with more than 5,500 at present. Long Miles has been extremely effective in helping to actualize Burundi's natural potential for extremely high quality coffee, while also making an incredible impact socially, economically, and environmentally. Coffees from this project are some of our most anticipated of the year, and we are humbled and honored continue supporting their inspiring work.
Pricing Details
Farm Gate (Local; Cherry)
950 BIF/KG
Farm Gate (USD; Green)
~$4.07/KG
FOB
$10.61/KG
FOT
$14.30/KG
The cost of getting a coffee from cherry to beverage varies enormously depending on its place of origin and the location of its consumption. The inclusion of price transparency is a starting point to inform broader conversation around the true costs of production and the sustainability of specialty coffee as a whole.