Miriam Pechené
FINCA MIRAFLORES
FIELD BLEND - WASHED
Colombia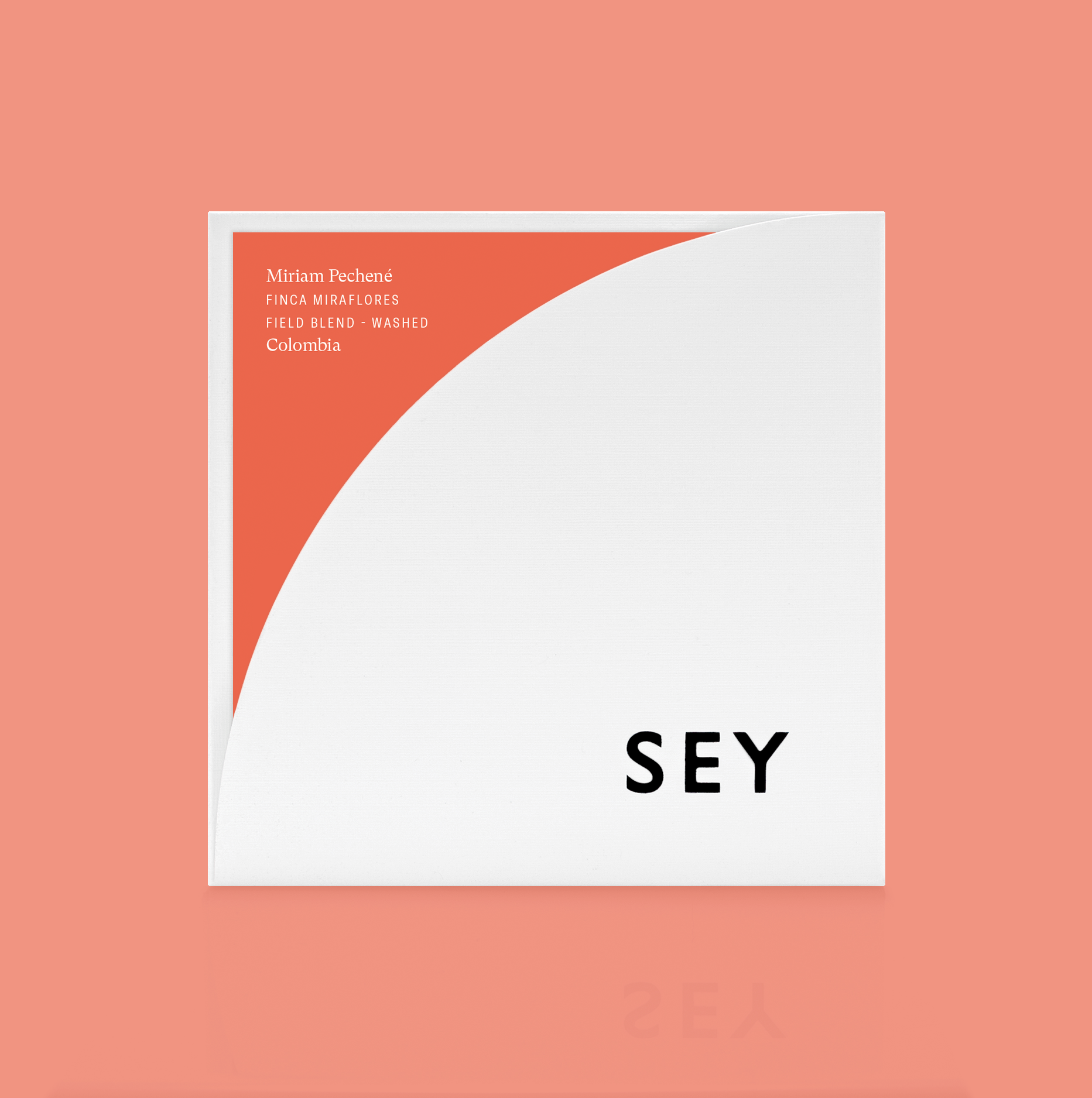 Miriam Pechené
FINCA MIRAFLORES
FIELD BLEND - WASHED
Colombia
This is a lovely little lot from a region we don't buy many coffees from: Inzá in Cauca. This selection is from a new development in an Indigenous Reserve, and one that we're very excited about. In the cup we find raspberry, panela, and citrus.
VARIETAL
V. Colombia, Castillo, Caturra
REGION
Santa Rosa Indigenous Reserve, Inzá, Cauca
PROCESSING
Hand picked at peak ripeness. Floated to further remove defects and depulped on the day of harvest. Held in cherry for 12 hours. Dry fermented in ceramic tile tanks for 36 hours. Washed. Dried on parabolic dryers for 15 days.
ABOUT MIRIAM PECHENÉ
Like many in Miriam's community, she left the coffee-growing countryside to move to the city to look for a better life. Once there, she realized she missed being able to produce everything she needed rather than relying on buying things that were grown where she originally grew up. So, she moved back, and her father gave her a two hectare (~5 acres) plot of land on which she began growing coffee. Miriam believes in farming as a way of life, and believes that growing specialty coffee is a meaningful way of supporting herself and her newborn daughter. This is the first time coffee from her small farm has been exported, and we are honored to have the opportunity to work with it.
ABOUT THIS FIELD BLEND
This is a field blend of the three most commonly grown varieties in Colombia: Castillo, V. Colombia, and Caturra. Both Castillo and V. Colombia are Catimor hybrids, which give them high disease resistance. Caturra, on the other hand, is a natural mutation of Bourbon, and is very susceptible to disease.

Pricing Details
Farm Gate (Local)
2.25MM COP/CARGA
Farm Gate (USD)
~$6.25/KG
FOB
$7.57/KG
FOT
$12.66/KG
The cost of getting a coffee from cherry to beverage varies enormously depending on its place of origin and the location of its consumption. The inclusion of price transparency is a starting point to inform broader conversation around the true costs of production and the sustainability of specialty coffee as a whole.