Mugirampeke
Field Blend - Washed
Burundi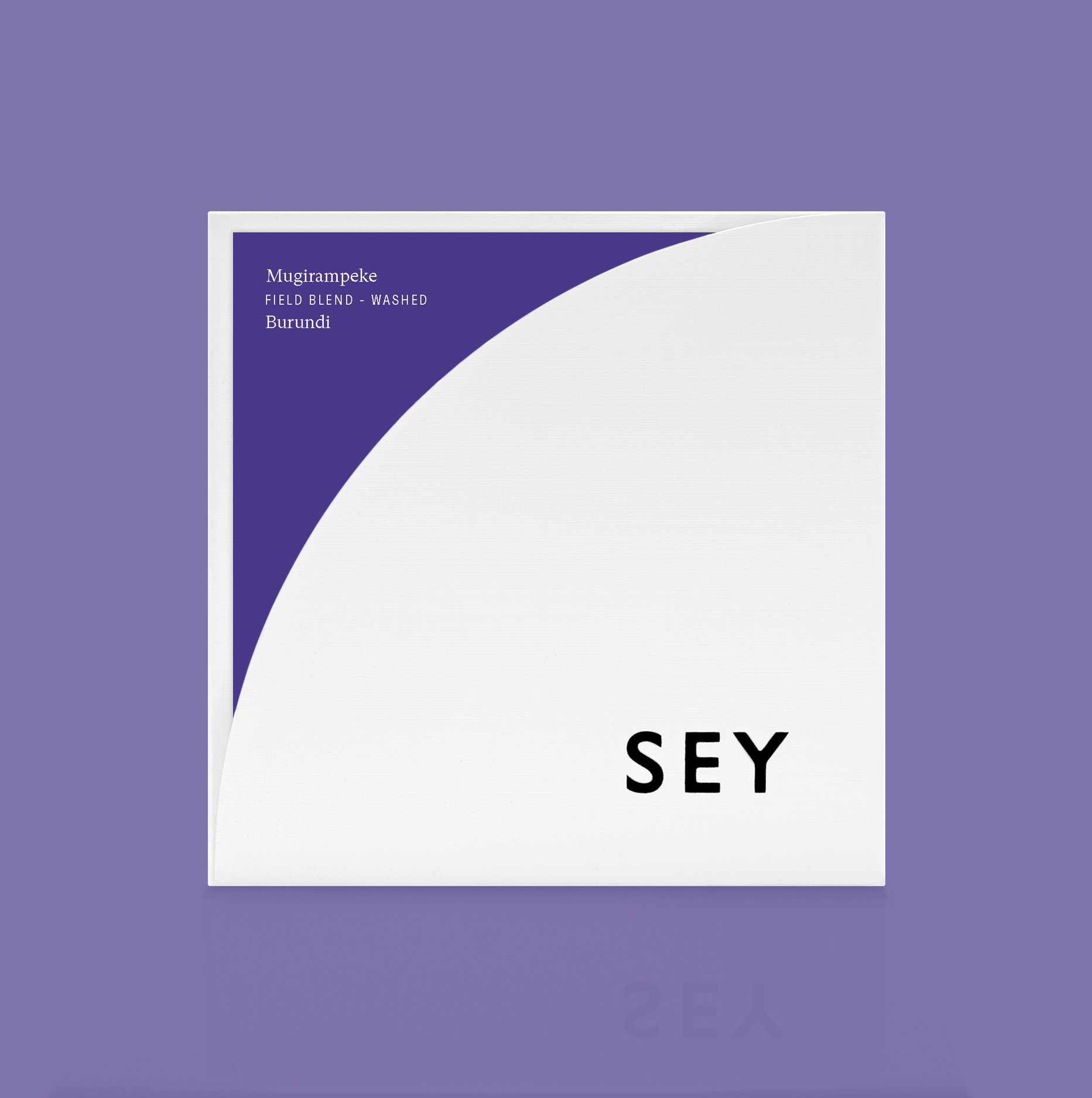 Mugirampeke
Field Blend - Washed
Burundi
This selection from the Mugirampeke washing station is bright; with excellent articulated citrus acidity, fruit-forward sweetness, and a clean, delicate overall profile.
PROCESSING
Hand picked at peak ripeness. Floated. Depulped. Wet fermented for 12 hours. Dried on raised beds or 21 days until moisture content reaches around 11%.
ABOUT MUGIRAMPEKE
The average farm in Burundi is very small, only around 1-2 hectares (2.5-5 acres). Unlike most farms in Central and South America, farmers sell their coffee cherries to centralized wet mills to be processed collectively. Around 1,600 farmers from twelve nearby hills contribute cherry to this particular washing station.
ABOUT THIS FIELD BLEND
Varieties in Burundi are not exactly straightforward. We know that Red Bourbon and Mibirizi are being cultivated; however, we don't know at what relative percentages. Based on the history of production in Burundi there is also most likely some SL34 being grown as well.
Pricing Details
FOB
$3.00/lb
TRANSPORT
$.30/lb
CCS (importer)
$.80/lb
The cost of getting a coffee from cherry to beverage varies enormously depending on its place of origin and the location of its consumption. The inclusion of price transparency is a starting point to inform broader conversation around the true costs of production and the sustainability of specialty coffee as a whole.