Nano Challa #9
ETHIOPIAN LANDRACE - WASHED
Ethiopia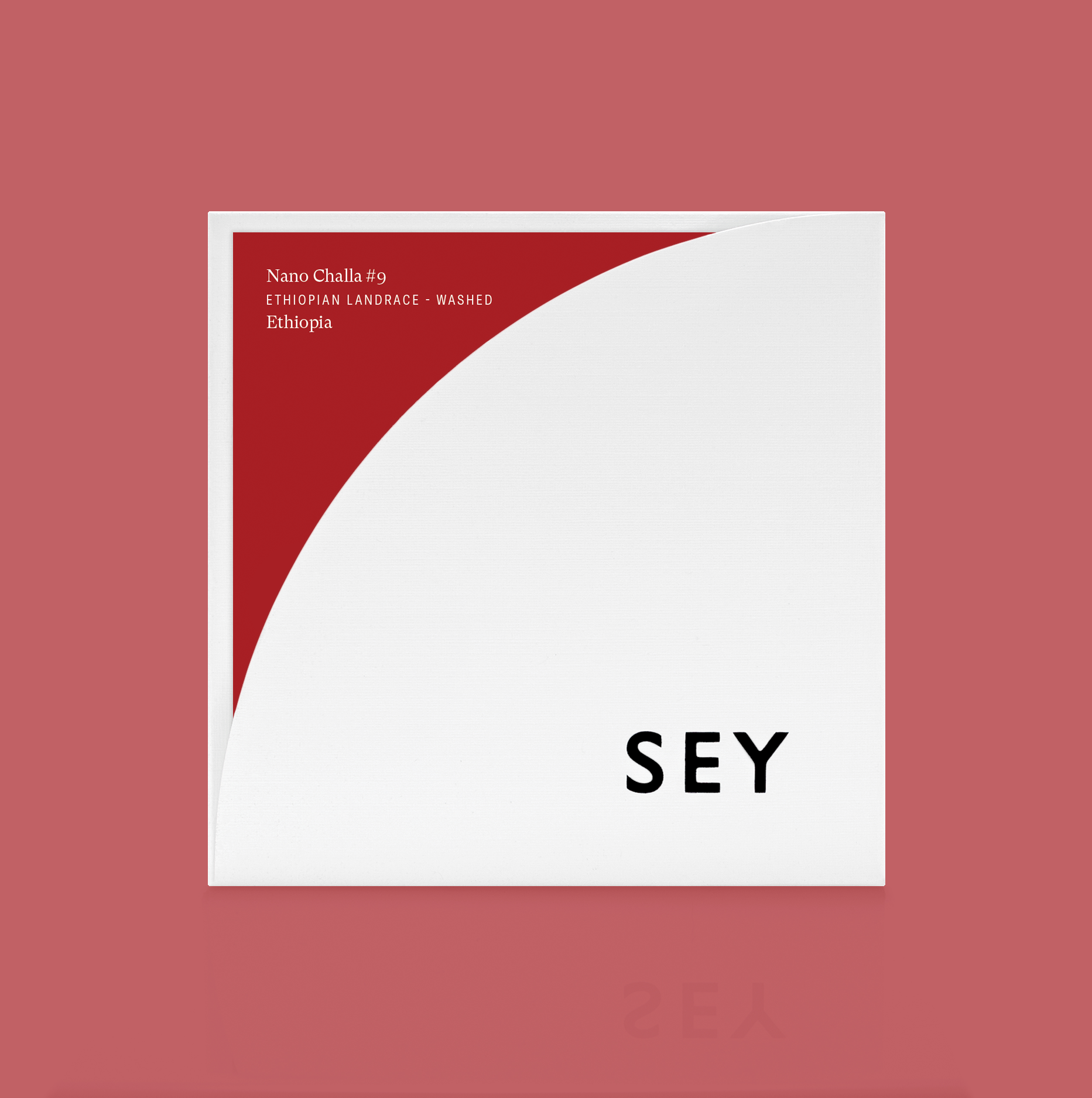 Nano Challa #9
ETHIOPIAN LANDRACE - WASHED
Ethiopia
Nano Challa has produced some of the last decade's most sought after coffees in Ethiopia, and has been an integral part of making the now-famous region of Western Ethiopia what it is today. In the cup we find intense citrus and florals with a very sweet black raspberry compote complexity.
VARIETAL
Ethiopian Landrace
PROCESSING
Hand picked at peak ripeness. Floated to further remove defects and depulped through delvas on the day of harvest. Soaked in fresh water for 12 hours. Dried on raised beds until the coffee reaches approximately 10% moisture content.
ABOUT NANO CHALLA
Historically one of the most coveted coffees in all of western Ethiopia, Nano Challa has been one of the most successful projects of the USAID's TechnoServe project. Nano Challa has done such an amazing job with production and processing over the last decade that the tremendous premiums they were receiving caused their membership to swell to a level that pushed their capacity as far as it could go. This year, they opened a new facility called Nano Genji a few miles away with brand new Penagos equipment and dozens of drying beds to accommodate their growing membership. With 630 members between the two washing stations, they're looking forward to continued growth and success, and we're looking forward to even more—even better—coffee!
ABOUT ETHIOPIAN LANDRACE
Ethiopia is widely acknowledged as where coffee originated, and its production continues to represent about 10% of the country's gross domestic product. DNA testing has confirmed over 60 distinct varieties growing in Ethiopia, making it home to the most coffee biodiversity of any region in the world. Given the tradition of coffee production in Ethiopia and the political interworkings of the Ethiopian coffee trade, it is virtually impossible to get single variety coffee lots from Ethiopia. This is changing, albeit very slowly. Most Ethiopian coffees are blends of the many Ethiopian varieties, and referred to simply as 'Ethiopian Landrace'.
Pricing Details
Farm Gate (Local)
29 Birr/KG
Farm Gate (USD)
~$4.39/KG
FOB
$7.49/KG
FOT
$10.90/KG
The cost of getting a coffee from cherry to beverage varies enormously depending on its place of origin and the location of its consumption. The inclusion of price transparency is a starting point to inform broader conversation around the true costs of production and the sustainability of specialty coffee as a whole.