Nidia Adriana Morales López
FINCA EL PLAN
CATURRA - WASHED
Colombia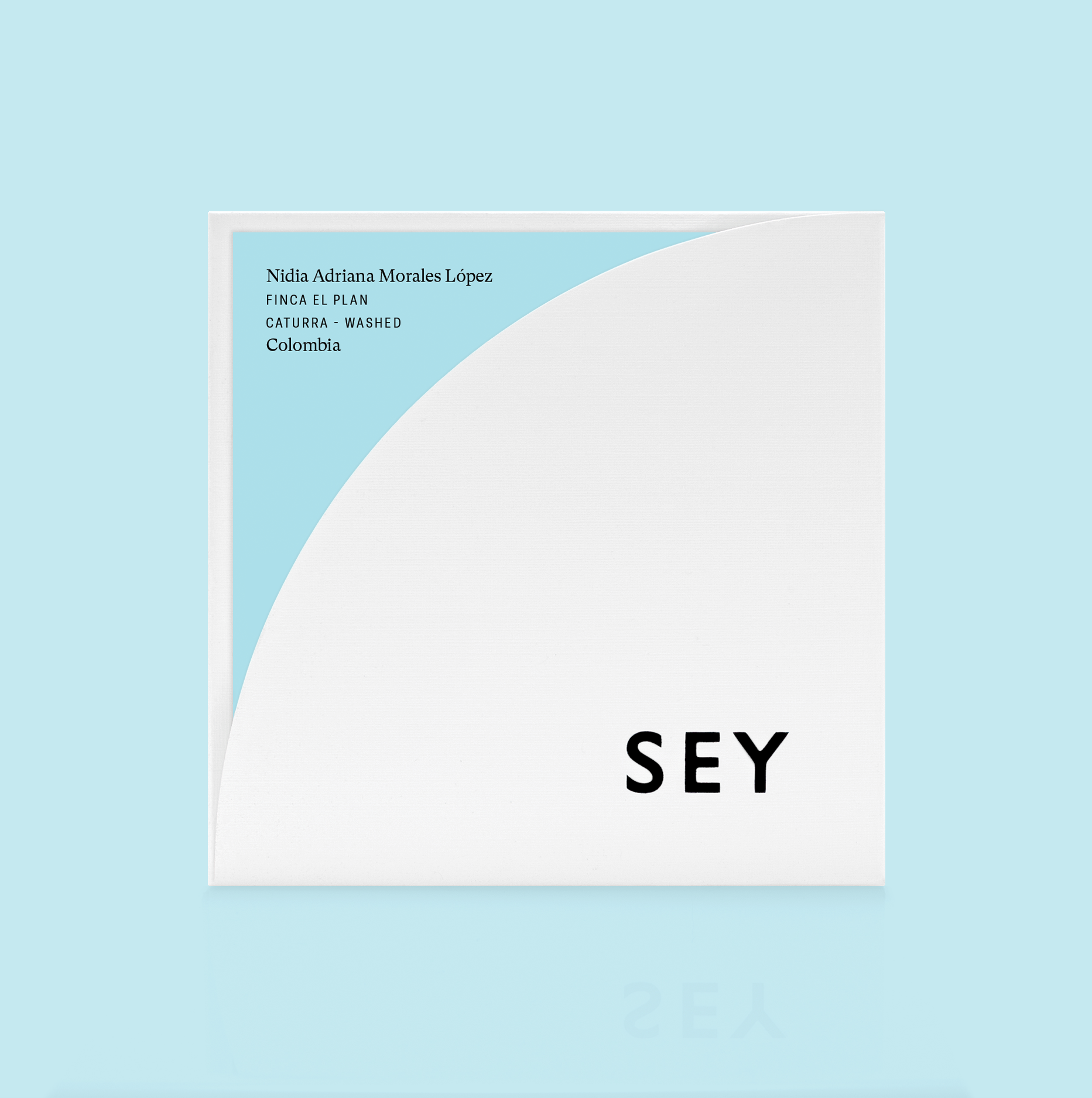 Nidia Adriana Morales López
FINCA EL PLAN
CATURRA - WASHED
Colombia
This lot from Nidia is a continuation of our exploration into Nariño. Albeit difficult to work in this region, the very small micro lots and farms we have found there remain some of the most intriguing and unique in all of Colombia. This lot is no different, full of bright lychee-like acidities, honey sweetness, and fresh strawberry.
REGION
Tasnaque, Yacuanquer, Nariño
PROCESSING
Hand picked at peak ripeness. Floated to further remove defects and depulped on the day of harvest. Dry fermented in ceramic tile tanks for 36 hours. Washed. Dried on parabolic dryers for 21 days.
ABOUT NIDIA ADRIANA MORALES LÓPEZ
This is another excellent example of coffee from the region of Nariño. Nidia works an extremely small single hectare (~2.5 acres) farm at what are considered to be extreme altitudes even by Nariño standards. We still don't know much about this mysterious region, but this coffee is an excellent sample as to why we continue to be drawn to it each year. We know progress in such remote areas will be slow and difficult, but we are committed to expanding our work in this region for both the producers and the coffees being grown there.
ABOUT CATURRA
Caturra is a natural mutation of the Bourbon variety. It was discovered on a plantation in the state of Minas Gerais in Brazil sometime between 1915 and 1918. Today, it is one of the most economically important coffees in Central America, to the extent that it is often used as a benchmark against which new cultivars are tested. In Colombia, Caturra was thought to represent nearly half of the country's production before a government-sponsored program beginning in 2008 incentivized renovation of over three billion coffee trees with the leaf rust resistant Castillo variety (which has Caturra parentage).

Pricing Details
FARM GATE (LOCAL)
2.5MM COP/CARGA
FARM GATE (USD)
~$5.41/KG
FOB
$11.51/KG
FOT
$12.50/KG
The cost of getting a coffee from cherry to beverage varies enormously depending on its place of origin and the location of its consumption. The inclusion of price transparency is a starting point to inform broader conversation around the true costs of production and the sustainability of specialty coffee as a whole.