OSWALDO ACEVEDO
El Roble
HR61 - WASHED
Colombia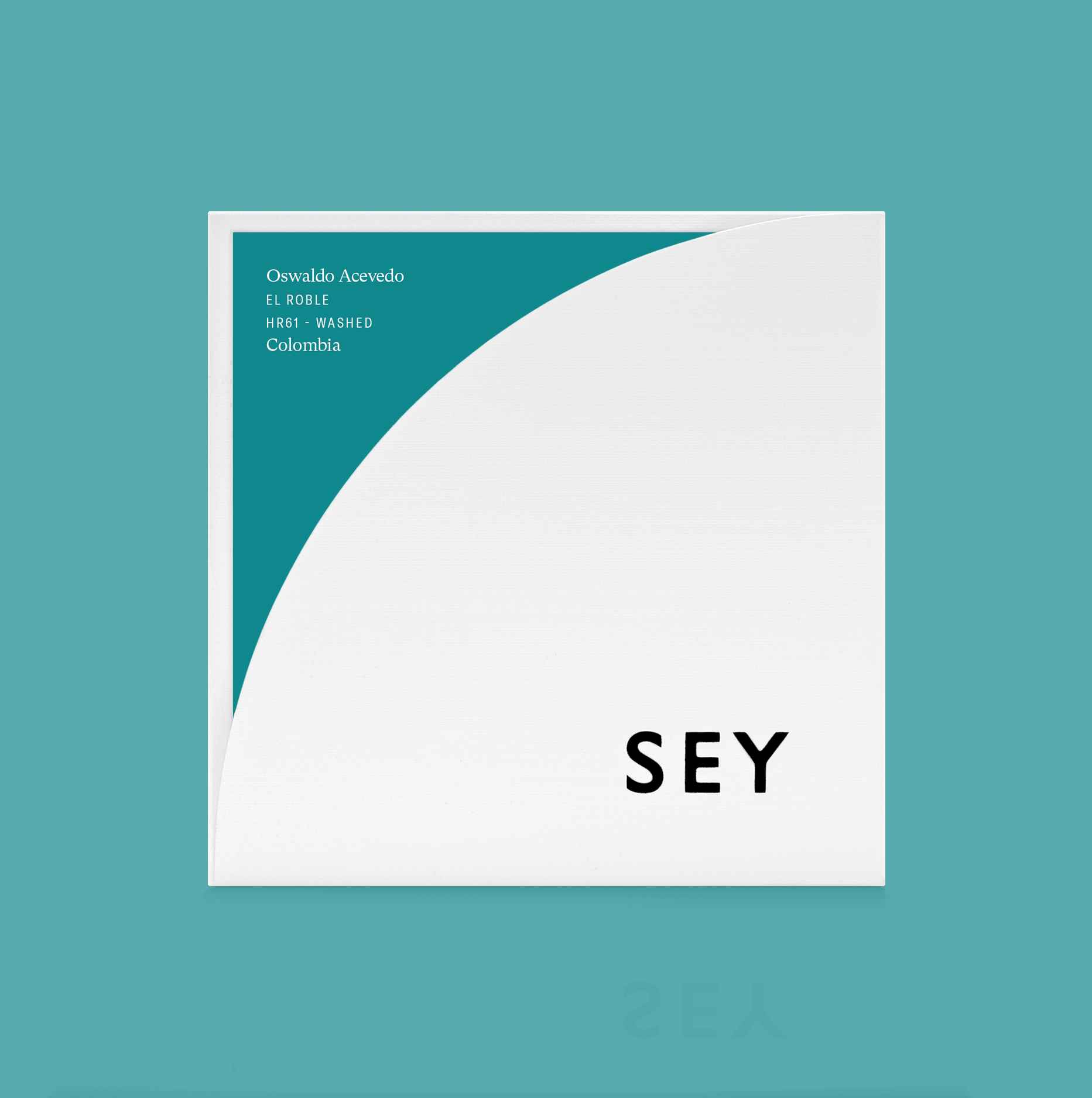 OSWALDO ACEVEDO
El Roble
HR61 - WASHED
Colombia
This is a fascinating variety from the now famous farm El Roble. This Ethiopian Landrace variety grown in the exquisite terroir of El Roble has produced one of the best coffees and flavor profiles we've seen out of Colombia. In the cup we find florals of lily and rose water, with a peach, mango and cream complexity.
REGION
Mesa de los Santos, Santander
PROCESSING
Hand picked at peak ripeness. Floated to further remove defects and depulped on the day of harvest. Dry fermented for 18 hours. Dried on raised beds until moisture content reaches approximately 10.5%.
ABOUT OSWALDO ACEVEDO
El Roble is a spectacularly beautiful farm. It is extremely diverse, and has undergone intense reforestation that has lead to new water sources and the return of an abundance of wildlife. Along with this impressive biodiversity, El Roble has an experimental coffee garden home to 72 different coffee varieties with which they are attempting to determine with how different varieties react to specific climates and terroir.
ABOUT HR61
HR61 coffee came onto the world stage as a mystery variety, setting cup score and auction price records seven years ago. Because of genetic testing we now know that it is an Ethiopian Landrace variety relatively similar to Moka. Oswaldo was given around 70 different coffee varieties to grow, some of which have been declassified. HR61 was one of those varieties.

Pricing Details
Farm Gate (Local)
6.5MM COP/Carga
Farm Gate (USD)
~$19.82/KG
FOB
$33.03/KG
FOT
$37.43/KG
The cost of getting a coffee from cherry to beverage varies enormously depending on its place of origin and the location of its consumption. The inclusion of price transparency is a starting point to inform broader conversation around the true costs of production and the sustainability of specialty coffee as a whole.