La Montañita
OTONIEL HOYOS
PINK BOURBON & TABI - WASHED
Colombia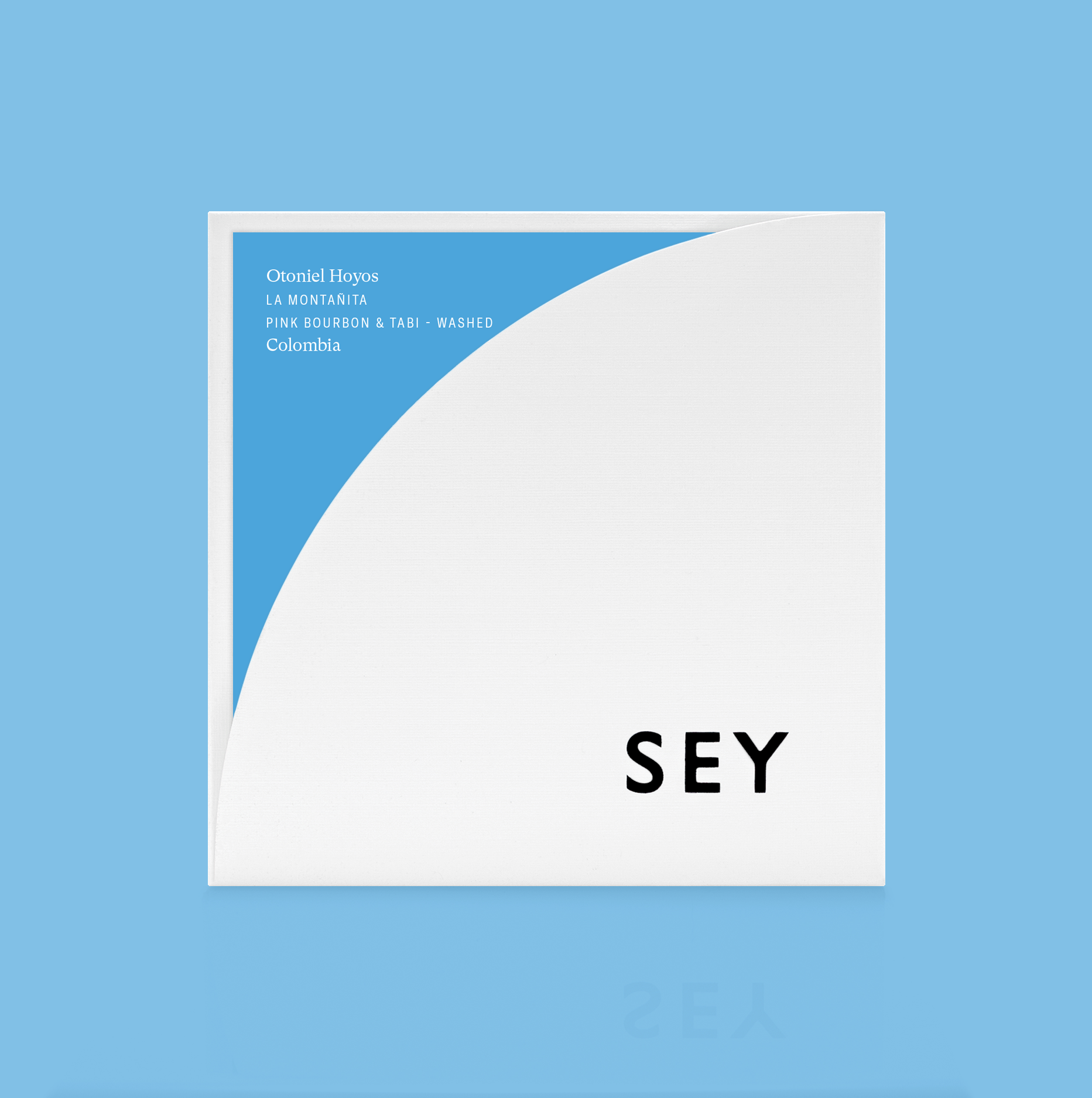 La Montañita
OTONIEL HOYOS
PINK BOURBON & TABI - WASHED
Colombia
This is a really fun and unique blend of two very interesting varieties: Pink Bourbon and Tabi. This is a lively coffee, with a sparkling lemonade-like acidity, slight effervescence, heavy tropical sweetness, and a delicate honeydew finish.
VARIETAL
Pink Bourbon & Tabi
REGION
El Palmar, San Agustín, Huila
PROCESSING
Hand picked at peak ripeness. Floated to further remove defects. Depulped. Dry fermented for 24 hours. Rinsed in fresh water. Dried on parabolic dryers for 15-20 days.
ABOUT OTONIEL HOYOS
Normally we stay away from blends and focus our sourcing attention on moving towards single micro lot, single variety selections. This is mainly because we don't yet feel like our industry has gone deep enough into exploring single-farm terroir and understanding the potential and qualities of specific coffee varieties in and of themselves. That being said, we are excited about this blend! Tabi is a newer hybrid variety to the scene in Huila, and it has been showing immense quality potential. Pink Bourbon is becoming very popular because of its already proven capacity to show extremely complex and interesting cup profiles. These were very small lots, so it was necessary to blend these two coffees. In some ways it is fair to say that this blend is greater than the sum of its parts. However, in the future we will probably look to separate these two varieties as production yields increase.
ABOUT TABI
Tabi was introduced by Cenicafé in 2002. It is a variety produced by crossing Typica, Bourbon and Timor Hybrid. Like most other hybrids, one of the most important attributes of Tabi is its resistance to coffee leaf rust. However, because of its use of Bourbon and Typica genetics, it also displays good to very good cup quality and is one of the best hybrids we've tasted from Colombia.
ABOUT PINK BOURBON
Pink Bourbon is a variety known for the complexity of its acidity and fruit characteristics. The physical look of the seeds and plant, along with its rather distinct flavor profile, point towards it being some sort of Ethiopian Landrace variety. However, to our knowledge Pink Bourbon has not yet been genetically tested, so we cannot say with certainty what exactly it is. Working with our partners at World Coffee Research we hope to have this variety tested in the near future.
Pricing Details
Farm Gate (Local)
1.65MM COP/Carga
Farm Gate (USD)
$4.87/KG
FOB
$7.49/KG
FOT
$10.02/KG
The cost of getting a coffee from cherry to beverage varies enormously depending on its place of origin and the location of its consumption. The inclusion of price transparency is a starting point to inform broader conversation around the true costs of production and the sustainability of specialty coffee as a whole.