Mario Moreno
Parainema
Parainema - Washed
Honduras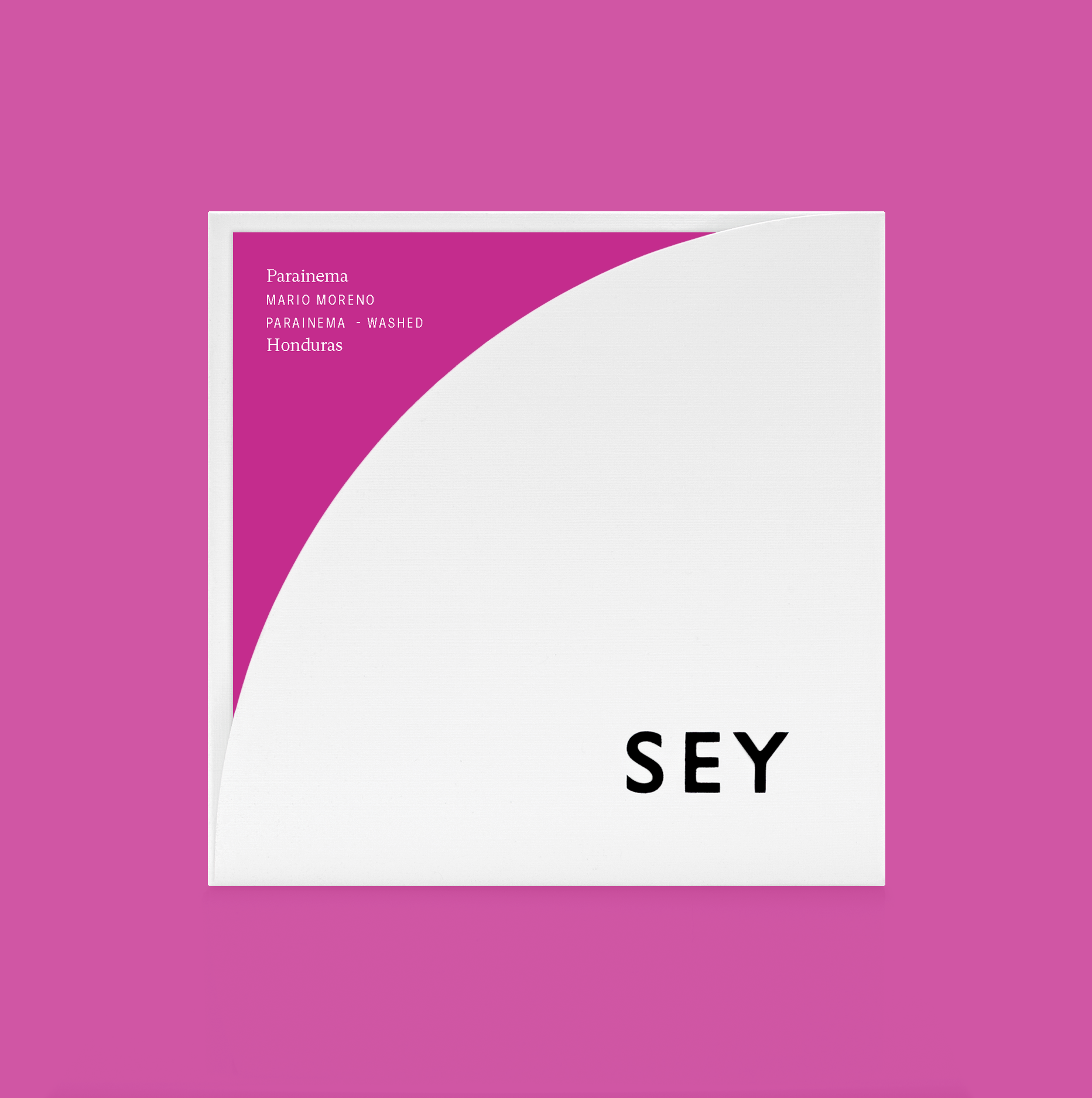 Mario Moreno
Parainema
Parainema - Washed
Honduras
This is a very unique variety which produces a very interesting cup profile. Starting with Meyer lemon, this cup opens up into sweet tropicals with a satisfying creamy body.
Processing
Harvested at peak ripeness. Floated. Depulped. Dry fermented for 24 hours. Washed. Dried on raised beds for 16 days.
ABOUT MARIO MORENO
This year we bought virtually all of Mario Moreno's specialty-grade coffee. This year he produced a single bag of Parainema. It is a very interesting variety that not a lot is known about. It has a very distinct cup profile, and we're happy to support Mario's interest in growing different varieties.
ABOUT PARAINEMA
Parainema is a hybrid variety grown primarily in Honduras. It is tolerant and/or resistant to most of the major coffee disease, while retaining the potential of good cup quality. Parainema has become quite famous since winning the Cup of Excellence in 2015, and is a very good option for Pacas growing producers in Honduras struggling with diseases.
Pricing Details
Farm Gate
$2.24/lb
Shipping
$0.30/lb
San Vicente (exporter)
$0.765/lb
CCS (importer)
$0.70/lb
The cost of getting a coffee from cherry to beverage varies enormously depending on its place of origin and the location of its consumption. The inclusion of price transparency is a starting point to inform broader conversation around the true costs of production and the sustainability of specialty coffee as a whole.