Paxtle
FIELD BLEND - WASHED
Mexico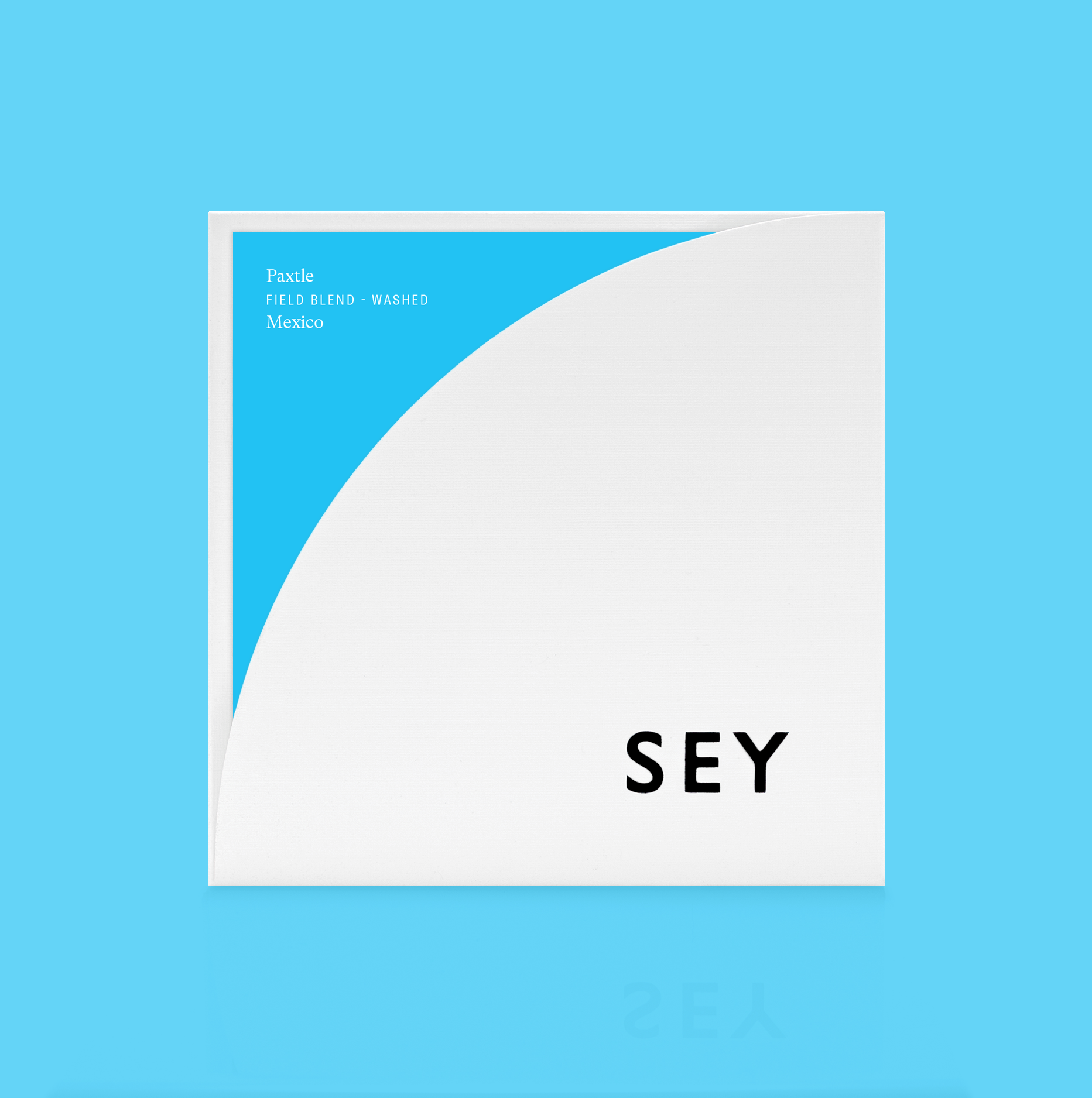 Paxtle
FIELD BLEND - WASHED
Mexico
This is our second release of the season from the mountains of the Sierra Mazateca. This one comes from a producing group that goes by the name of Paxtle, in San Mateo, on the western side of the valley. In the cup we find a classic Mexican profile of baking chocolate, fresh strawberry, and honey.
REGION
San Mateo, Yoloxochitlán
PROCESSING
Hand-picked at peak ripeness. Floated to further remove defects. Held in cherry for 48 hours. Fermented underwater for 72 hours. De-pulped. Washed. Dried on raised beds for 20-25 days.
ABOUT PAXTLE
We rarely work with multi-producer blends outside of East Africa, where separating single-producer lots is nearly impossible. The vast majority of the coffees we work with in Central and South America are not only separated by producer, but oftentimes by specific farm and variety as well. In the case of Paxtle, the producers in this tiny region in the Sierra Mazateca produce such small quantities of coffee that it is virtually impossible to separate and export the individual lots. In such cases, these producers' highest-quality lots are blended to create an exportable amount of high-quality coffee. We are working towards figuring out how to work with single-producer separations in this region in the future.
ABOUT TYPICA AND BOURBON
Typica and Bourbon compose the most culturally and genetically important groups of coffee in the world. Both are low yielding, have excellent cup quality potential, and are very susceptible to most diseases. Historical records indicate that seeds were taken to Yemen from the natural coffee forests of southwest Ethiopia to be cultivated as a crop. Recent genetic tests have confirmed that Typica and Bourbon were the main seeds taken from Ethiopia to Yemen. From Yemen, descendants of Typica and Bourbon spread around the world, forming the basis of modern Arabica coffee cultivation.

Pricing Details
Farm Gate (Local; Green)
105 MXN/KG
Farm Gate (USD; Green)
~$9.28/KG
FOB
$10.67/KG
FOT
$12.65/KG
The cost of getting a coffee from cherry to beverage varies enormously depending on its place of origin and the location of its consumption. The inclusion of price transparency is a starting point to inform broader conversation around the true costs of production and the sustainability of specialty coffee as a whole.