Pedro Moreno
EL MANGO
PACAS - WASHED
Honduras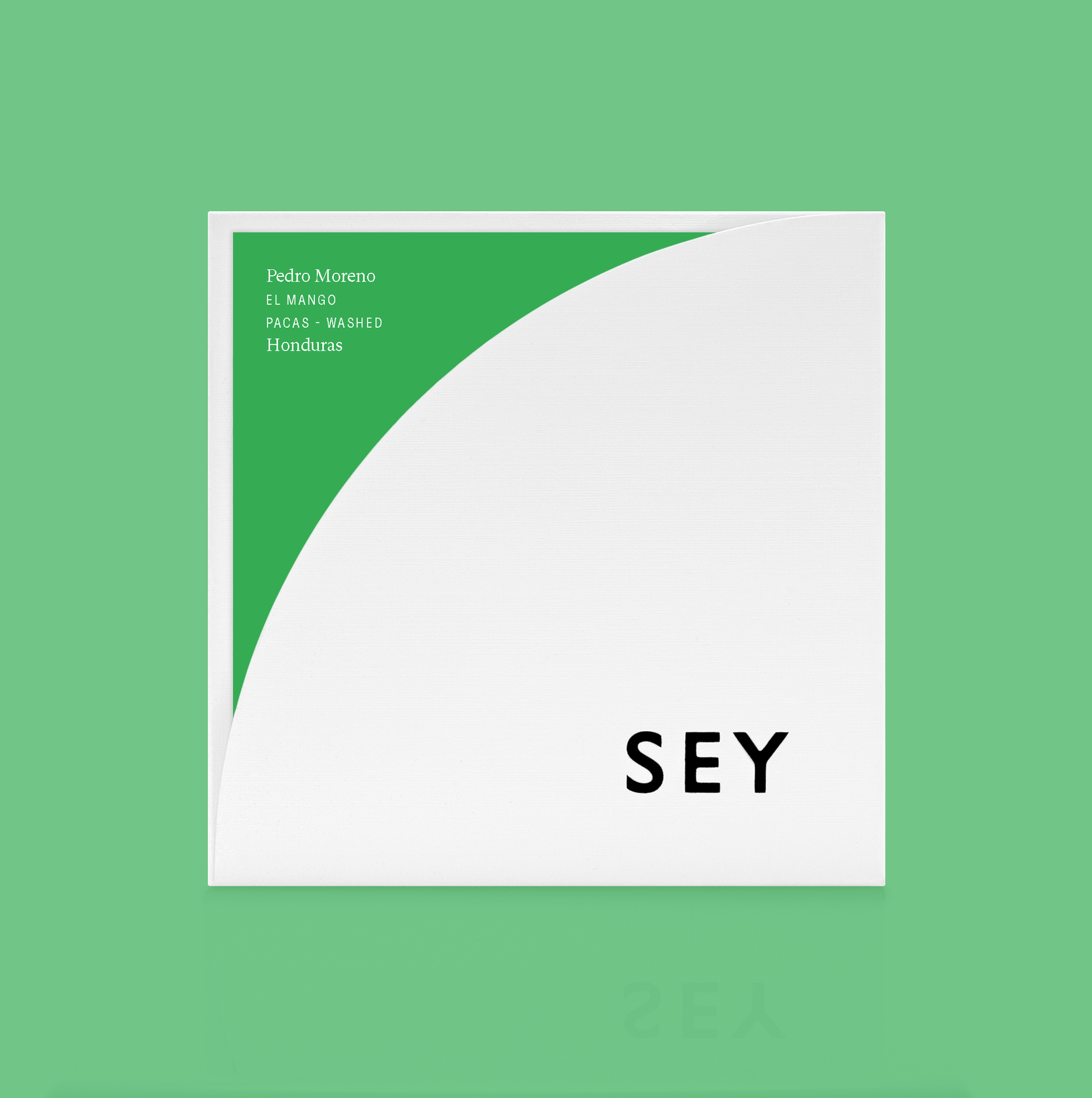 Pedro Moreno
EL MANGO
PACAS - WASHED
Honduras
This is our third year working with this micro lot, and it was once again one of the top-scoring lots we tasted on the buying table at San Vicente. This coffee is complex, with notes of sparkling blackcurrant, raspberry, and a long, delicate Earl Grey finish.
Processing
Hand-picked at peak ripeness. Floated to further remove defects. Depulped. Dry fermented for 24 hours. Washed. Dried on raised beds for 16 days.
ABOUT PEDRO MORENO
We have been working with the Moreno family on the mountain of Santa Bárbara for quite a while now, and we have really come to love their coffees. As we continue to work within this special region, our exploration and understanding of the specific terroir and flavor profiles continue to become more sophisticated. This particular selection from El Mango, a newer micro lot separation, is a beautiful example of one of our favorite profiles that we seek out year after year. It is entirely unique to Santa Bárbara, and we hope that they continue to be around for years to come.
ABOUT PACAS
Pacas is a natural mutation of Bourbon from the Bourbon/Typica group mainly found in El Salvador and Honduras. Similar to other Bourbon mutants, Pacas has a single-gene mutation that causes the plant to grow smaller (dwarfism). Unlike the hybrid varieties, Pacas is very susceptible to disease, making it riskier to grow.
Pricing Details
Farm Gate (USD; Green)
$8.08/KG
FOB
$9.91/KG
FOT
$11.50/KG
The cost of getting a coffee from cherry to beverage varies enormously depending on its place of origin and the location of its consumption. The inclusion of price transparency is a starting point to inform broader conversation around the true costs of production and the sustainability of specialty coffee as a whole.