Pepe Jijon
FINCA SOLEDAD
MEJORADO - WASHED
Ecuador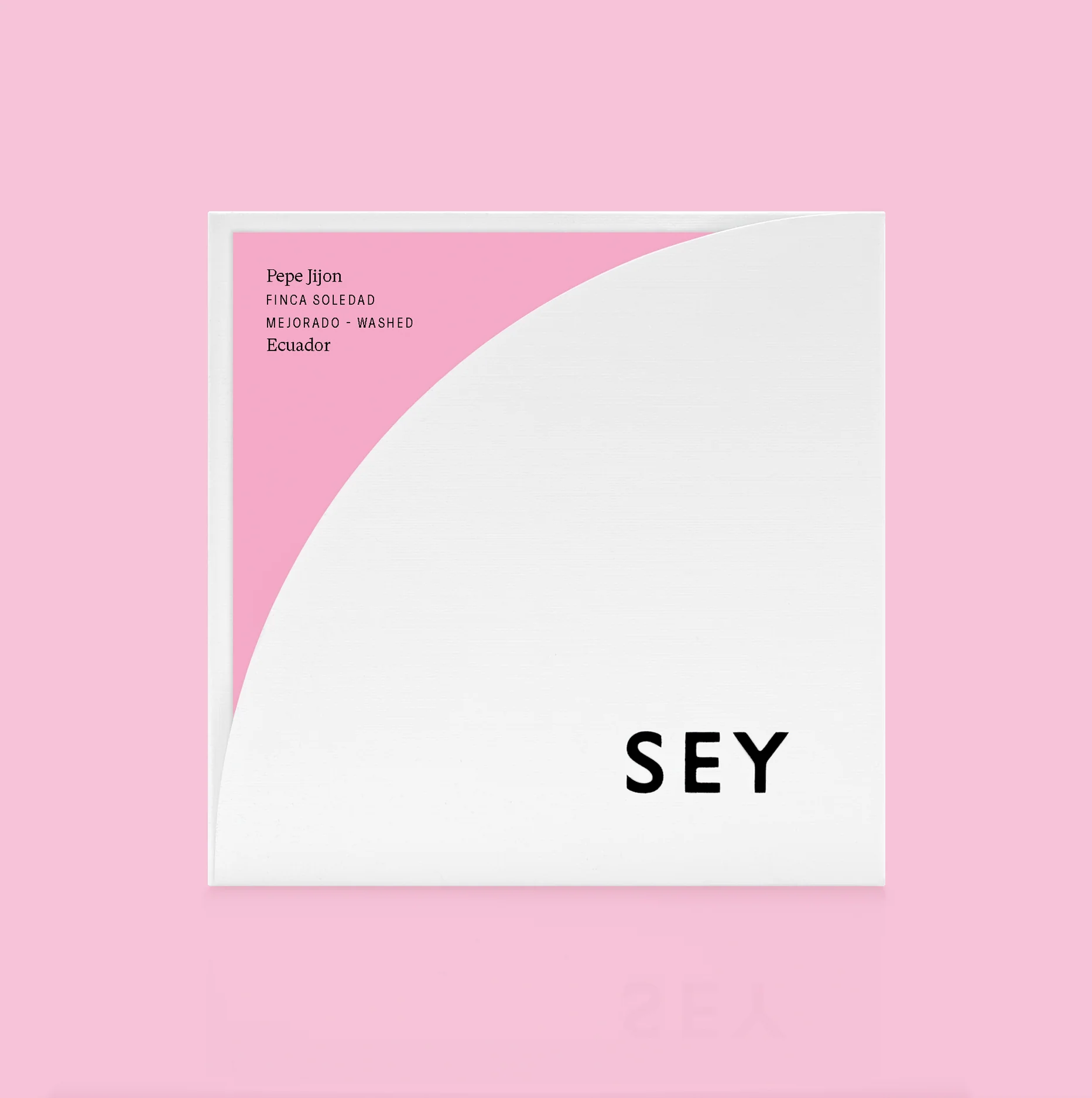 Pepe Jijon
FINCA SOLEDAD
MEJORADO - WASHED
Ecuador
This is another stunning release from Pepe Jijon and his biodynamic farm, Finca Soledad. His innovative processing techniques produce remarkably clean and vibrant profiles reminiscent of coffees from Kenya or the best of Espírito Santo. In the cup we find currants and hibiscus with a vibrant, articulated structure.
PROCESSING
"Hand-picked at peak ripeness. Floated to further remove defects. Held in cherry in open tanks for 12 hours. De-pulped. Dry fermented for an additional 24 hours in sealed bags with mucilage. Washed. Dried on raised beds. "
ABOUT PEPE JIJON
Pepe Jijon is an inspiring producer with an inspiring farm. Finca Soledad is a biodynamic organic farm with some of the most biodiversity we've ever seen. He produces only Sidra, Gesha, and Mejorado on a 4 hectare (~10 acre) parcel of land nestled within 120 hectares (~300 acres) of cloud forest. Soledad is also a community-oriented project where Pepe and his family support and employ single mothers who have been abandoned by their husbands.
ABOUT MEJORADO
Mejorado is a very unique variety mainly grown in Ecuador. Though it is colloquially known as Typica Mejorado, we now know—due to genetic testing by World Coffee Reseach—that it is actually a Bourbon variety cross-pollinated with an Ethiopian Landrace variety.

Pricing Details
Direct
$55.00/kg
The cost of getting a coffee from cherry to beverage varies enormously depending on its place of origin and the location of its consumption. The inclusion of price transparency is a starting point to inform broader conversation around the true costs of production and the sustainability of specialty coffee as a whole.