Alejandro Renjifo
REINA DE SABA
TYPICA - WASHED
Colombia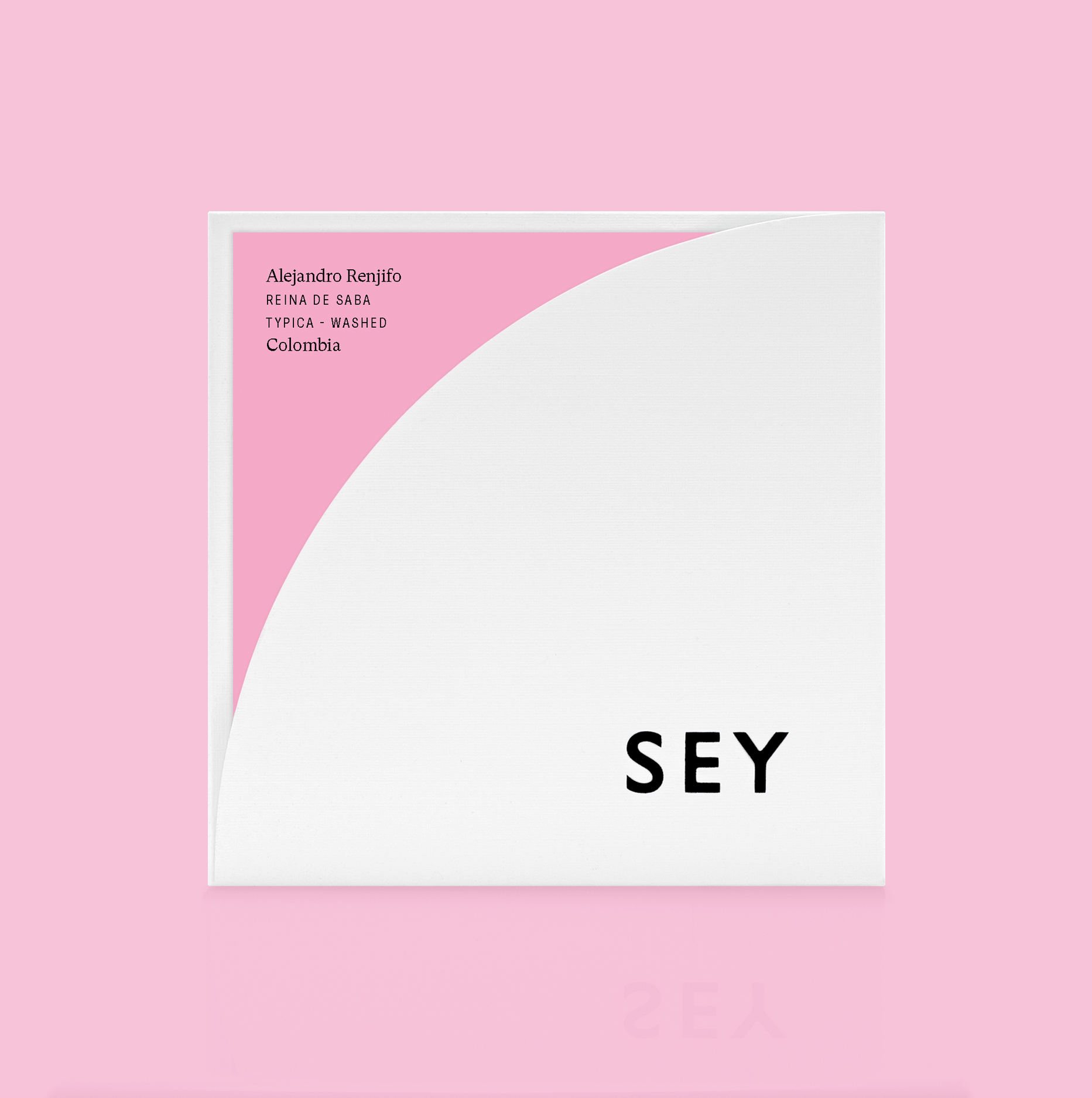 Alejandro Renjifo
REINA DE SABA
TYPICA - WASHED
Colombia
This is a very small and special Typica lot. 100% Typica is quite rare—especially in Colombia—and this particular lot from our dear friend Alejandro Renjifo is exquisite. In the cup, we find a very clean and transparent representation of this particular terroir: dark berries, pomegranate, and floral.
REGION
Santa Monica, San Agustín
PROCESSING
Hand picked at peak ripeness. Floated to further remove defects and depulped on the day of harvest. Dry fermented for 35 hours. Dried on raised beds for 30 days.
ABOUT ALEJANDRO RENJIFO
It is a true honor to have the opportunity to work with this selection from the exporter, producer, and all-around legend Alejandro Renjifo of Fairfield Trading. Alejandro has been one of the most influential contributors to the development of Colombian specialty coffee, and works intimately with some of the best and most well-known producers in Colombia. A few years ago, Alejandro started his own farming project atop San Agustín, in southern Huila. This is the third year his farm has produced an exportable amount of coffee, and it continues to be one of the best coffees we work with.
ABOUT TYPICA
Bourbon and Typica compose the most culturally and genetically important groups of coffees in the world. Historical records indicate that seeds were taken from the natural coffee forests of Southwestern Ethiopia to Yemen, where it was cultivated as a crop. Recent genetic tests have confirmed that Bourbon and Typica were the main seeds taken from Ethiopia to Yemen. From Yemen, descendants of Bourbon and Typica spread around the world, forming the basis of modern Arabica coffee cultivation. Typica reached Brazil in the early 1700's, and quickly spread throughout most of Central and South America. Until the 1940's, the majority of coffee plantations in Central America were planted with Typica. However, because this variety is both low yielding and highly susceptible to major coffee diseases, it has gradually been replaced across much of the Americas with Bourbon varieties such as Caturra, Catuai, and also hybrids.

Pricing Details
Farm Gate (GREEN)
$28.62/KG
FOB
$33.03/KG
FOT
$37.43/KG
The cost of getting a coffee from cherry to beverage varies enormously depending on its place of origin and the location of its consumption. The inclusion of price transparency is a starting point to inform broader conversation around the true costs of production and the sustainability of specialty coffee as a whole.