Robert Pilliume
LA REFORMA
BOURBON - WASHED
Colombia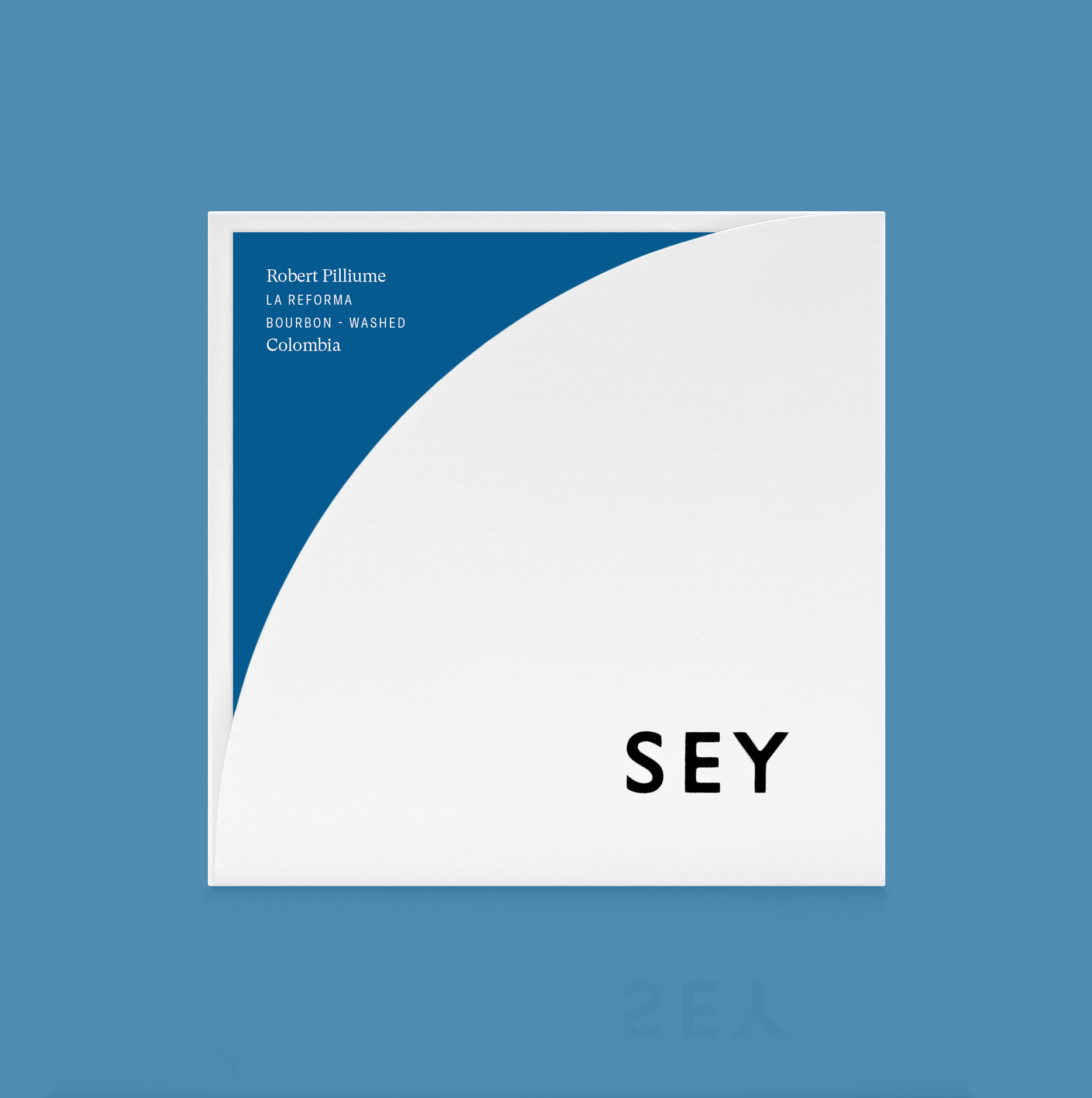 Robert Pilliume
LA REFORMA
BOURBON - WASHED
Colombia
This 100% Bourbon separation from Robert Pilliume is a really good example of how specific varieties affect cup profiles. In this selection we taste ripe red fruits of cherry and pomegranate, long, almost fudge-like sweetness, and with a candied orange brightness.
Region
Alto del Carmen, Páez, Cauca
Processing
Hand picked at peak ripeness. Floated to further remove defects. Depulped. Dry fermented for 36 hours. Washed. Dried on raised beds for 20 days.
ABOUT ROBERT PILLIUME
Although Robert is a newer producer to us, he is a part of a group of producers called Matir that we met on our very first sourcing trip to Colombia, and have been working with for a number of years now. It has been amazing to watch these producers grow, add members to their group, reinvest in their farms, and experience the continued improvement of their coffees. Robert is a talented producer who has decided to separate out his Bourbon as a single variety selection this year. We will be releasing that in the coming weeks.
ABOUT BOURBON
Bourbon is the most famous of the Bourbon-descended varieties. It is a tall variety characterized by relatively low production and excellent cup quality, but is susceptible to all the major coffee plant diseases. In the early 1700's French missionaries carried Bourbon from Yemen to Bourbon Island (now Réunion), giving it the name it has today. The variety spread to other parts of the world beginning in the mid-1800's as the missionaries moved to establish footholds in Africa and the Americas. Today, in Latin America, Bourbon has largely been replaced by varieties that descend from it—notably Caturra, Pacas, Catuai, and Mundo Novo—although Bourbon itself it is still cultivated in El Salvador, Guatemala, Honduras, and Peru.
Pricing Details
Farm Gate (Local)
2.25MM COP/Carga
Farm Gate (USD)
~$6.10/KG
FOB
$8.15/KG
FOT
$10.81/KG
The cost of getting a coffee from cherry to beverage varies enormously depending on its place of origin and the location of its consumption. The inclusion of price transparency is a starting point to inform broader conversation around the true costs of production and the sustainability of specialty coffee as a whole.