Roberto Figueroa
EL PLAN
PACAS - WASHED
Honduras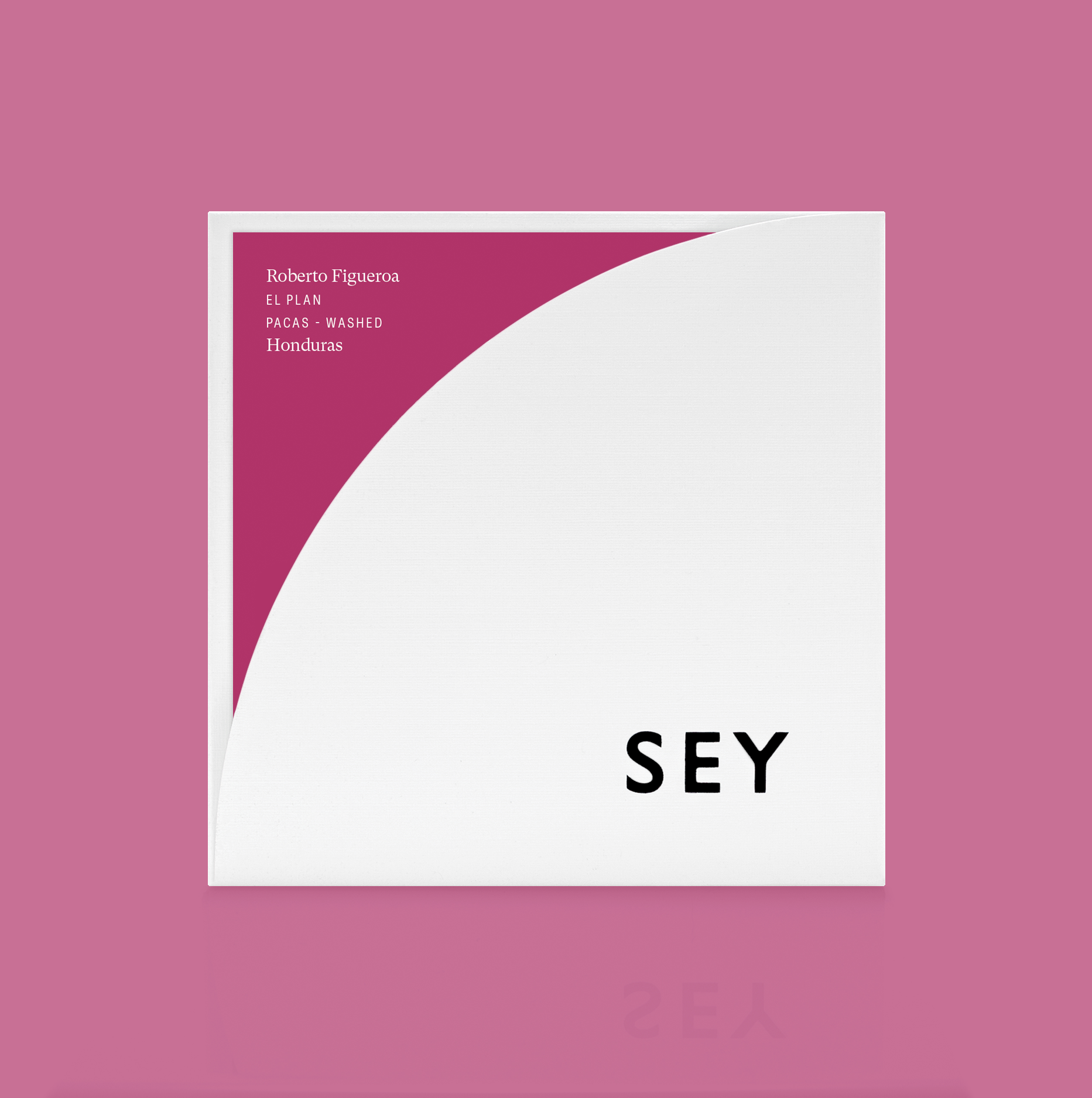 Roberto Figueroa
EL PLAN
PACAS - WASHED
Honduras
This is a very approachable 100% Pacas selection from a small farmer with a lot of potential. The profile is, in many ways, reflective of the terroir we look for in coffees from the slopes Santa Bárbara Mountain. In the cup we find an excellent and refined date, almost molasses-like sweetness, subtle red fruit acidities, and a baking chocolate structure.
Processing
Hand picked at peak ripeness. Floated to further remove defects and depulped on the day of harvest. Dry fermented for 16 hours, then rinsed five times in clean, fresh water. Dried on raised beds for 10-15 days.
ABOUT ROBERTO FIGUEROA
Roberto Figueroa's story is one of resilience and the strength of family. Born into poverty, Roberto's three older brothers moved to the United States to find work and eventually sent home enough money for Roberto to purchase a small farm. He immediately became interested in the specialty market as he saw his neighboring farmers making substantially more money for their coffee. We tasted his coffee about four years ago and saw quite a bit of potential, however, it was slightly too vegetal and lacked the complexity and sweetness that we look for in the coffees we choose to work with. Since then he has made several changes to his practices, and his trees have matured, and his coffee is really starting to come into its own.
ABOUT PACAS
Pacas is a natural mutation of Bourbon from the Bourbon/Typica group mainly found in El Salvador and Honduras. Similar to other Bourbon mutants, Pacas has a single-gene mutation that causes the plant to grow smaller (dwarfism). Unlike the hybrid varieties, Pacas is very susceptible to disease, making it riskier to grow.
Pricing Details
Farm Gate (Local)
149.28 HNL/KG
Farm Gate (USD)
~$6.17/KG
FOB
$7.49/KG
FOT
$10.49/KG
The cost of getting a coffee from cherry to beverage varies enormously depending on its place of origin and the location of its consumption. The inclusion of price transparency is a starting point to inform broader conversation around the true costs of production and the sustainability of specialty coffee as a whole.