Rodolfo Pastrana
LA ESPERANZA
FIELD BLEND - WASHED
Colombia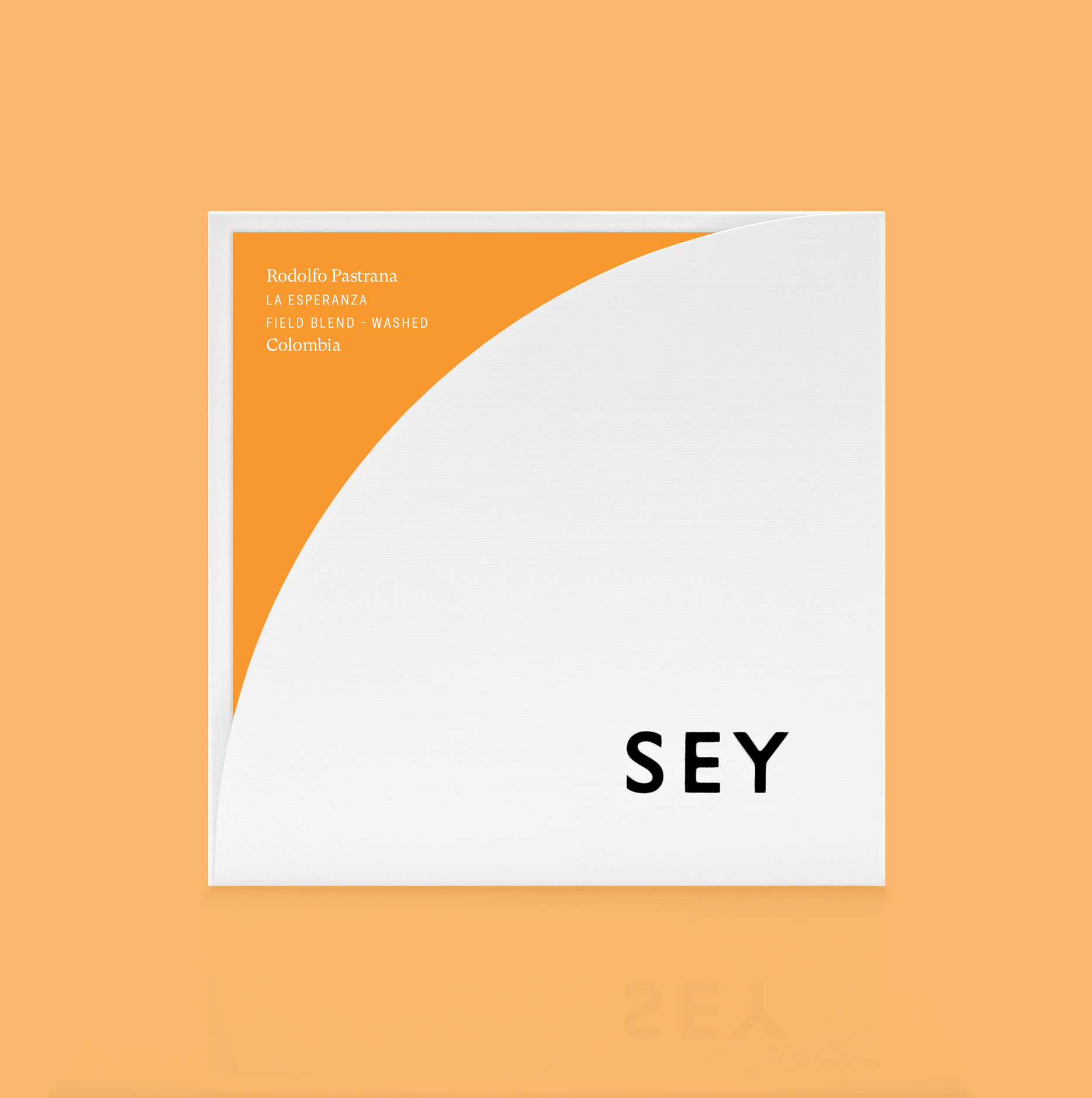 Rodolfo Pastrana
LA ESPERANZA
FIELD BLEND - WASHED
Colombia
Tarqui is a newer region of Huila for us to be working in. With incredible potential for high quality coffees, we're very excited to share our exploration of this region with you. In the cup we find an excellent caramel sweetness, bright red apple acidity, and a soft—almost velvety—texture.
VARIETAL
V. Colombia, Castillo
REGION
La Esmeralda, Tarqui, Huila
PROCESSING
Hand picked at peak ripeness. Floated to further remove defects. Held in cherry for 12 hours. Depulped. Dry fermented for 30 hours. Dried on raised beds for 20-30 days.
ABOUT RODOLFO PASTRANA
This is our first year selecting coffee from Rodolfo Pastrana. Tarqui has always been an area of interest for us, but has remained a rather difficult place from which to source coffees. Historically, most of the high quality coffees from Tarqui have gone to Europe, but that is beginning to change. Rodolfo has been working with our exporting partners Fairfield Trading since 2014, and the increases in income that have corresponded to increased coffee quality have dramatically affected his life. We are only scratching the surface of exploring Tarqui this year, and we're eager to continue diving deeper in the years to come.
ABOUT THIS FIELD BLEND
This is a field blend of the two most commonly grown varieties in Colombia: Castillo and Variety Colombia. Both Castillo and V. Colombia are Catimor hybrids, which give them high disease resistance. These hybrids were specifically developed to combat the devastating disease of leaf rust, while also producing high yields and attempting to maintain as much cup quality as possible. In our experience it is true that hybrids do not have the same cup quality potential as the more heirloom-type varieties. However, producers have really started improving their growing and processing techniques, and we are starting to see some extremely beautiful coffees coming from these hybrid varieties.
Pricing Details
Farm Gate (Local)
2MM COP/CARGA
Farm Gate (USD)
$5.66/KG
FOB
$8.60/KG
FOT
$10.57/KG
The cost of getting a coffee from cherry to beverage varies enormously depending on its place of origin and the location of its consumption. The inclusion of price transparency is a starting point to inform broader conversation around the true costs of production and the sustainability of specialty coffee as a whole.