Rubiela Velazquez
LA ESMERALDA
CASTILLO TAMBO - WASHED
Colombia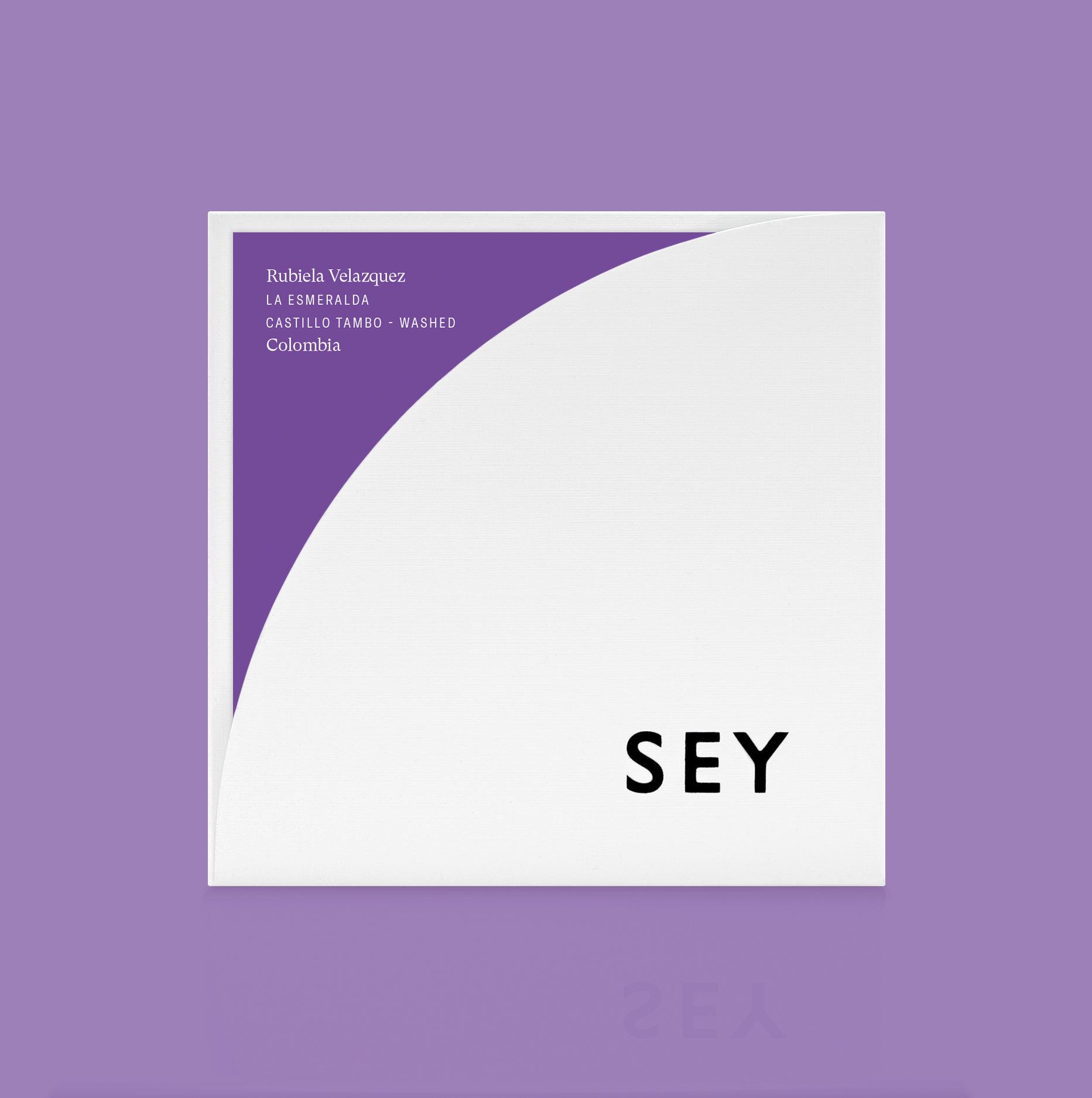 Rubiela Velazquez
LA ESMERALDA
CASTILLO TAMBO - WASHED
Colombia
Rubiela has a very long history of producing beautiful coffees, and this lovely Castillo Tambo is no exception. In the cup we find dark fruit, yellow tropicals, and excellent sweetness.
PROCESSING
Hand picked at peak ripeness. Floated to further remove defects. Depulped on the day of harvest. Dry fermented for 35 hours. Washed. Dried on raised beds for 30 days.
ABOUT RUBIELA VELAZQUEZ
Rubiela has been working with our exporting partner Alejandro Renjifo for many years. She is an extremely dedicated and talented producer, and a cornerstone of the specialty coffee growing community of Tolima. We've tasted her coffees year after year for as long as we've been working in Colombia, and we continue to look forward to tasting them each season.
ABOUT CASTILLO
Castillo is a hybrid variety; it is a cross between Caturra and a Timor Robusta. In 1962 research began to create coffee leaf rust resistant varieties. Leaf rust is responsible for decimating many coffee growing regions throughout history. Castillo was released in 1982, and has been widely adopted in Colombia—breathing new life into coffee production within the country. Castillo offers producers an option that requires less fungicide while still maintaining the potential for high cup quality. Thus far, seven sub-cultivars of Castillo that have been developed to target specific growing regions within Colombia. This specific sub-cultivar, Tambo, was originally developed for the Tambo region within Valle del Cauca.

Pricing Details
FARM GATE (LOCAL)
1.9MM COP/CARGA
FARM GATE (USD)
~$5.39/KG
FOB
$9.31/KG
FOT
$11.56/KG
The cost of getting a coffee from cherry to beverage varies enormously depending on its place of origin and the location of its consumption. The inclusion of price transparency is a starting point to inform broader conversation around the true costs of production and the sustainability of specialty coffee as a whole.