Gabriel Chura
SAN GABRIEL
CATUAI - WASHED
Bolivia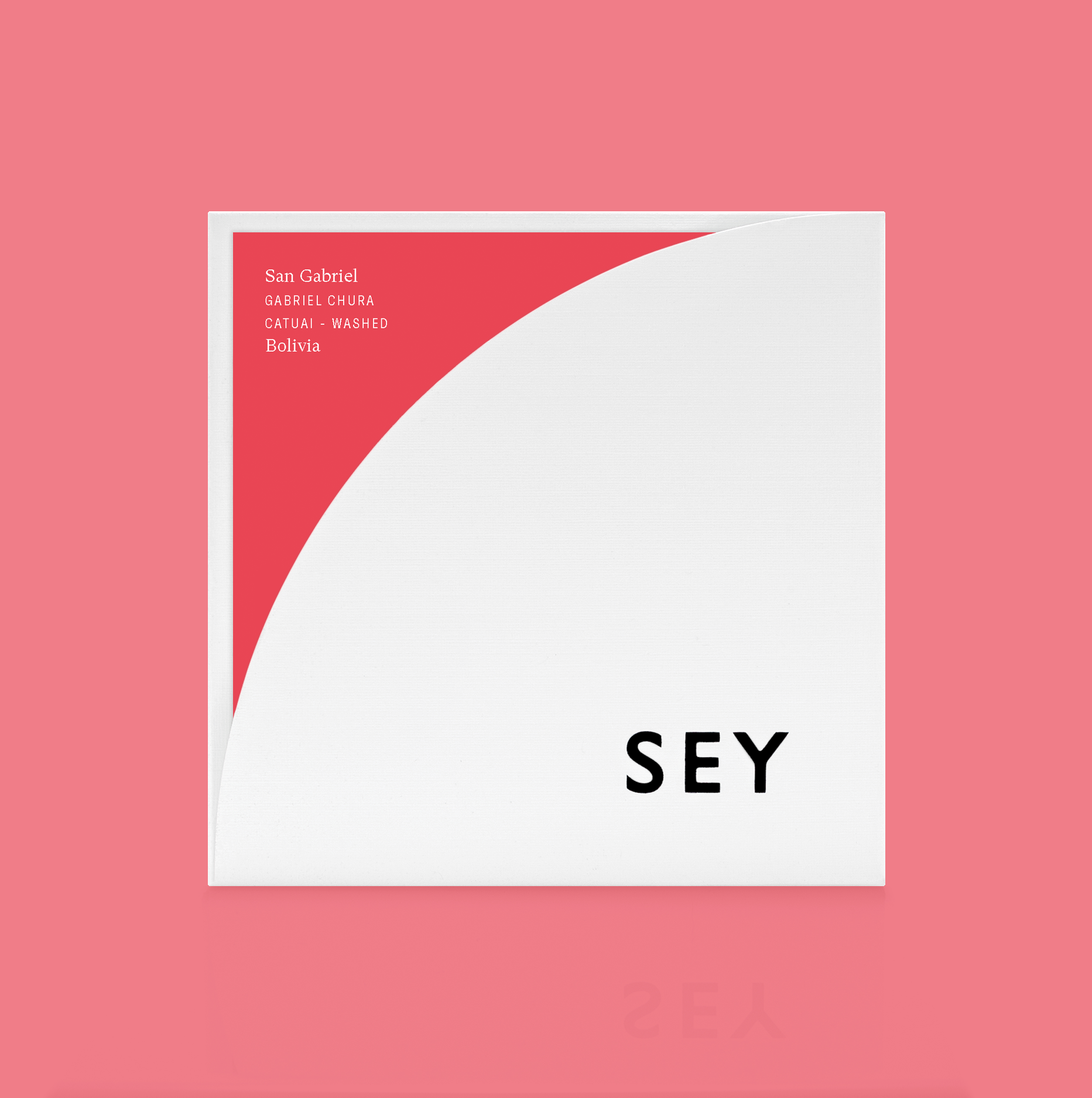 Gabriel Chura
SAN GABRIEL
CATUAI - WASHED
Bolivia
This selection from Gabriel is sweetness focused. It is laden with ripe blackberry and plum fruits, with an almost cane sugar sweetness and softer, citrus acidity.
VARIETAL
Red and Yellow Catuai
REGION
Uchumachi, Caranavi
PROCESSING
Hand picked at peak ripeness. Floated. Depulped. Wet fermented for 18 hours. Dried on raised beds.
ABOUT SOL DE LA MANANA
This is our first year working in Bolivia and with Gabriel Chura. He is a young producer who shows wonderful potential and we're very excited to see how he progresses. Gabriel is part of a program run by the Rodriguez family called Sol de la Mañana. Sol de la Mañana is an innovative program pioneered by Pedro Rodrigez, his Daughter Daniela, and son Pablo. The main goal of the program is to help bring back coffee production to the region, where it has plummeted in the last five years. The program aims to educate producers in all things related to coffee production: proper harvesting practices, fertilization, pest and fungus management, as well as financial training to help ensure producers are on a path to making coffee production a viable way of life for themselves and their families. Sol de la Mañana is an inspiring program, and the coffees they are producing have been surprisingly good.
ABOUT CATUAI
Catuai is from the Typica-Bourbon lineage. It is a cross between Mundo Novo and Caturra. This variety type is high yielding in comparison to the traditional Bourbon variety. Because of its smaller size the plants can be more closely spaced, meaning it can be planted at nearly double the density while maintaining high cup quality. This characteristic makes it a very good option for producers.
Pricing Details
Farm Gate (Local)
18.24 Bolivianos/kg
Farm Gate (USD)
$2.64/kg
FOB
$4.40/kg
FOT
$11.48/kg
The cost of getting a coffee from cherry to beverage varies enormously depending on its place of origin and the location of its consumption. The inclusion of price transparency is a starting point to inform broader conversation around the true costs of production and the sustainability of specialty coffee as a whole.