Roger Urena
Santa Teresa
MEJORADO - HONEY
Costa Rica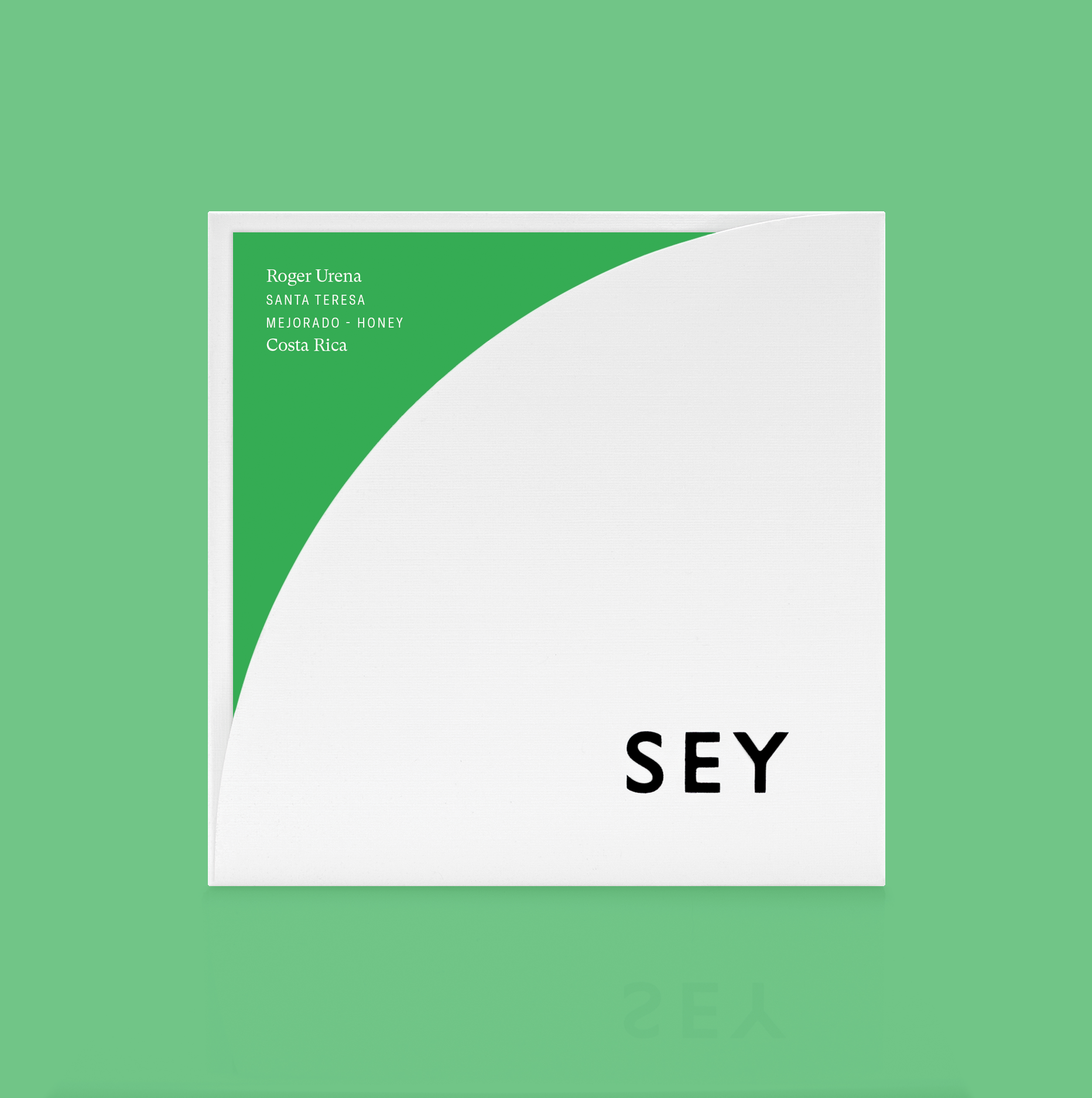 Roger Urena
Santa Teresa
MEJORADO - HONEY
Costa Rica
Mejorado has really made a name for itself in Ecuador, and quickly become one of our most sought after varieties. This selection from the high altitudes of Tarrazú really gives us a different interpretation of this beautiful variety. In the cup we find Bosc pear, guava, and chamomile.
Region
Santa María de Dota
Altitude
1,600 - 2,000 masl
Processing
Hand picked at peak ripeness. Held in-cherry for ~15 hours. Floated to further remove defects. Depulped on a Penagos eco-pulper, removing ~30% of the mucilage. Dried on raised beds for 10 days.
ABOUT ROGER URENA
This coffee hails from the extraordinary Santa Teresa farm, and the trees come from an excellent nursery in Santa María. Roger comes from a family of coffee producers, and has worked the land with his father since he was a boy. After spending time in the United States, Roger was able to save up enough money to return to Costa Rica and purchase land to start his own coffee farm. Topping out at 2,000 masl, his farm is amongst the highest in Tarrazú, and he has put this excellent growing potential to very good use by planting some of the best cup quality coffee varieties there are.
ABOUT MEJORADO
Mejorado is a very unique variety, mainly grown in Ecuador. Though it is commonly misnamed Typica Mejorado, we now know—due to genetic testing by World Coffee Reseach—that it is actually a Bourbon variety cross-pollinated with an Ethiopian Landrace variety.

Pricing Details
Farm Gate
$22.02/KG
FOB
$26.24/KG
FOT
$27.75/KG
The cost of getting a coffee from cherry to beverage varies enormously depending on its place of origin and the location of its consumption. The inclusion of price transparency is a starting point to inform broader conversation around the true costs of production and the sustainability of specialty coffee as a whole.