Tasiwa Estate
AA SEPARATION
SL28 - WASHED
Kenya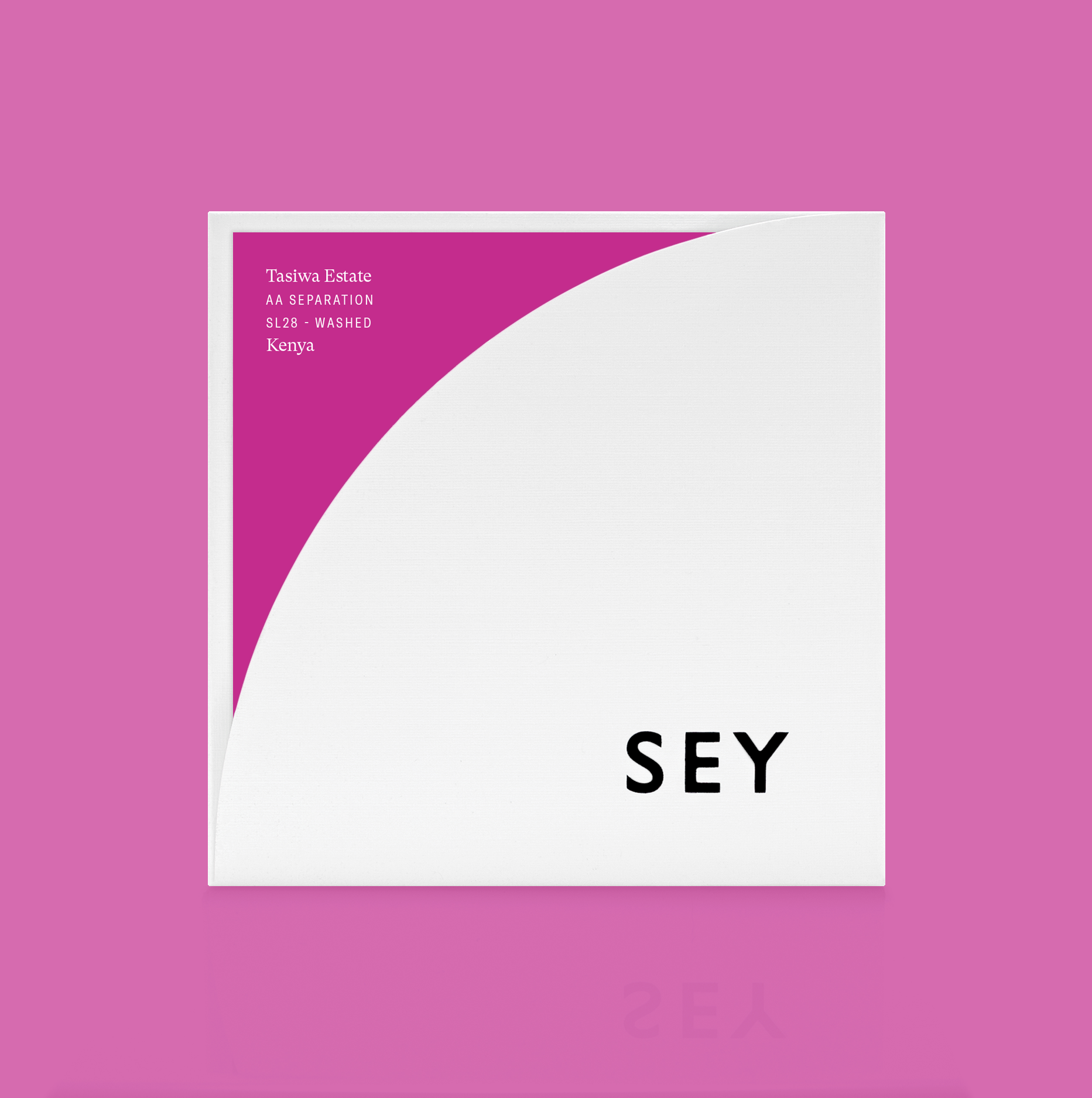 Tasiwa Estate
AA SEPARATION
SL28 - WASHED
Kenya
This single-estate lot comes from Kiambu, one of our favorite producing regions in the world. In the cup we find blackcurrant, lemonade, and rose.
PROCESSING
Hand-picked at peak ripeness. Floated to further remove defects. De-pulped on the day of harvest. Wet fermented in tile tanks for 12-14 hours. Dried for 15-20 days on raised beds in a covered structure that is open air during the day and closed at night.
ABOUT TASIWA ESTATE
The 15-hectare (~37 acre) Tasiwa Estate is a family farm located in Komothai, within Kiambu County in central Kenya. Despite its many challenges, Kiambu remains our favorite producing region in Kenya. It is on the southern edge of the Aberdare Mountain range. This is our first time working with Tasiwa, and we're excited to see our relationship develop in the future.
ABOUT SL28
SL28 is of the Bourbon genetic group, and was selected for its drought resistance as well as its extremely high cup quality. SL28 is one of the most well-known and well-regarded varieties in Africa. It has consequently spread from Kenya to other parts of Africa as well as Central and South America. As a non-hybrid, it is very susceptible to disease.

Pricing Details
Farm Gate (USD; Green)
$9.00/KG
FOB
$10.98/KG
FOT
$11.20/KG
The cost of getting a coffee from cherry to beverage varies enormously depending on its place of origin and the location of its consumption. The inclusion of price transparency is a starting point to inform broader conversation around the true costs of production and the sustainability of specialty coffee as a whole.