Teresa Riasco Erazo
GRANADILLO
CATURRA - WASHED
Colombia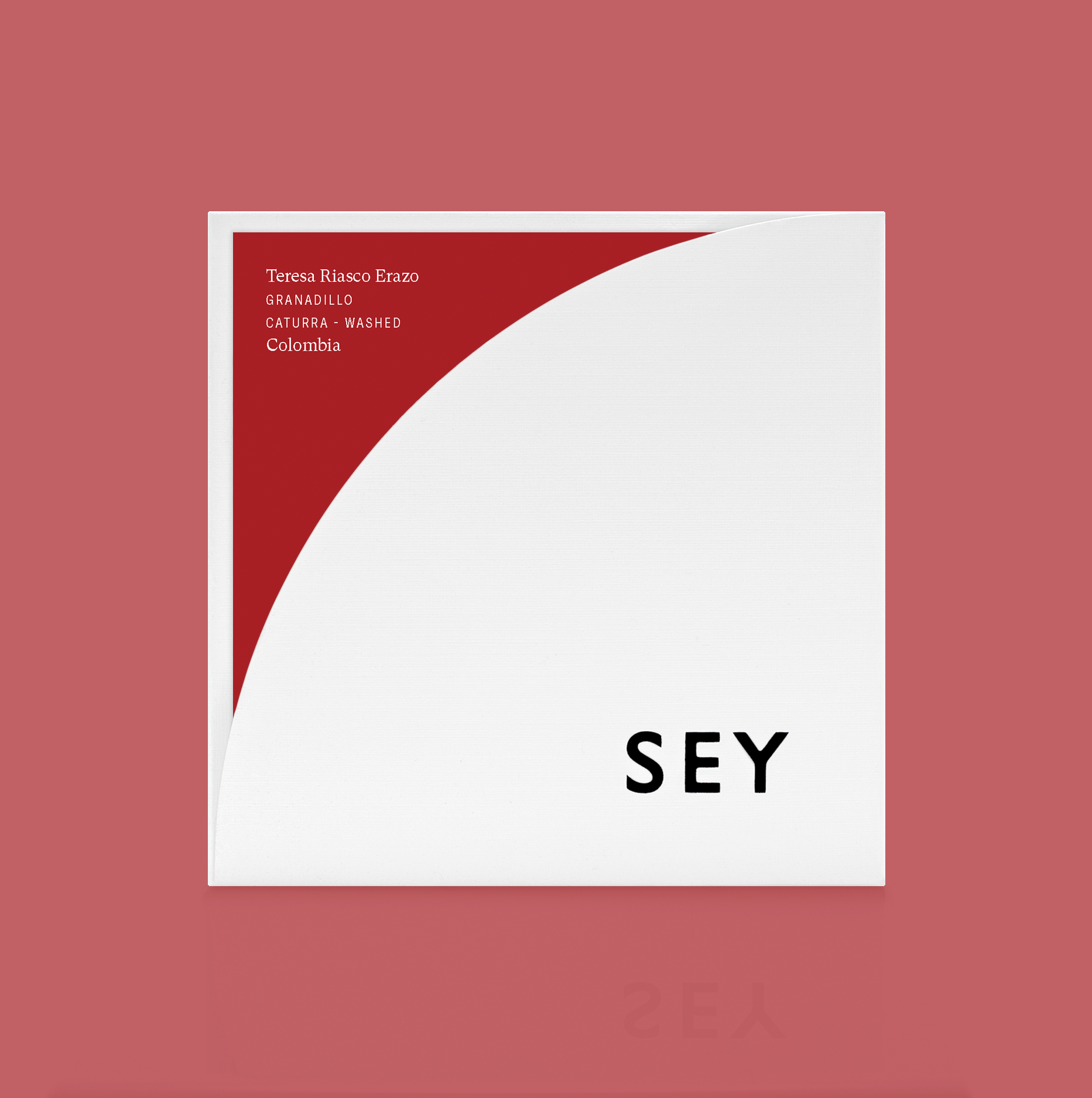 Teresa Riasco Erazo
GRANADILLO
CATURRA - WASHED
Colombia
This selection continues our exploration of Nariño. This particular micro lot comes from the shadow of the Galeras volcano; a region southwest of where we have previously been focusing. In the cup we find excellent structure, a balance of sweetness and acidity, stone fruit, and milk chocolate.
REGION
La Florida, Nariño
PROCESSING
Hand picked at peak ripeness. Floated to further remove defects. Depulped. Dry fermented in tile for 12 hours. Washed. Dried on patios until moisture content reaches ~10.5%.
ABOUT TERESA RIASCO ERAZO
We actually know very little about this producer, as we have just begun exploring this region with our partners at Azahar. The climate here is very dry and quite cold and on the slopes of the Galeras volcano. We generally find extremely slow cherry maturation times in such places, as well as quite a bit of Caturra—a variety that is becoming increasingly difficult to find in Colombia. We have been keen to explore this region for a while now, and with any luck, we will have more knowledge of this region and these producers next season!
ABOUT CATURRA
Caturra is a natural mutation of the Bourbon variety. It was discovered on a plantation in the state of Minas Gerais in Brazil sometime between 1915 and 1918. Today, it is one of the most economically important coffees in Central America, to the extent that it is often used as a benchmark against which new cultivars are tested. In Colombia, Caturra was thought to represent nearly half of the country's production before a government-sponsored program beginning in 2008 incentivized renovation of over three billion coffee trees with the leaf rust resistant Castillo variety (which has Caturra parentage).
Pricing Details
Farm Gate (Local; Green)
3MM COP/Carga
Farm Gate (USD; Green)
~$7.70/KG
FOB
$10.76/KG
FOT
$12.30/KG
The cost of getting a coffee from cherry to beverage varies enormously depending on its place of origin and the location of its consumption. The inclusion of price transparency is a starting point to inform broader conversation around the true costs of production and the sustainability of specialty coffee as a whole.