Ticuna
EL MIRADOR
PINK BOURBON - LACTO-FERMENTED HONEY
Colombia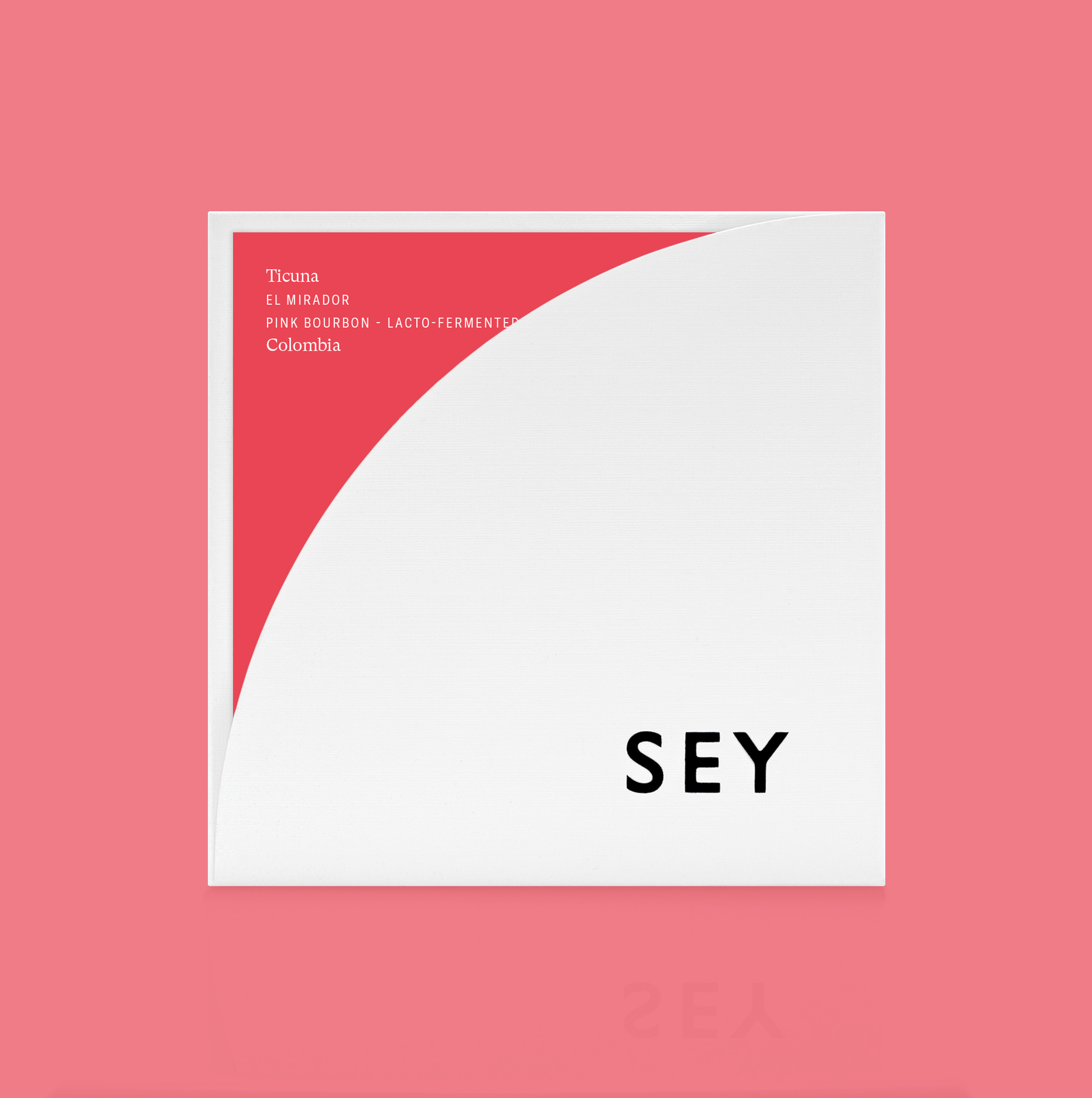 Ticuna
EL MIRADOR
PINK BOURBON - LACTO-FERMENTED HONEY
Colombia
This is a 100% Pink Bourbon separation from our friends José and Kyle's farm, El Mirador. In the cup we find a deep, jam-like sweetness, ripe berries, pink grapefruit, and subtle orange blossom.
REGION
Picuma, Suaza, Huila
PROCESSING
Hand-picked at peak ripeness. Floated to further remove defects. Submerged in 2% saltwater solution for 24 hours to kill pathogens and promote the salt-tolerant bacteria, Lactobacillus. Depulped. Fermented again in parchment in 2% saltwater solution. Dried on shaded raised beds without washing until moisture reaches ~10%.
ABOUT TICUNA
This is our third year working with the coffees from José & Kyle's passion project called Ticuna. This particular blend comes from their farm El Mirador in Suaza. We are honored to have the opportunity to work with these coffees, as we have watched this project slowly take shape over the course of many years and many hours of dedicated hard work. These are some of the most beautiful and exciting coffees we get to work with throughout the year, and we are filled with gratitude to be entrusted with these highly sought-after coffees.
ABOUT PINK BOURBON
Pink Bourbon is a relatively new variety being grown primarily in and around Huila, Colombia. The variety has been identified genetically as an Ethiopian Landrace, but unfortunately, we cannot be any more specific as to its origins until there is a larger genetic database.

Pricing Details
Farm Gate (Local; Green)
3MM COP/Carga
Farm Gate (USD; Green)
~$7.70/KG
FOB
$9.90/KG
FOT
$13.10/KG
The cost of getting a coffee from cherry to beverage varies enormously depending on its place of origin and the location of its consumption. The inclusion of price transparency is a starting point to inform broader conversation around the true costs of production and the sustainability of specialty coffee as a whole.