Ulises Cerron
EL AGUACATE
GESHA & CASTILLO - WASHED
Colombia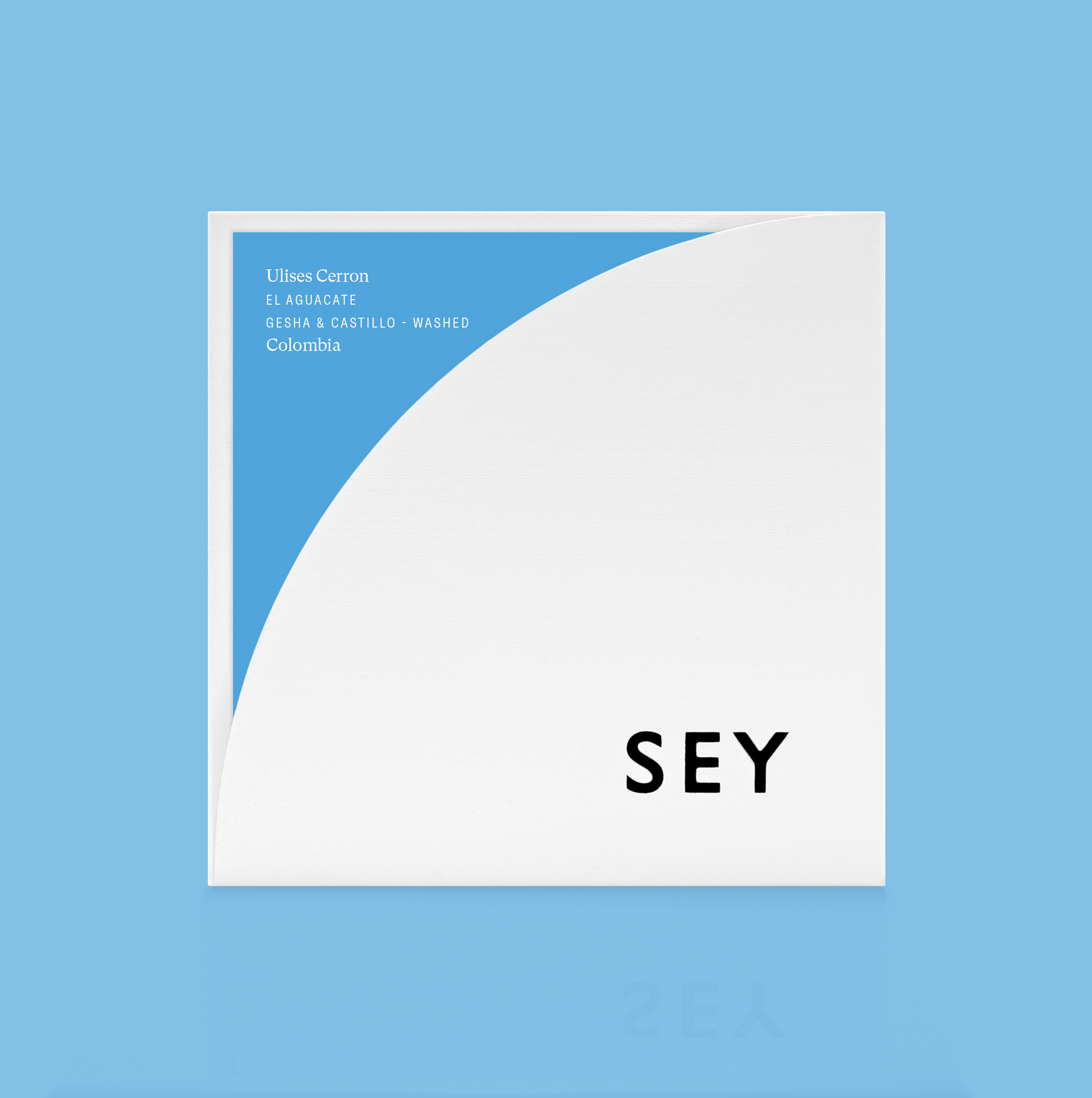 Ulises Cerron
EL AGUACATE
GESHA & CASTILLO - WASHED
Colombia
This is a super fresh blend of Gesha and Castillo from a single hectare (~2.5 acre) garden high up in one of our favorite producing regions in all of Colombia: Nariño. Because of the region's remote location and lack of infrastructure, it is also the most difficult region to work in. This cup features refined and articulated red berries, an elegant and refreshing acidity, and a subtle florality.
Region
El Tablón de Gómez, Nariño
Processing
Hand picked at peak ripeness. Floated to further remove defects. Depulped. Wet fermented for 17 hours. Washed. Dried on parabolic dryers for 20 days.
ABOUT ULISES CERRON
Coffee production in Nariño is generally a deeply traditional practice. Farms such as Ulises' are more like gardens of 1 to 2 hectares (~2.5 to 5 acres) that have been handed down from generation to generation—usually becoming smaller and smaller as the years go by. Such producers create the quintessential nano lots: small gardens tended in old, traditional ways. Such coffees are beautiful, extremely labor intensive, and always a joy to have.
ABOUT CASTILLO
Castillo is a hybrid variety. It is a cross between Caturra and a Timor Robusta. In 1962 research began to create coffee leaf rust resistant varieties. Leaf rust is responsible for decimating many coffee growing regions throughout history. Castillo was released in 1982, and has been widely adopted in Colombia to combat leaf rust; breathing new life into coffee production within the country. Castillo offers producers an option that requires less fungicides while still maintaining the potential for cup quality.
ABOUT GESHA
Gesha was originally collected from coffee forests of Ethiopia in the 1930's. From there, it was sent to the Lyamungo Research Station in Tanzania, and then brought to Centro Agronómico Tropical de Investigación y Enseñanza (CATIE) in Central America in the 1953, where it was logged as accession T2722. It was distributed throughout Panama via CATIE in the 1960's after its tolerance to coffee leaf rust was recognized. However, it was not widely planted because the plant's branches were brittle and not favored by farmers. Gesha came to prominence in 2005, when the Peterson family of Boquete, Panama, entered it into the Best of Panama competition and auction. It received exceptionally high marks and broke the then-record for green coffee auction prices, selling for over $20 per pound. Since then, the variety has become a resounding favorite of brewing and roasting competition winners and coffee enthusiasts alike.
Pricing Details
Farm Gate (Local)
2MM COP/Carga
Farm Gate (USD)
~$5.41/KG
FOB
$7.95/KG
FOT
$10.68/KG
The cost of getting a coffee from cherry to beverage varies enormously depending on its place of origin and the location of its consumption. The inclusion of price transparency is a starting point to inform broader conversation around the true costs of production and the sustainability of specialty coffee as a whole.