Yerlin Arturo Jojoa Rosero
FINCA BELLA MARÍA
CASTILLO - WASHED
Colombia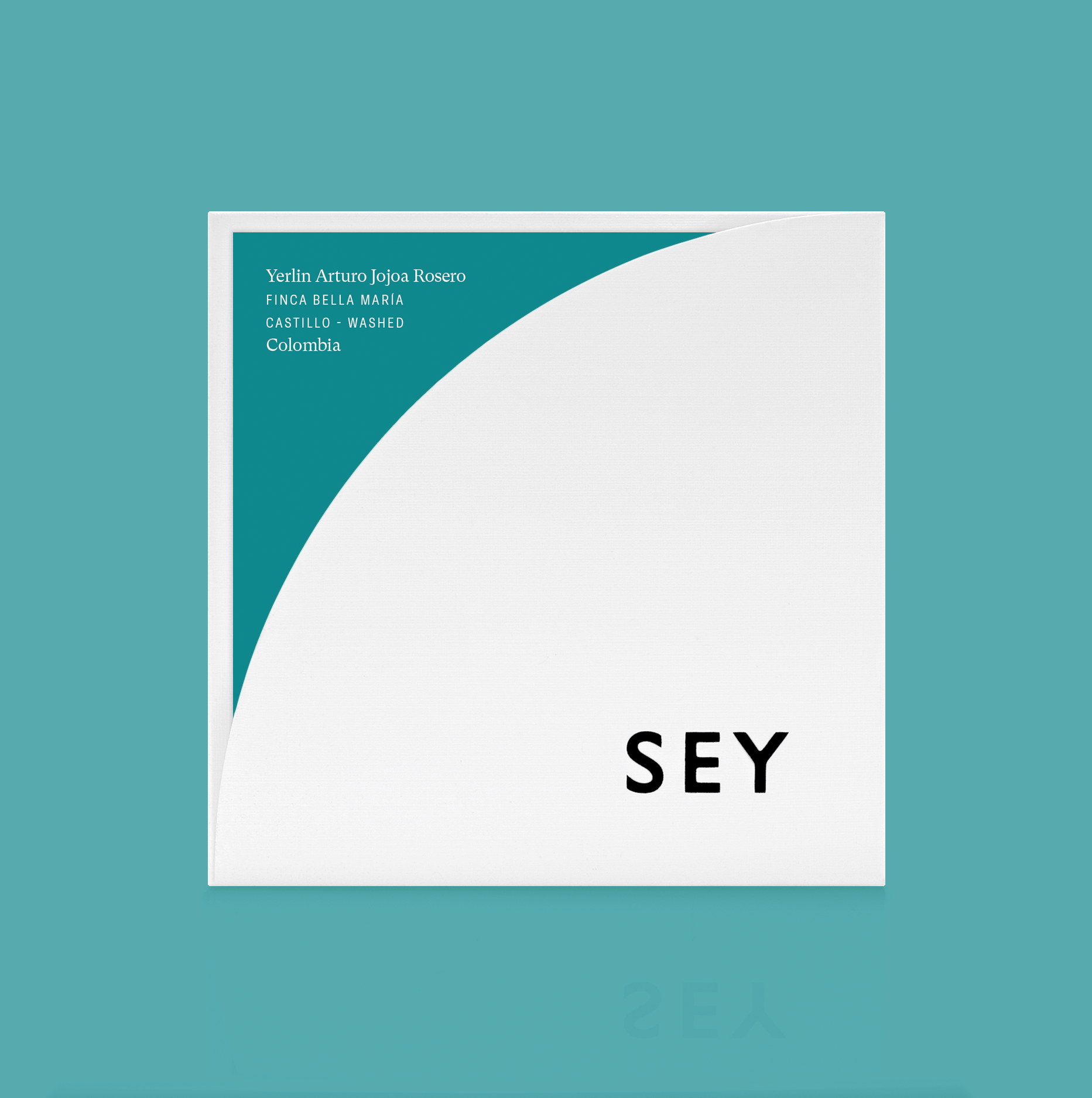 Yerlin Arturo Jojoa Rosero
FINCA BELLA MARÍA
CASTILLO - WASHED
Colombia
Nariño continues to be a tremendously difficult place to work. But, givin how remote it is, the quality of coffees, and the extremely small farms it is an easy place to romantisize. And this 3 hectare farm is quintessential Nariño. In the cup we find bright yellow fruit, clean acidity, with excellent sweetness.
REGION
San Antonio, Pasto, Nariño
PROCESSING
Hand picked at peak ripeness. Floated to further remove defects, and depulped after 3 days. Dry fermented for 24 hours. Dried on covered patios for 15 days.
ABOUT YERLIN ARTURO JOJA ROSERO
Yerlin moved to Finca Bella María in 2013 at the age of 15, and has been working this farm with his family ever since. Nariño continues to be a difficult place to work in, and the travel restrictions of the past few years have only made it more inaccessible. The farms in this region are some of the most remote in Colombia, and still use the most traditional farming and processing practices. Most everything is still done by hand. It is easy to romanticize this way of life, but it is necessary to remember how difficult it can be for these farmers to live and produce coffee in such places.
ABOUT CASTILLO
Castillo is a hybrid variety. It is a cross between Caturra and a Timor Robusta. In 1962 research began to create coffee leaf rust resistant varieties. Leaf rust is responsible for decimating many coffee growing regions throughout history. Castillo was released in 1982, and has been widely adopted in Colombia to combat leaf rust; breathing new life into coffee production within the country. Castillo offers producers an option that requires less fungicides while still maintaining the potential for cup quality.

Pricing Details
Farm Gate (Local)
2.5MM COP/Carga
Farm Gate (USD)
~$5.48/KG
FOB
$11.38/KG
FOT
$12.37/KG
The cost of getting a coffee from cherry to beverage varies enormously depending on its place of origin and the location of its consumption. The inclusion of price transparency is a starting point to inform broader conversation around the true costs of production and the sustainability of specialty coffee as a whole.