YOVANNY PORTELA
Bello Horizonte
FIELD BLEND - WASHED
Colombia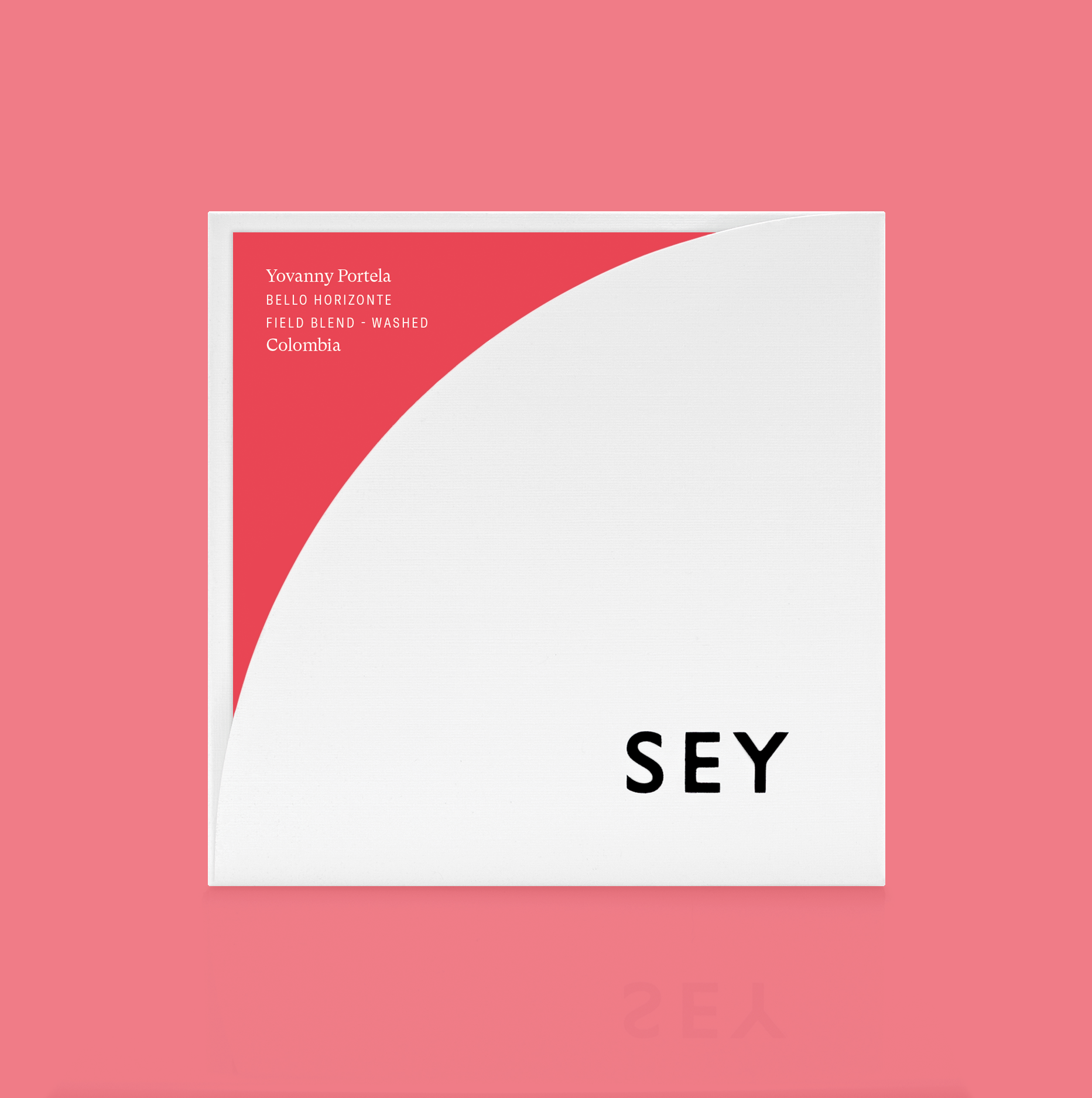 YOVANNY PORTELA
Bello Horizonte
FIELD BLEND - WASHED
Colombia
This is a new producer for us and a lovely organic, although uncertified, selection from Planadas. This coffee is very well structured; sweetness forward, balanced, and integrated. In the cup we find chocolate, subtle citrus acidity, and soft red fruit.
Varietal
Caturra & V. Colombia
Region
Berlin, Planadas, Tolima
Processing
Hand picked at peak ripeness. Floated to further remove defects and depulped on the day of harvest. Dry fermented for 35 hours. Dried on raised beds.
ABOUT YOVANNY PORTELA
Yovanny has been a leading coffee producer in Berlin, Planadas, for quite some time, and has been an integral part of developing this region's coffee quality and growing practices. Most of the members of this little community are now growing fully organically, and many producers are even certified as such—often viewed as a prohibitively expensive formality. It is producers like Yovanny that really help push the coffee industry forward by investing in the value to their coffees as well as their communities through innovation and quality improvements that result in much higher prices and the perpetuation of those practices.
ABOUT THIS FIELD BLEND
This is a field blend of the 2 most commonly grown varieties in Colombia: Caturra and Variety Colombia. Caturra is a natural mutation of the Bourbon variety. It was discovered on a plantation in the state of Minas Gerais, Brazil, sometime between 1915 and 1918. Today, it is one of the most economically important coffees in Central America, to the extent that it is often used as a benchmark against which new cultivars are tested. In Colombia, Caturra was thought to represent nearly half of the country's production before a government-sponsored program beginning in 2008 incentivized renovation of over three billion coffee trees with the leaf rust resistant Castillo variety (which has Caturra parentage). V. Colombia is a highly disease resistant Catimor hybrid developed over five generations by Cenicafe between 1968 and 1982.

Pricing Details
Farm Gate (Local)
1.577MM COP/Carga
Farm Gate (USD)
~$4.24/KG
FOB
$7.04/KG
FOT
$8.92/KG
The cost of getting a coffee from cherry to beverage varies enormously depending on its place of origin and the location of its consumption. The inclusion of price transparency is a starting point to inform broader conversation around the true costs of production and the sustainability of specialty coffee as a whole.